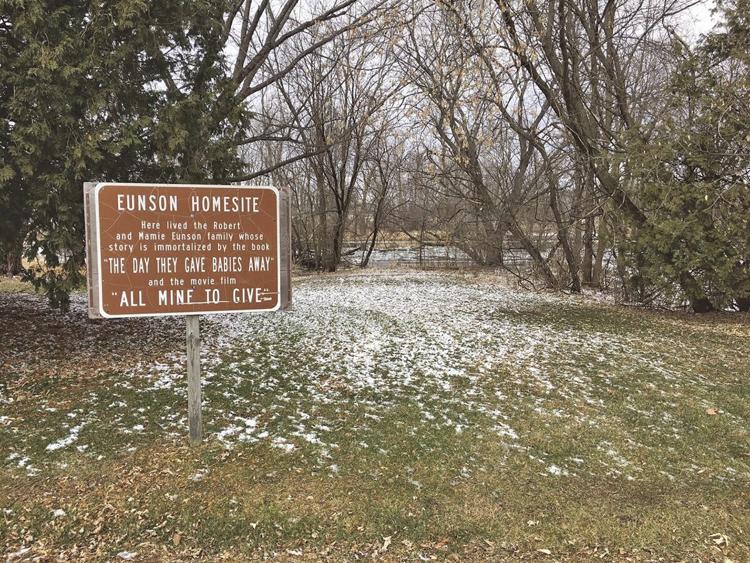 Today's editorial is a true story involving a highly contagious, respiratory illness that infected many Americans and, before a vaccine was distributed, killed many of them.
The disease was diphtheria, and the story occurs about 165 years ago in the community of Eureka, Wis., 12-miles and a 17-minute drive north of Ripon.
If you take Eureka Street straight to the north, you arrive at the Eureka boat landing on the Fox River, where once sat a two-room log house owned by Robert and Mamie Eunson, Scottish immigrants who married in 1855 and came to America in spring 1856.
That October, the hard-working couple — he a boat builder and she, a homemaker — had their first child, Robert, named for his father and grandfather. At two year intervals came siblings to join the eldest, called "Robbie": Jimmy, Kirk, Annabelle, Elizabeth and Jane.
The Eunson family's life was warm and full of love until 1868, when Kirk came down with diphtheria, a deadly disease that starts with a fever and sore throat. There was no vaccine for the deadly virus back then — it was still 25 years away — so Robert and Mamie made the heartbreaking decision to move their children into a friend's log cabin to avoid the contagion.
On his fifth visit to see his children, Robert announced that Kirk was going to survive and so the five children could return to their home to be reunited with their brother.
Three days later, Robert, who had lost 15 pounds during Kirk's illness, was stricken. On the fourth night of his illness, he choked to death.
Before their dad succumbed, the six children went to live with a next-door neighbor.
Now 12-year-old Robbie was the man of the house, particularly as Mamie became sick with typhoid. As the next-door neighbor was visiting her daughter in Omro, Robbie told the doctor that he would care for his siblings given his mother's illness.
On the morning of Dec. 23, 1868, she held Robbie's hand as she told him in a raspy voice that she was going to die. Mamie said there wouldn't be time to mourn her passing as he would need to find homes for the remaining five children, preferably with families who already had children. And she made her eldest son pledge: "Robbie, you get a good place for yourself. Promise me."
On Christmas Day, Robbie made the rounds of families in Eureka, giving away his siblings to those who showed kindness, and even skating for three hours on the Fox River to Berlin to find a home for the baby of the family, little Jane.
After he delivered all his brothers and sisters into loving homes, Robbie took a job at a nearby sawmill but always kept tabs on his siblings, almost all of whom turned out remarkably well.
Robbie worked until he was almost 80, married a second time after his first wife died and had seven children, three of whom died as infants.
"He knew poverty and success," it was written of the eldest Eunson sibling, "It was a life of ups and downs, but of the downs he used to say, 'They can't lick a tough old nut like me.'
"And they never did. Nobody ever did."
The story of "The Day They Gave Babies Away" was written by Dale Eunson, Robbie's son. A 1957 movie that tells the same story, "All Mine to Give," includes a scene where Robert Eunson tells young Robbie to never give up on hope and prayer.
That may be the lesson for these times, particularly as we celebrate the birth of a savior.
Even in our darkest hours we know that we are not alone and that light will shine again for those who trust in human kindness and in a God whose many blessings include our will to show compassion toward one another.
Merry Christmas to you and best wishes for a happy, healthy 2021!
— Tim Lyke
Editor's note: Thank you to Julie Mathias, Green Lake, for lending Lyke the book and DVD on which this editorial is based.