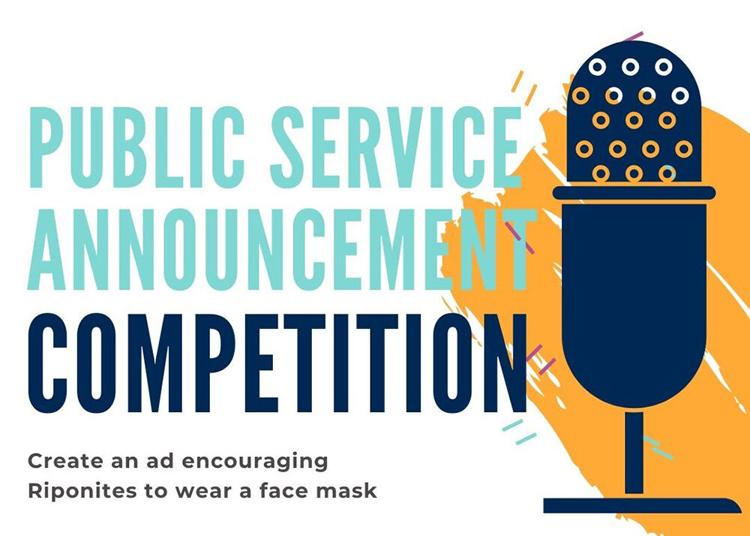 Do you feel passionate about wearing face masks in public so that you won't spread the coronavirus?
Are you also feeling a little creative?
Here's a post-quarantine challenge for you.
Sing the praises of wearing masks in public spaces. Literally.
Or dance the praises, rap the praises ... whatever you heart leads you to do.
Not only could it possibly help save lives, but it could also put a few bucks in your pocket.
The Ripon COVID-19 Response Team is hosting a public service competition, and the deadline is approaching quickly.
Through Sunday, May 31, the group is accepting community-generated service announcements touting the importance of wearing face masks.
According to its website, www.riponcovid19.org, "Entry can be any length and in any form — song, dance, video short, rap, etc. — with the goal of encouraging Ripon community members to wear a face mask. Our hope is that this light-hearted, feel-good campaign will inspire people to actively take this recommended precaution."
And if you win? You could get $25, $50 or even $100 in Ripon Chamber dollars.
Read the full column in the May 28, 2020 edition of the Ripon Commonwealth Press.