"Even the darkest night will end and the sun will rise."
– Victor Hugo
It was only about 10 and a half months ago when the COVID-19 pandemic quietly found a home in Wisconsin — Feb. 5 to be exact. By mid-March there were only 32 confirmed cases in Wisconsin, though the speed in which the virus was spreading across the United States and around the globe prompted officials to take action.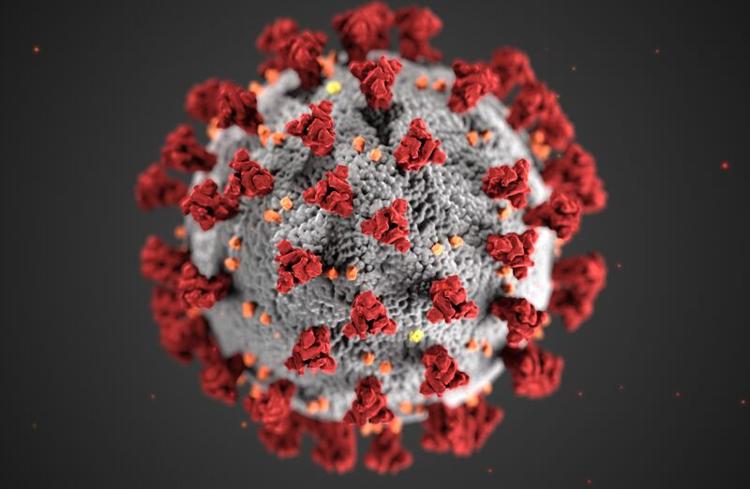 On March 13, Governor Tony Evers ordered schools to close — the first of many executive orders attempting to contain the virus that, by October, made Wisconsin one of the most infected states per capita in the country.
Resourceful local businesses have adapted, but there is no denying the pandemic has hit them hard. Hospitals and medical providers are overwhelmed with the seemingly never-ending stream of COVID-19 patients in addition to the routine medical needs our hospitals and clinics attend to in "normal times."
Front line medical professionals and support staff are, in many cases, near physical and emotional burnout given the many months of long hours.
Sadly, according to data collected by the New York Times, as of Monday 69 people in Fond du Lac County, 4,754 people in Wisconsin, 319,541 people in the United States and 1,701,085 people worldwide have died due to this pandemic. It's worth repeating. That's 1.7 million humans lost to this virus.
Each one of these people were treasured by someone and left many broken hearts behind.
Perhaps the most heartbreaking stories are of families unable be at the bedside of loved ones who are dying of COVID-19. These lives ended with family unable to be there and grieve —leaving health-care professionals to provide comfort to the dying in their final moments.
The numbers are sobering. Not in more than 100 years has the United States experience something like this. Few of us were here to experience the Spanish Flu, so institutional memory of the seriousness of a pandemic and the necessary steps to prevent the spread simply were not in our collective conscience.
For all intents and purposes, we've been traveling uncharted territory over the last 10 months. And, as we've discovered, we can be a stubborn population when it comes to conforming to preventative measures, even when our lives are at stake.
It's easy to get overwhelmed by the never-ending COVID stories on the news, the statistics running across the bottom of our TV screen and the personal tragedy suffered by so many.
In these days before Christmas and other religious holidays when we anticipate a miracle, there is reason to be hopeful in 2021. Just one week after Christmas, New Year's Day prompts us to reflect back and look forward with anticipation of a new start.
During the darkness there are many reasons to be grateful and look to the coming year with anticipation.
There are now two vaccines approved for use in the United States. When the scientists and medical professionals started developing a vaccine to attack the coronavirus, they were hopeful for a 50% efficacy rate. Yet today, we have two vaccines which are both near 95% effective. There are more vaccines in development, some of which may be available in the coming weeks.
As of Monday, the Centers for Disease Control and Prevention (CDC) reported more than 556,000 people in the United States have already received their first dose of the Pfizer-BioNTech vaccine.
That's more than half a million injections in just one week!
On the same day, ABC News reported only one serious allergic reaction per 45,000 vaccinations administered. This vaccine is effective with rare incidence of serious side effects. It's the beginning of the end of this pandemic — and that's a grand reason to be hopeful.
While we're a long way from having the 662 million doses needed to inoculate the US population — far less enough to inoculate the world population — this is an amazing start in record time with results that far exceed the most hopeful projections for efficacy.
Available vaccines have been prioritized to our front-line health care workers and medically vulnerable seniors, particularly those in long-term care facilities and rightfully so.
As more doses are available, other front-line workers such as first responders, police and teachers — those whose professions put them in direct contact with many people — will be immunized. Some medical professionals predict a version of the vaccine may be widely available to the general public this summer.
For a world which has been bruised by this pandemic, this is good news.
In November, the U.S. Food and Drug Administration approved the first at-home rapid COVID-19 test. The first step in containing the any virus is identifying who is infected. This rapid test will empower people to make wise decisions regarding their safety and the health and safety of others in their home and community.
While at-home tests are new, lab testing has become part of our lives. Johns Hopkins University data reports 1,764,068 were tested across the U.S. on in a single day last week, and the rolling seven-day average shows only 11.2% of those tests were positive.
That's still a long way from the goal of less than 5% positivity rate when the pandemic would be considered under control, but it is a significant improvement over the darkest days in Wisconsin when the positivity rate exceeded 30%.
There is hope even in the simplest of gestures to protect the people around us. In a report released by the CDC Oct. 30, 5,383 people in the United States were surveyed about COVID-19 mitigation behaviors.
Face mask wearing increased from 78% in April to nearly 89% in June. Anecdotal evidence and observations in our town would corroborate this data locally. Every mask matters — and it further reduces the spread of this virus.
As we close out this year in the final two weeks of 2020, we reflect on the darkest days and the challenges that still lie before us. It would be foolish not to acknowledge the current realities and the diligence it will take to keep the virus at bay. At the same time, we're looking for a light at the end of this tunnel.
Many often spend these days looking to the future with anticipation and hope — and there are many reasons to be hopeful.
People are wearing masks to protect each other. While fewer people were tested last week, the number of people who are positive are slowly declining as a percentage of the number of tests. Affordable at home COVID-19 tests will be available soon without a prescription. Far fewer people are dying of COVID-19 thanks to the knowledge gained and expertise of our medical professionals. The vaccines are here, and more are on the way. Tens of thousands of people have stepped up and already have received their first dose. More doses and more vaccines are coming.
Perhaps Dr. Anthony Fauci, the nation's top infectious disease expert, captured the reality of the moment and the hopefulness on the horizon when he said "... the cavalry is coming. Help is really on the way."
In the meantime, we need to adhere to "simple public health measures that we all talked about: mask wearing, distancing, avoiding congregate settings, doing things to the extent that we can outdoors versus indoors, and if we do that, we'll be able to hold things off until the vaccine comes."
Real help is on the way and real hope is on the horizon.