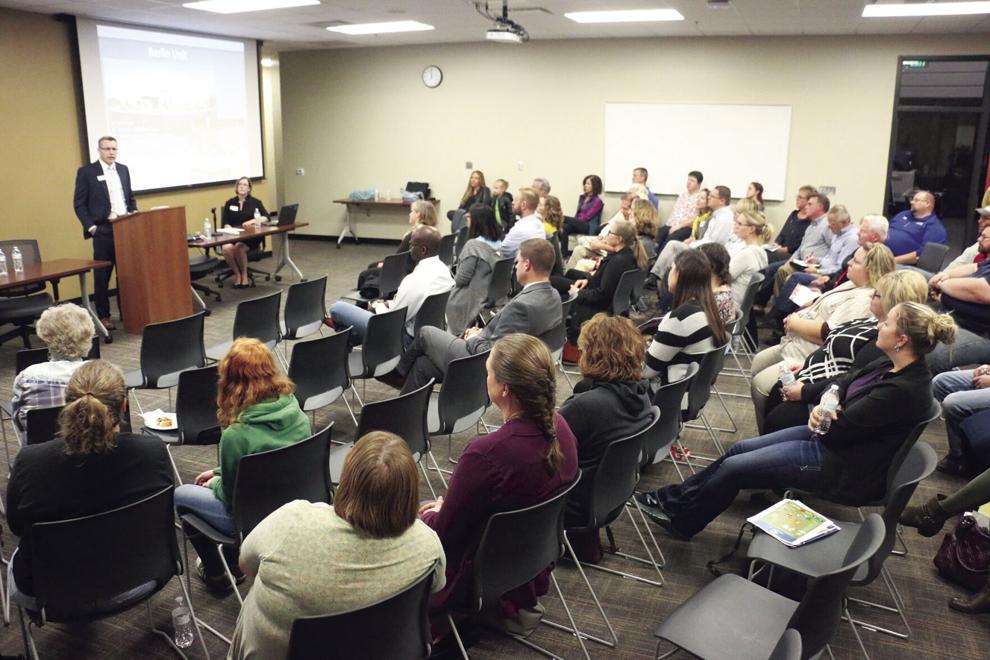 Seven years ago this week, seven people met in a back room at Accurate Controls' then 326 Blackburn St. headquarters to explore the feasibility of bringing a Boys & Girls Club to Ripon.
The group included Riponites Drew Diedrich, Mary Avery, Lee Baird and me. (It later expanded to include Todd Kaull, Tami Schattschneider, Jolene Schatzinger and Pat Grahn.)
We were there to listen to Boys & Girls Club-Oshkosh CEO Marc Dosogne and board member Sue Ackerman, as well as Jason Presto, executive director (now CEO) of the Boys & Girls Club of the Tri-County Area.
They talked about a Ripon Club's purpose, finances, constituency ("all kids") and possible locations.
Ripon College's Storzer Gymnasium was identified. So was the vacant Roosevelt School.
But even naming those sites was putting the cart before a horse that required a needs assessment, community-leader interviews, a town-hall meeting and much more pre-planning that would take the group in many directions — some dead ends and some super highways — as it garnered support, overcame obstacles and quietly raised money from donors.
And the final site?
Across the street.
303 Blackburn Street, a mere 10 yards east of where that first group met to ask "why?," "what if?," "can we?," "how will we?" and "where?"
The story of how that meeting on Jan. 12, 2016 led to next week Monday's meeting from 6:30 to 7:30 p.m. in the City Council chambers at City Hall, is a long, circuitous but interesting tale.
Yet even more fascinating will be the information shared next Monday evening, when for the first time the public will view architectural renderings of Ripon's Boys & Girls Club. They will be among the first to see how the 29,000-square-foot club building will appear to visitors from the vantage points of Blackburn and Blossom streets.
Then they'll learn of the exciting activities that will occur inside that building, which will provide a safe, uplifting setting to set the stage for life-changing experiences available to all youngsters while establishing and enforcing expectations of respect, civility and courtesy.
They'll discover a wide gamut of programming serving 700 children ages 6 to 18, including a timely, cutting-edge initiative that will be novel to the Ripon location of the Boys & Girls Club of the Tri-County Area.
Meeting attendees will find out how much money quietly has been donated to build Ripon's Club and to support an endowment to assure the solvency of the Club's initial years of operations. And yes, they'll learn how much more needs to be raised in a public, capital campaign to give all of us a stake in the Club's construction and operations.
Finally, they'll learn about the timetable surrounding the third component of the Ripon project's motto: "Need it. Dream it. Build it."
After it opens, the Club literally will be a game-changer for children, parents, families and Ripon residents who want to see their community continue to thrive in an ever-more challenging world.
The Ripon Boys & Girls Club will serve the community's youth for future generations, long after we are gone.
But we can say that we were there at the beginning, Monday evening, when we took our first peek at a Club designed to nourish bodies and souls, teach life-skills and prepare our youth to be productive, contributing members of the community.
Monday. 6:30 p.m. City Hall.
A hopeful and exciting future full of promise for Ripon's children and children-to-come is about to begin.
— Tim Lyke