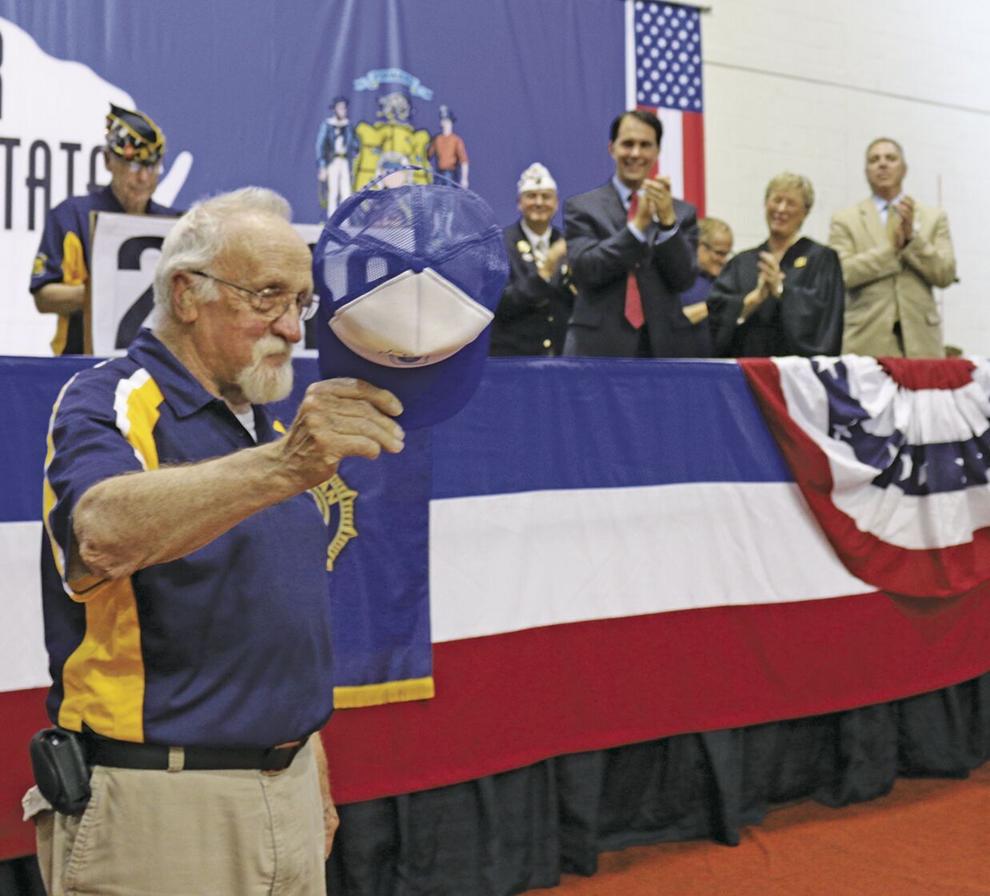 For all but seven of its past 82 years, Badger Boys State (BBS) has been headquartered every summer at Ripon College.
(The program was held at St. John's Military Academy in Delafield, Wis. its first two years, moving to Ripon College in 1941; it temporarily was suspended during the World War II years of 1943-45, and during the pandemic summers of 2020 and '''21.)
That's right. Since 1939, during 75 Junes some of the state's finest young 17-year-old men have visited Ripon for a week to learn the finer points of politics while absorbing the values of public service and grassroots democracy.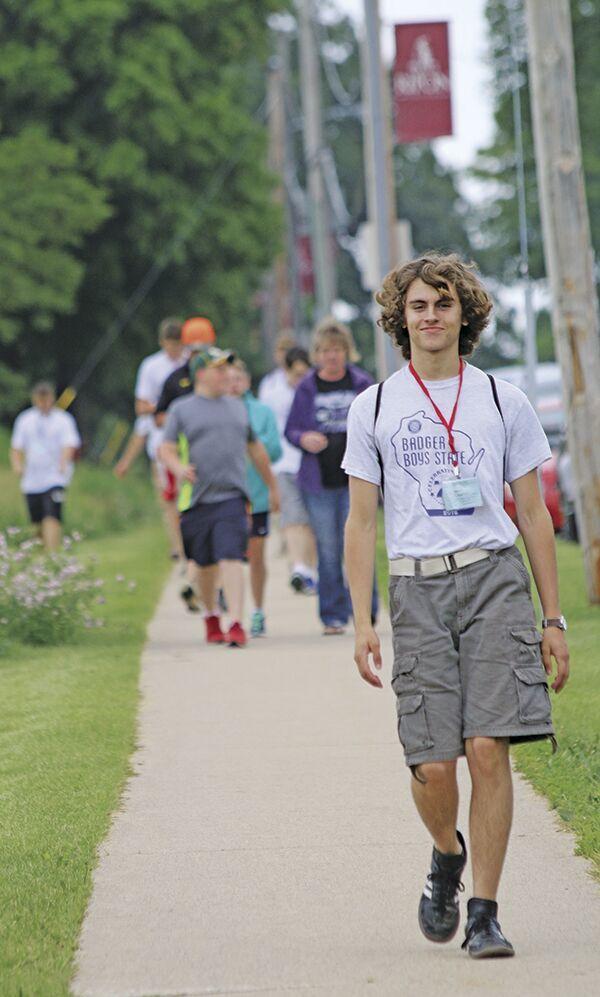 So news last week that the annual summertime civics lesson is moving to the University of Wisconsin-Eau Claire for at least three years came as a punch in the gut to Ripon.
But from this quarter there's regret but no bitterness, no resentment.
Like the rest of us, BBS needs to be responsible to the donors who contribute $400 per participant so any boy chosen may participate, knowing his only cost will be transportation to the host site.
But that doesn't mean that come 2025, after the Eau Claire contract expires, Badger Boys parents won't once more be driving down Thorne Street to drop their young men off at Willmore Center to be processed for a week of campaigning, learning, playing, laughing and inaugurating.
Ripon College has shown that it has the facilities, staff and hospitality to host 880 boys staters and 100 staff every summer. So it will be a viable contender at contract-renewal time three years hence.
Here's why once more getting the Badger Boys' nod would be a plum for Ripon — and for BBS:
1. Introduction to Ripon College — Because each Boys State is comprised of some of Wisconsin's most gifted students, athletes, musicians and thespians, it provides Ripon with an opportunity to plant a seed as those rising seniors begin thinking about where they may want to live and learn after graduation. Boys State is a college admissions department's dream, a notion not lost on Ripon College in its annual quest to fill dorms and classrooms with curious, capable, competent young people.
2. The governor's (the real one) visits — The National Guard helicopter descending on Sadoff Field as it drops off the state's CEO certainly produces goose bumps. But more important, it raises the stature of Ripon — the college and community — in that every summer that state's most important political figure makes sure a visit to the city is on his itinerary.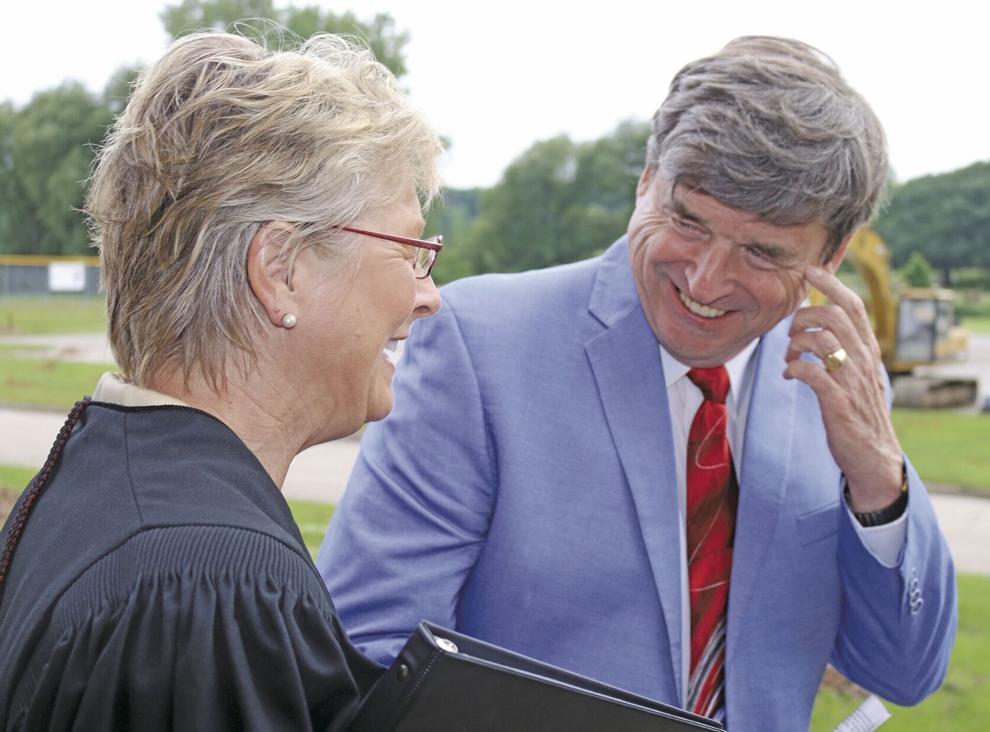 3. Homegrown staff — Ripon residents have been critical components of successful Badger Boys States. Louis Bock (a '55 BBS alumnus), Gladys Hritsko, Steve Sorenson, Jack Frank — these are but a new of the names of local people who made the annual event run smoothly and efficiently.
4. The purpose — Credit Hitler and Mussolini with BBS's creation in the years leading up to the war, as it was founded in response to the rise of Italy's facist and Germany's Hitler youth groups promoting blind, ambitious nationalism in the early '30s. The American Legion sponsors BBS and Badger Girls State (held in Oshkosh) to encourage young people to understand and appreciate their bottom-up system of government, while celebrating freedom, unlike its authoritarian antecedents.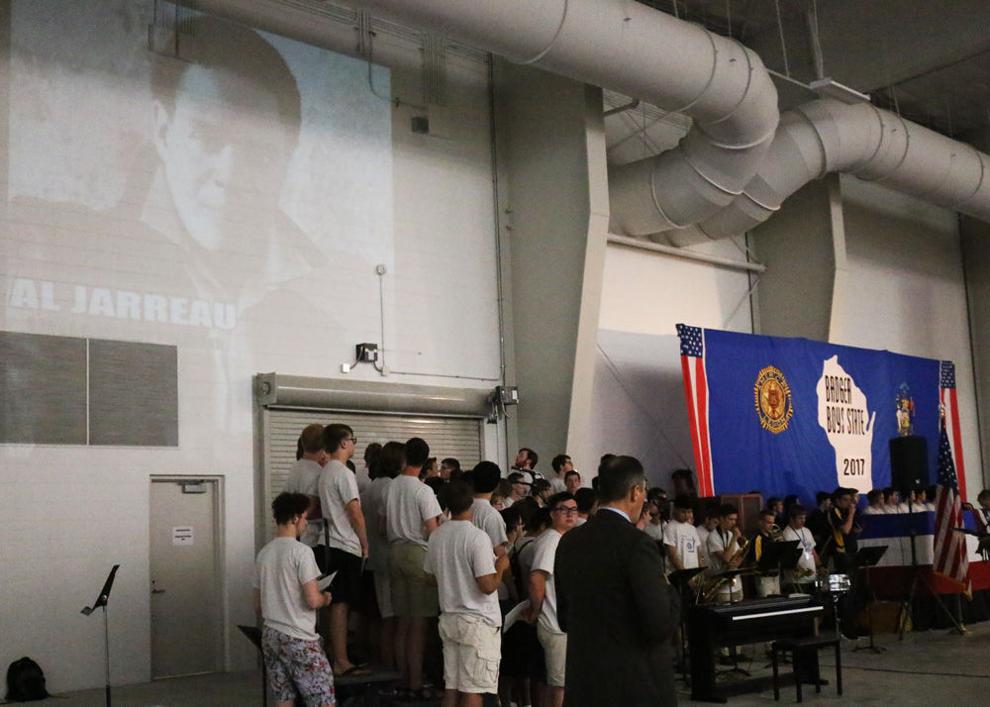 5. The boys — In addition to always fielding a contingent from Ripon and Green Lake, BBS has included among its ranks youth who went on to become real governors, congressmen, authors, cardiologists and corporate CEOs. The 1957 boys state was particularly distinguished as it included former Sixth District Rep. Tom Petri; Leo Huebner, a former Nixon speechwriter, publisher of the International Herald Tribune and co-founder of the Ripon Society; Kurth Krause, a physicist with the Apollo program; and two fellows who faced off in a bid to be BBS governor: Emmy-award winning "Hill Street Blues" actor Daniel Travanti, who lost to Milwaukee resident turned internationally acclaimed jazz singer, Al Jarreau.
And of course, Gov. Jarreau chose to attend four years of college — studying psychology, singing in group called "The Indigos" and playing basketball — in the same community that once welcomed him as a 17-year-old citizen in a mock government.
— Tim Lyke