Recent objections to a proposal to move Ripon's dispatch center from Ripon City Hall to Fond du Lac County have come in the form of first-person testimonials which, while gratifying in their endorsement of Ripon's stellar emergency personnel, unwittingly make the case for transferring the service to the county.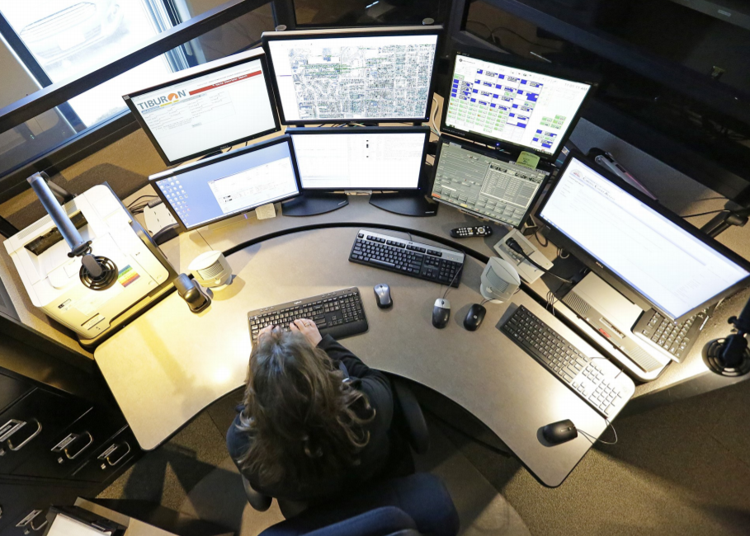 "I had (or I witnessed) an emergency," the argument goes. "Ripon police showed up almost immediately and, because EMTs followed not far behind, a life may have been saved."
Community volunteer Warren "Sherm" Sherman essentially made this contention at a Dec. 8 Common Council meeting. After explaining that he has been immobilized twice in the past 18 months and appreciated EMTs' fast response, Sherman told city officials, "They were right there; I couldn't ask for anything better."
Actually, he could have.
Sherman could have asked for a 12-second faster response time, or for the ambulance to arrive 21 seconds sooner; those are the differentials between Fond du Lac dispatch and Ripon's, for 2019 and the first 10 months of 2020, respectively.
"One minute makes a big difference in whoever is hurt," Sherman said. "Us older folks want it now; we don't want it later."
Because time matters, the opportunity to move they city's one-person dispatch system — with Ripon cell phone calls first routed to Fond du Lac — to the county, where no fewer than four people can directly dispatch responders, seems like a no-brainer.
Yet this is a hard sell.
"For the little it costs, if it costs a dollar, I'll give you a dollar on my taxes," Sherman said, advocating a keep-it-in-Ripon option even if it's slightly more expensive.
One would think faster service from the county would cost the city more. So how many additional dollars will taxpayers have to pay to receive a quicker response that Ripon Police Chief Bill Wallner's fact sheet to aldermen states also narrows a growing "technology gap" between Ripon and Fond du Lac, eliminates a system that "is complicated and opens up an opportunity for error" and is a hedge against "skyrocketing" local costs?
Answer: none. And the alternative is exorbitant. Maintaining dispatch in Ripon would cost every one of the city's 7,733 residents — man, woman and child, based on the 2010 census — an additional $595 each over the next 10 years, based on Wallner's memo. The document states it will cost Ripon $6.6 million to operate its dispatch center locally over the next decade compared to an expenditure of $2 million during the same period if the communication center is moved to Fond du Lac.
Put another way, that's an additional cost of $1,594 per each property owner of Ripon's 2,886 tax-revenue generating parcels.
And what return will taxpayers accrue on their investment dollars that won't be going toward road repairs, snow removal, waste pickup, library, emergency personnel wages or other city functions?
Greater legal liability, which may cost them more money down the road. A one-person dispatch center with no backup makes the city vulnerable in the case of a critical incident. "We have to realize that we may not be in the best position to provide critical communications needs in a mass critical incident with our current communications center," the police chief's memo stated. "We have already seen problems with large events, fires, police pursuits, etc."
The memo refuted EMTs' contention that working through Fond du Lac County dispatch adds five minutes to response time, noting that the county in 2019 added a transmission tower to enhance communications in the western part of the county.
While all cell phone calls to Ripon dispatch currently must first be transferred to Fond du Lac for processing, with all other county jurisdictions, dispatchers immediately get responders en route rather than re-route the call to another dispatch center.
Better, faster service at less cost.
In a Dec. 10 letter to the editor, former Ripon Mayor Dave Gray made at least part of this very argument noting that "expediting emergency medical care delivery along with police and fire protection" should sway the decision of whether to move dispatch.
While the rest of his letter commended local emergency personnel for their rapid response to a neighbor's affliction, it remained no more than anecdotal "evidence," which is a logical fallacy as a good experience does not necessarily imply an optimal system.
Ripon can access less-expensive, more-improved dispatch coverage that in the future will make stories like Gray's and Sherman's all the more compelling.
As both correctly claim, time matters. Let's get on with it.
— Tim Lyke