As if our country weren't sufficiently divided on matters ranging from electoral politics to masking to climate change to impeachment to Black Lives Matter — along comes an issue about which we should all agree.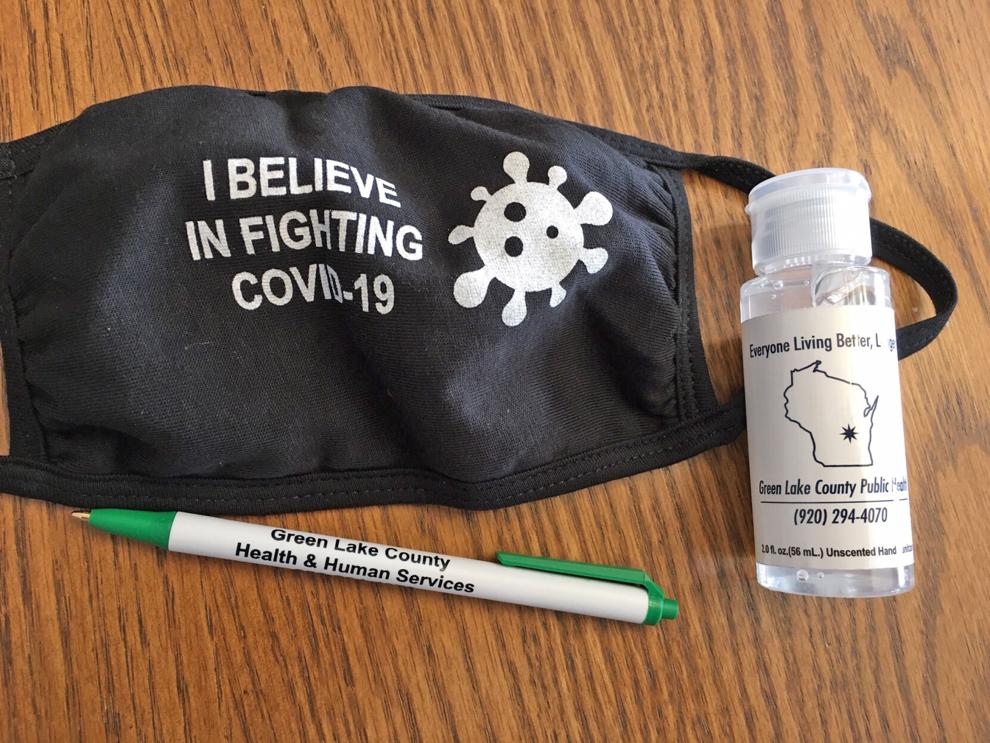 Vaccines are good.
No. Vaccines are great.
While this should be a truism — life is good, death is bad — general opposition to vaccines has become a touchstone for pseudo scientists, conspiracy theorists, quack doctors and cave dwellers. Since 1796, when British Dr. Edward Jenner created and injected a vaccine to protect an 8-year-old from contracting a cowpox infection, vaccines have saved millions of lives worldwide.
Granted, some people cannot take a vaccine due to cancer, allergies, auto-immune deficiencies or other health conditions. And of course, children under age 16 are ineligible for a COVID immunization.
But generally, the sooner we can inject ourselves with Pfizer, Moderna or, soon, Johnson & Johnson vaccines, the better for us all. Here in Ripon, some assisted-living centers vigorously are embracing the COVID vaccine for their staff and residents. At least one remains less-than enthusiastic.
Anti-vaxxers are offering, at best, specious reasons for not receiving a Covid vaccine.
Little heed should be paid to their unfounded arguments substantiated by neither science nor experts. But still too many of us embrace these notions, so here are a few more popular ones with brief responses:
"I don't know what's in the vaccine" — Fact: Clinical trials and FDA analyses show the vaccines contain no toxins.
"I have strong immunity and so don't need the vaccine" — Fact: Vaccines boost immune systems, which no matter how strong remain vulnerable to invading pathogens
"I don't like shots" — Covid vaccine injections are fairly painless. More annoying is the soar arm for 24 hours following the vaccination.
"Vaccine approval was rushed through" — The FDA thoroughly vetted Covid vaccines, studying them in clinical trials for safety and efficacy according to its own rigorous standards before being made available for public use. Study protocols and results are available to the public (see www.cdc.gov/coronavirus/2019-ncov/vaccines/safety.html).
Again, vaccines are lifesavers.
Here are 10 reasons why you should get a COVID vaccine as soon as you can:
1. Protect your life, the lives of those you love and the lives of those you've never met (i.e. an opportunity to be your brother's keeper).
2. Honor the work of health-care workers trying to keep us alive.
3. Do a favor for EMTs, grocery workers, police and fire fighters and other essential workers who put their lives at risk every time they deal with the public.
4. The more of us become vaccinated, the sooner we'll get to the 75% threshold that Dr. Anthony Fauci and other public-health experts say will achieve the herd immunity that will enable us to return to some form of normalcy.
5. The faster we "take our medicine," the sooner we can block the more virulent and contagious forms of COVID that in their mutations threaten to overtake the milder versions.
6. People are waiting in long lines, dialing for days and literally loitering around hospitals and drug stores, waiting for the vaccine. We should view our opportunities for inoculation as a privilege.
7. There may be no such thing as a free lunch, but the COVID vaccine costs the recipient nothing.
8. Ticketmaster is considering plans to verify proof of vaccination or a recent negative test for COVID-19 using a digital health pass for sports fans and concertgoers who want to attend live events. Other companies, airlines and organizations that deal with large groups of people may follow suit.
9. Those who can be vaccinated should be vaccinated to protect those who can't, such as some who are immunocompromised or have allergies.
10. Vaccinators are trying to make the process pleasant. At Ripon Medical Center, visitors waiting for their dose gather, while safely distanced, near the giant fireplace in the lobby. In Green Lake County, vaccine recipients are given a free mask, pen and a bottle of hand sanitizer with the phrase "Everyone Living Better, Longer."
Those four words, better than anything you've read above, best explain why we should seek and take the COVID vaccine.
— Tim Lyke