With the first day of school in Ripon just four weeks away, we again face the question of how to do education in a pandemic.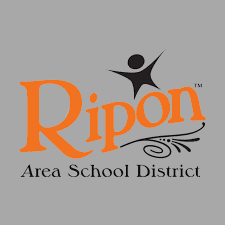 Recognizing that virtual school risks months of lesser, if not lost learning and social isolation, school boards across Wisconsin will be wrestling with this question during their meetings later this month. Ripon's next meeting is on Monday, Aug. 16
Board members in Ripon and elsewhere will be considering how to keep Ripon youngsters learning in a safe environment at a time when fewer than half of eligible vaccine recipients in the community have had their shot(s), children under age 12 are unable to receive COVID immunizations and the highly contagious delta coronavirus mutation is now the dominant variant.
If history is any indication, Ripon Area School District (RASD) residents may find comfort in how well district administrators, staff and board members navigated the turbulent COVID seas during the previous school year.
Last spring, Ripon High School Principal Randy Hatlen talked to Ripon Rotarians about how his school and others in the district unwittingly prepared for the pandemic before anyone had ever heard of COVID-19.
And when the virus struck? "It was exhilarating in many ways to figure things out," he said, speaking about the high school but adding that a sense of innovation pervaded the entire district.
The Friday before spring break last year, RASD students were told to take their laptop computers home. Four days later, Gov. Evers issued a stay-at-home order, causing district staff to send their spring "break" developing a new, hybrid school with technology that already was largely in place.
"We were able to hit the ground running technology-wise because of what was established 10 years ago [when the district began issuing students Chromebooks]," Hatlen said. "We had to scramble some, but not at the high school level, not at the middle school level."
Hatlen credited district voters permitting the schools via referendum to buy the equipment to enable many students to learn virtually via Google Classroom software from home, while giving out 50 to 60 mobile "hot spots" for students with no other way to connect.
At-home learning proved a necessity with the board establishing a hybrid model of school attendance that had students attending classes two of four days per week, with one-hour classes that offered odd/even numbered class periods on alternation days.
That blended approach was not an ideal approach to learning, Hatlen said, "but it was the best we had."
And its implementation was fast. "We got the kids online within the first two days," Hatlen said. "We hit the ground running from that day on."
While other districts faced tepid attendance, 90% of Ripon's students were participating, a fact that Hatlen credits to teachers and aides who did their best to connect virtually to their pupils. "I can't say enough about our staff," Hatlen said. By second semester, the district's 4 to 5% failure rate actually was the same, "maybe less," than it had been when students were meeting 100% in person.
"That's unheard of," Hatlen said. "But we had the infrastructure in place to move forward."
Hatlen said Ripon's hybrid approach to teaching, in addition to safety precautions to stop the spread, led to a response to the pandemic as successful as any other Wisconsin school district's. "Our staff did a great job connecting with kids, getting kids to pass [their classes] and connecting with parents," he said.
Hatlen credited Superintendent Mary Whitrock, the School Board and teaching staff in all grades with setting the glide path for attending classes full time this part March.
Perfect? No, he said. "We weren't always 6 feet apart." But the district didn't document any students or staff who had contracted COVID though in-school interactions.
Hatlen credits the lack of in-school outbreaks to a custodial staff that "went above and beyond [to assure that facilities] were almost hospital clean."
He added that Whitrock made sure staff knew when and where they could get vaccinated, encouraging them to organize so they could go in groups.
And food service staff made sure students unable to attend school physically were fed free breakfasts and lunches during the early months of the pandemic when students pivoted to virtual learning. Community families, regardless of income, were encouraged to sign up up on the district website to receive meals they could pick up at Ripon Middle School, with a few delivered each day to children's homes. Initially, Ripon's food service staff hand-prepared meals five days per week; later, the district began offering five-day meal packs that were pre-packaged and available Monday mornings.
From March to August last year, RASD distributed 117,020 meals throughout the community, while the Ripon Community Food Pantry distributed weekend meals to children and food for adults at the district site as well.
At the end of the school year, graduating seniors and their families enjoyed an indoor commencement, but also had the option to participate in a graduation caravan through town, an event attended by all but three graduates.
"We got to celebrate it together as a community and that was so cool," Hatlen said.
By their example, the students, staff, administrators and board proved that Ripon Tigers were going to respect but not be cowed by COVID.
Their wisdom, patience, innovation and dedication suggest that while the 2021-22 school year likely won't be a cakewalk, RASD personnel likely are prepared to address any public-health challenges that may be thrown their way.
—Tim Lyke