Time to temporarily lock the front door of Little White Schoolhouse until the party born in Ripon's landmark can regain its bearings and reclaim its brand.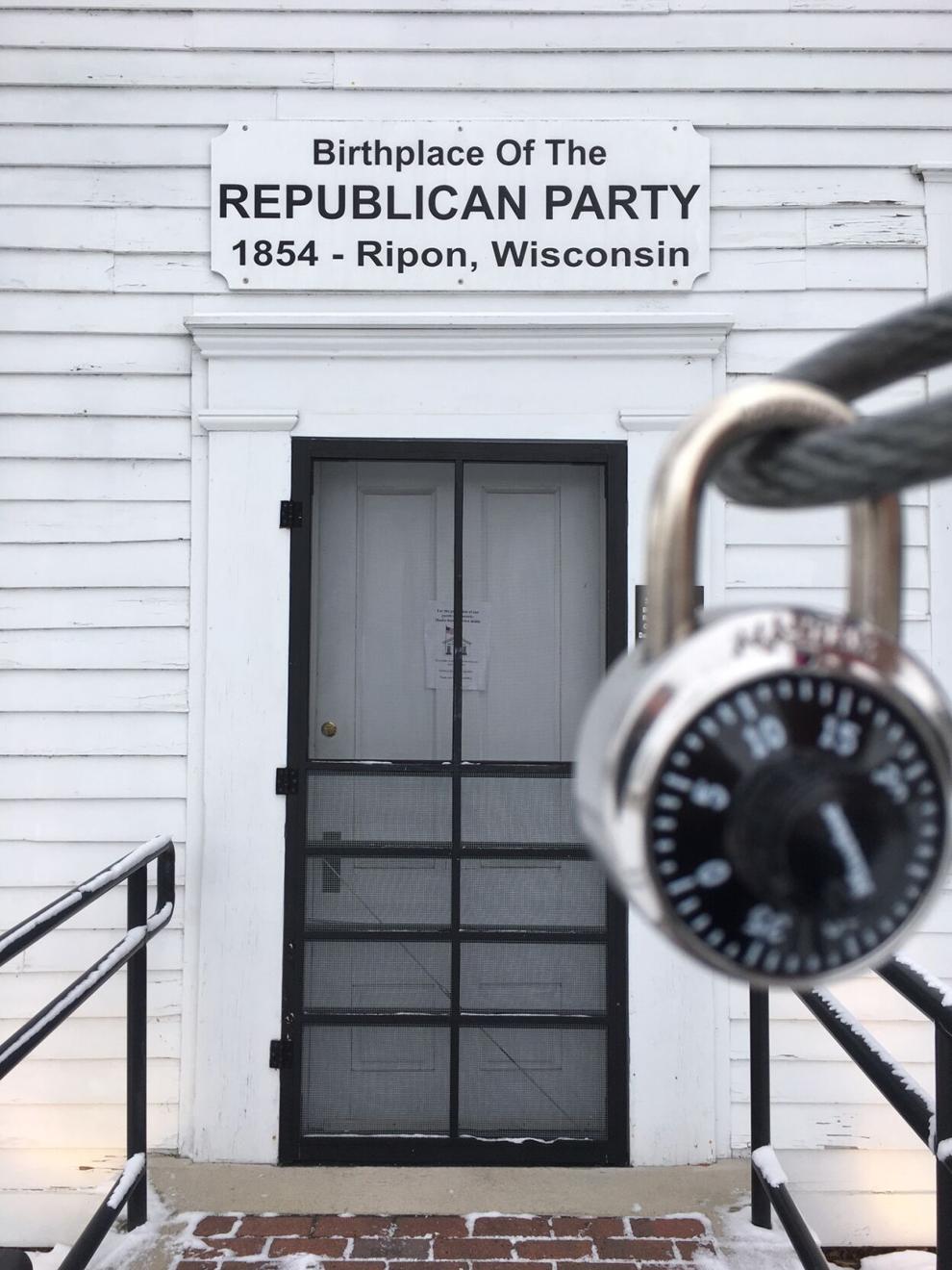 Many prominent Republicans demonstrated last week that they are unworthy of claiming the mantle of a political party whose proud roots and rich, abolitionist heritage they have defiled by seditiously signing on to a sham lawsuit seeking to overturn a legitimate U.S. election.
Absent any evidence of widespread voter fraud, they are complicit by their signatures and then silence, giving the president tacit permission to attack the public's trust in the electoral system.
To his credit, Ripon's Rep. Glenn Grothman, R-Glenbeulah, was not among the 126 House Republicans to file an amicus (friend of the court) brief supporting the lawsuit filed by Texas Attorney General Ken Paxton aimed at overturning election results in four swing states, including our own, that Democrat Joe Biden carried after the people spoke on Nov. 3.
Conservative commentator and frequent Ripon College visitor Charlie Sykes described the lawsuit as a "seditious abuse of judicial due process."
That's not hyperbole. The man who in five weeks will move to Palm Beach has demonstrated he will beclown himself and humiliate his country in a power grab that actually is a dash for cash as donors send him more than $170 million to cover his bogus election challenges while most of the funds will fuel his future political ambitions.
Some speculate that Paxton, whose state has no standing in the lawsuit, filed it only because he's fishing for a presidential pardon as the FBI is investigating allegations that he used his position to help a wealthy donor.
Paxton, Rudy Giuliani and Sidney Powell are a few of the unhinged barristers doing the president's bidding. Or at least Powell was, until the team kicked her off for accusing state and local election officials of crimes and threatening to blow up Georgia with a "biblical" lawsuit.
Closer to home, after Republican Assembly Speaker Robin Vos on Nov. 6 ordered an investigation into the election results citing "concerns surfacing about mail-in ballot dumps and voter fraud," Republican legislators hosted a sham hearing in Madison last week Friday that investigated potential election irregularities by seeking testimony not from state election officials but from fellow Republicans, with the spectacle kicked off by conservative Milwaukee radio talk show host Dan O'Donnell and including others who passed along hearsay and speculation but few specifics and no evidence of fraud that favored Biden.
The Republican-led Joint Finance Committee, which Ripon's state senator-elect Rep. Joan Ballweg, R-Markesan, announced last week she'll be joining, is holding up $3 million the Trump campaign gave the Legislature to reimburse Milwaukee and Dane counties for their recount costs. Republicans won't tell the public, which pays their salaries, who wants the funds withheld or why.
Not all congressional Republicans drank Paxton's orange Kool-Aid. Texas Rep. Chip Roy has been telling the president it's time to move on and concede defeat. The Republican from Austin tweeted that the lawsuit filed by his own state's attorney general set "a dangerous violation of federalism & sets a precedent to have one state asking federal courts to police the voting procedures of other states."
Wyoming Rep. Liz Cheney, who as Republican conference chairman leads the organization of all GOP members in the House, has proven her mettle by showing no hesitancy to break with the president, despite his demand for total and absolute loyalty lest one be tweet shamed.
Cheney not only wouldn't endorse the lawsuit the majority of her conference backed, she previously has questioned why the president was unaware of intelligence showing Russia may have placed bounties on the heads of American soldiers in Afghanistan; chastised the president for mocking her father, former Vice President Dick Cheney, for wearing a mask; disagreed that the White House has total authority to lift COVID-related restrictions that states impose; and argued that lockdowns may be necessary "if our hospitals are overwhelmed and thousands of Americans of all ages, including our doctors and nurses, lay dying because we have failed to do what's necessary to stop the virus." Unsaid was laying blame for that situation at the hands of unmasked leaders unwilling to lead by example.
There's room and necessity in American politics for a strong, principled party like the GOP from not too long ago, one whose brand was wary of despots and disdainful of communism, and that valued conservative principles of free trade and free markets, strategic alliances, fiscal responsibility, rule of law, the legitimacy of courts, separation of powers, a free press, intelligence agencies, judicial restraint and limited federal authority over states.
An unchecked Democrat Party — while not supporting defunding police and turning America socialist, as GOP pundits charge — runs the risk of excesses no less dangerous than recent Republican zealotry. Last we checked, gerrymandering remains a bipartisan sport while free college, a fracking ban, Medicare-for-all and border amnesty remain pipe dreams.
Politically secure Republicans such as Cheney and Sens. Mitt Romney, Lisa Murkowski, Ben Saase and others occasionally have put principle over party, refusing to follow their colleagues as they march in lockstep with a man whose actions for four years have been unseemly, incendiary, divisive and racist.
But they and Republicans who still believe in the Constitution need a safe harbor where their allegiance to country won't be gauged by their willingness to accept ludicrous voter suppression attempts masquerading as responsible governance.
Perhaps the Little White Schoolhouse should have a combination lock placed on its door.
The combination could only be handed over to a responsible organization — be it a remorseful Republican Party, Lincoln Project conservatives or a group of recovering partisans whose north star, like the 54 founding members of the Grand Old Party, is a free, principled people rather than an unquestioning, sycophantic march behind an ego-driven grifter with no compunction over leading his party and his country over a cliff.
— Tim Lyke