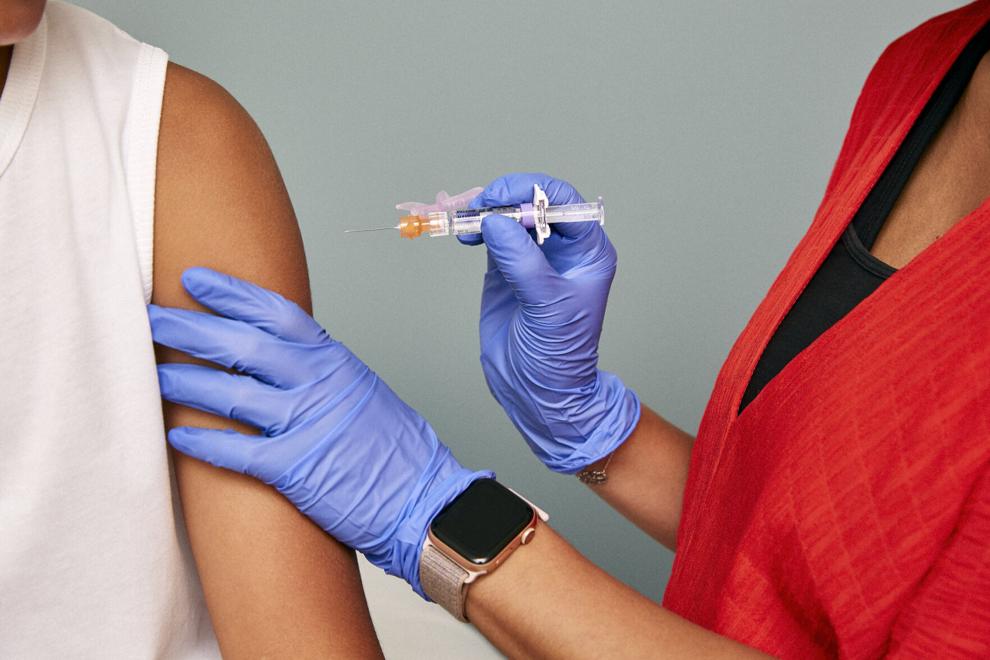 Wisconsin Gov. Tony Evers has three adult children and nine grandchildren.
So he knows a thing or two about parenting.
As a life-long educator, he has dealt with youngsters in his roles as school principal, district administrator and as Wisconsin's Superintendent of Public Instruction from 2009 to 2018.
Certainly he understands what motivates youngsters.
But he must have been too busy serving as CEO of the state's public school system to have learned, or at least remembered, one of the first lessons of parenting 101: Consequences, not bribes, teach children to improve their behavior.
Although he has decried lottery-style incentives to encourage the unvaccinated to do their duty, to themselves and their fellow citizens, Evers announced at the Winnebago County Health Department in Oshkosh last week Monday that the state would distribute $100 Visa gift cards to anyone in the state who got their first shot of a vaccine from a Wisconsin provider between Aug. 20 and this past Monday. What message has this sent to residents?
Here are a few:
1. If you went ahead and got vaccinated when you became eligible during the past half year but before Aug. 20, too bad. No C-note for you.
2. If you qualified for Evers' bribe, good for you. Hold off on the second shot until he comes up with a new giveaway gimmick.
3. Virtue is not its own reward; rewards are their own reward.
4. Gifts-for-jabs reinforce irresponsibility.
5. Evers is paying for the Visa gift cards using Wisconsin's portion of the $350 billion allocated to state and local governments to stabilize their operating budgets after assuming unplanned pandemic-related costs.
6. Bribes imply that there must be something wrong with the vaccine that folks need sugar to help their medicine go down.
7. What's next? Ice cream for following the speed limit? Toasters for shoveling one's own sidewalk? Free toys for children who attend school?
Evers has followed the example of other governors who have given goodies to people who decide to get a poke or two in the arm. In Arkansas, you can get scratch-off tickets and $20 gift certificates; California's $15 million treasure chest includes vacations, $50 cash cards and Six Flags tickets; Colorado offers a $1 million booty for adults and scholarships for kids; free food, drinks and fun await Connecticut residents late to the vaccination party.
You get the idea, and we're only up to states that begin with "C."
So how has Evers' Shinola-for-shots schemed worked?
For weeks, Wisconsin's vaccination rate has hovered at just over 50 percent. As of the last day of Evers' bribe, an unimpressive 51.9% of the state's population has been fully vaccinated.
So the carrot's a loser. Time for the stick.
Just as children respond to consequences, it's time to roll out restrictions for those who dare to put the rest of us at risk and, when they occupy a hospital bed, cost us money.
Private and public entities need to lower the boom on those eligible who won't get vaccinated. This will assure patrons who visit a concert or movie theater or restaurant that they will be better protected from potential transmission than they would be by sitting next to one who has no shield against the virus. Limiting attendance at Summerfest to folks who are vaccinated or have tested negative for the virus within 72 hours, for example, is not an infringement on freedom of access; it's a better guarantor of freedom of health.
Raising premiums for the unvaccinated helps those assuming greater risk to share more of the cost burden now borne equally by all.
The carrot is manipulative, coercive and demeaning. Six hundred visitors to the Wisconsin State Fair received free cream puffs because they took a shot to the arm.
Why were they even allowed on the grounds during a pandemic that to date has killed more than 643,000 of their fellow Americans?
The fact that it has become en vogue for government to treat adults like cookie-hungry 3-year-olds doesn't make it right.
Nor does it portend success in the future when no lure is sufficiently shiny to coerce selfish or ignorant people to do the right thing by rolling up their sleeves to help keep their friends and family members alive.
— Tim Lyke