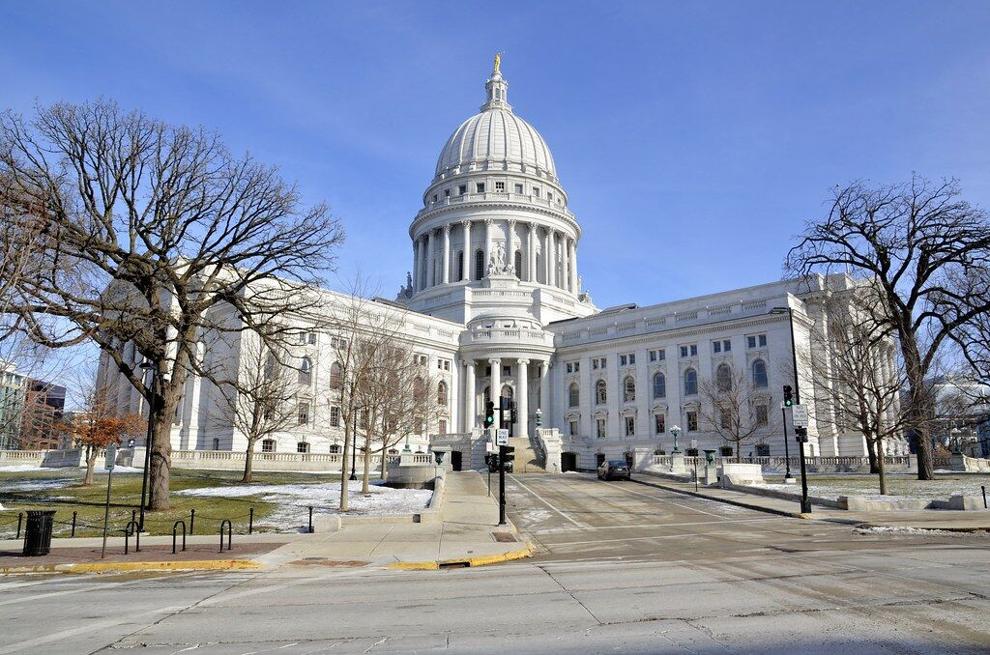 Bipartisan legislation requiring Ripon High and Middle schools to teach students about the Holocaust "and other genocides" moved closer to passage earlier this month.
A seemingly benign bill that passed the state Senate last week would assure that Ripon's children, and all others in the state in grades 5 to 12, would at least twice in their academic careers be taught about the Jewish extermination from 1933 to 1945, as well as other unspecified historical instances of mass killings due to a people's religious, ethnic or national identity.
At first blush, creation of such a law appears eminently sensible, particularly at a time when it seems America faces an upswing of misogyny, racism and anti-semitism; U.S. Holocaust survivors' numbers are in the five digits and dwindling; and a poll shows that 22% of millennials can't describe the Holocaust (source: a 2018 study commissioned by The Conference on Jewish Material Claims Against Germany and conducted by Schoen Consulting).
But what seems even more sensible is for the administrators and Ripon School board members, if they don't already know, to preemptively confirm that such topics already are part of Ripon's curricula.
One can't study European or even American history without being introduced to the Nazis killing 6 million Jewish men, women and children. And no one should graduate from Ripon High School without studying U.S. and European history.
Whether by reading about Anne Frank's diary, learning about Americans helping liberate concentration camps, studying the Jewish faith or digging directly into the horrors of people being rounded up, incarcerated and killed, no Ripon student should receive a diploma without being aware of one of history's darkest chapters.
Nor should they be ignorant of other genocides, such as in their own country when colonizers displaced and killed indigenous people. Or the owning of human chattel.
After a similar mandatory Holocaust education bill was introduced in North Carolina last month, a Durham pastor demanded the legislation also required the teaching of Black history. And why not? How can one teach about genocide without mentioning the millions who died in the trans-Atlantic slave trade?
And how about North Koreans in forced-labor camps (read "Escape from Camp 14," available through the Ripon Public Library)? Soviet gulags? Palestinian displacement? Rohingya Muslims persecuted in Myanmar? The 260 high-security camps China has built since 2017 to hold tens of thousands of Uighurs, Kazakhs and other Muslim minorities? Syrian families gassed by their own government's chemical attack?
Should the state Legislature also require that Ripon social studies classrooms teach the trail of tears, the Bataan Death March, Wounded Knee, My Lai, Pol Pot, Idi Amin, Stalin?
Examples of man's cruelty to man in world history are legion, and that's the problem with the state Assembly and Senate mandating that one particularly sorry chapter be taught along with "other genocides."
You know what will happen.
Another legislator will reach down into what should remain school district syllabus decisions and, because he or she knows better, will mandate the teaching of personal hygiene, electrical currents, nutritional meals, Black Lives Matter, gene sequencing, the invasion of Normandy, pandemic preparedness, farm-equipment safety, Christianity — all worthy topics but not fair game for legislative micro-management.
Lawmakers should cede scholarship to the Department of Public Instruction and to local boards of education, rather than engage in a practice of academic overreach that surely will lead to a slippery slope of new instructional mandates that may or may not be worthy of curricular inclusion.
By the way, if the state Legislature wants Wisconsin's school children to be more knowledgeable about genocide, it should require that teachers lecture on the greatest mass killing in world history: the slaughter of 37.5 to 60 million people — around 11% of the world's population — between 1206 and 1405 during the Turco-Mongol invasions in Europe and Asia.
Seems atrocities included in that little episode somehow didn't make the cut.
— Tim Lyke