Many have experienced the flash of fear. A cough, tickle in the throat, headache, stiffness. Symptoms that eight months ago would have generated nary a second thought now force us to silently ask ourselves, "Do I have COVID-19?"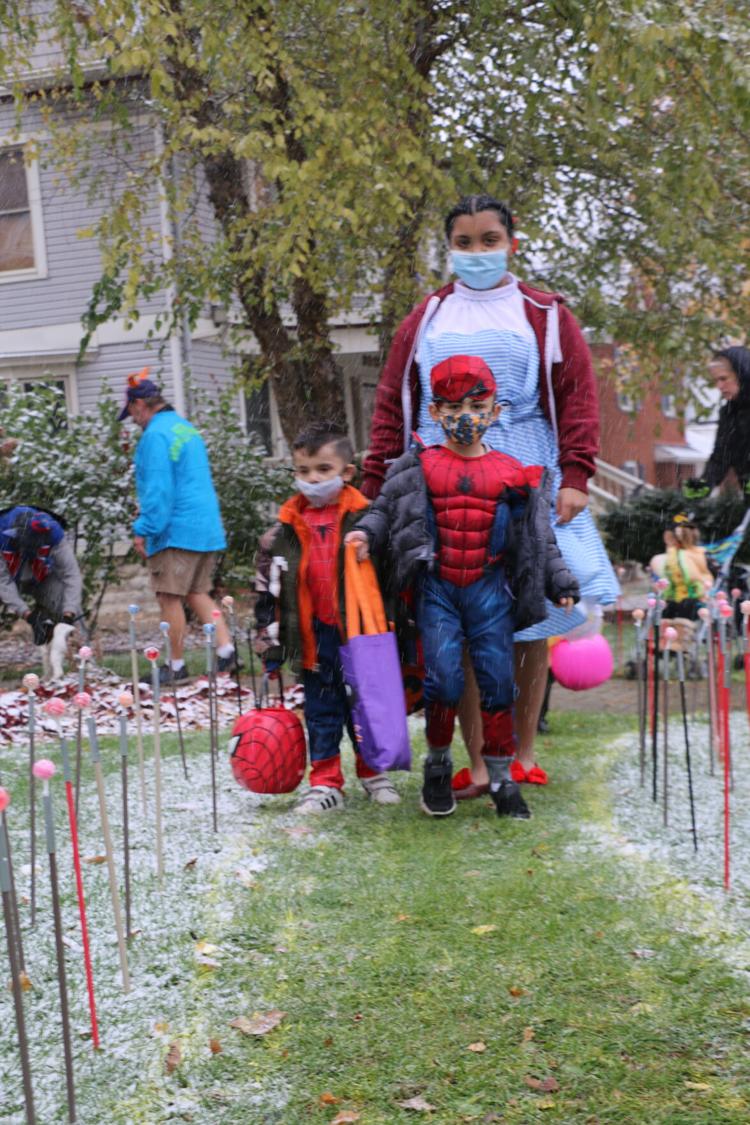 This is normal at a time when Wisconsin, and to be fair, most of our country is taxing to the limit its health-care professionals, filling ICU beds, closing schools and businesses, and in other ways threatening to further disrupt the lives of all of us, healthy and sick.
But it doesn't have to be.
Last week a modeling study from the University of Washington's Institute for Health Metrics and Evaluation showed that more than a half million Americans may die from COVID-19 by the end of February 2021, but around 130,000 of those lives could be saved if everybody wore masks.
Meanwhile, our state leaders are busy filing lawsuits. Our City Council refuses to pass even a toothless resolution asking residents to protect each other. And our law enforcement refuses to enforce the governor's emergency health orders.
Our own Fond du Lac County Sheriff Ryan Waldschmidt could have had his deputies enforce the governor's mask requirement. His decision to ignore the order has resulted in our county's public health workers are so overwhelmed by mounting cases that their contact tracing backlog is eight days behind, rendering the process useless.
So our leaders largely have failed us.
It's now— and we've said it here before — up to us.
In that spirit, the Ripon Public School District and Ripon College have dashboards showing the rate of COVID-19 contraction within the district and schools. Two Ripon High School teachers daily are updating a website — www.riponcovid19.org/local-covid-19-cases — that gives us real-time data about how the COVID wave once visible from Ripon's shores now engulfs the city (more than 300 cases). And our ad hoc COVID-19 task force better than anyone in town for seven months has helped prepare, equip and inform residents.
Sheriff Waldschmidt has asked us to "respect each other's individual decision whether or not to wear a mask."
Sorry, sheriff.
We would no sooner respect the decision to not wear a mask than we would respect our children for driving without a license, endangering themselves and other motorists.
So no, sheriff, the same "individual decision" making you asked us to respect two months ago has brought us to where we are today: Living in a state in a country at a time when our president held a rally in Waukesha last weekend 30 miles from a field hospital in a West Bend parking lot.
Again, what can we do?
Some say we should boycott businesses where masking is not required.
Here's a better idea. Let's put on our masks and, as long as we can safely distance, go where we want.
But when we see someone who is unmasked, let's cough, loudly and vigorously. Perhaps just once. Maybe more.
Call it a non-violent protest.
The unmasked may not respect the law but they surely will fear the hacking of another as they stand unprotected, wondering whether they might inhale someone else's viral vapors.
This is not passive-aggressive tomfoolery. It's deadly serious, literally. To quote the late Rep. John Lewis, it's "good trouble" of the best sort if it causes the unmasked to protect themselves and others at a time when those in authority choose to look the other way.
You can do it. Just cough. Bless you.
— Tim Lyke