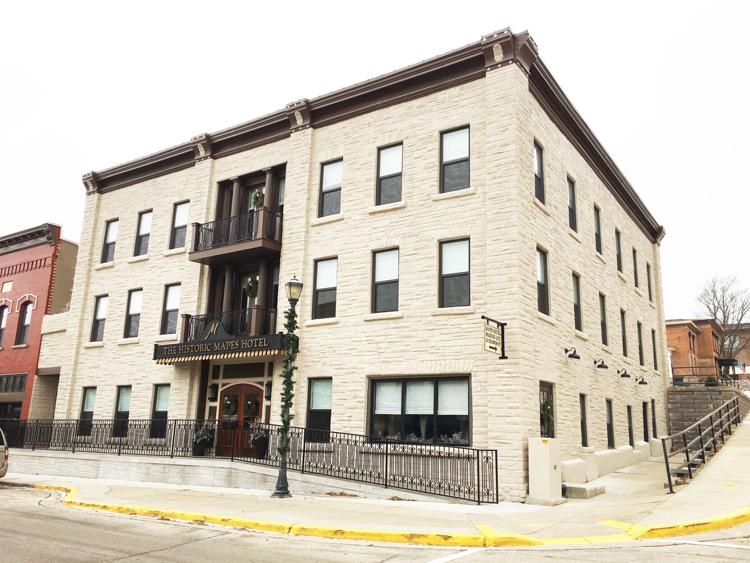 Before we condemn 2020 as being an undisputed annus horribillis, let's recognize that during the previous 12 months, the Ripon area enjoyed some pretty terrific moments.
Here are 12, one for each month:
January: Aroma's opens in the vacant supper-club site at 1300 W. Fond du Lac St., offering patrons an expanded menu and more spacious dining room from the restaurant down the road they've come to know and love, El Fogon. Muy bueno!
February: Green Lake resident Dan Hutter hosts the first-ever downtown Ripon hockey tournament. The competition on the Village Green in February is a slap shot, with 200 skaters and their families, most out-of-towners, coming to Ripon for hockey with some staying to drop a few bills at downtown stores and restaurants. A hat trick!
March: After 160 years St. Peter's Church gains its first-ever female priest, who also happened to grow up as a Muslim in Turkey, the Commonwealth reports. The Rev. Ezgi Saribay Perkins' reaction to her assignment to a small, rural Wisconsin city? "I'm very excited to be in Ripon… this is probably one of the friendliest places I've lived in."
April: Ripon identifies silver linings in the COVID cloud, with volunteers finding protective equipment, pastors leading on-line worship, dogs getting extra walks and teachers learning to instruct virtually. Typical is Ripon High School (RHS) band teacher Sandy Polcyn whose attitude with her 115 students is, "If you don't like something, just smile and nod, and let's move forward."
May: Instead of having to sit in a gym overheated with 600 bodies, RHS graduates are treated to a once-in-a-lifetime joyride, being led by police escort past cheering spectators from Murray Park to Barlow Park, where they receive their diplomas.
June: Ripon becomes "woke" as a peaceful, 30-minute Black Lives Matter rally downtown reminds residents that the first step toward addressing racism is to acknowledge its existence. "Help us to walk in humble solidarity with those impacted by racial violence," rally co-organizer and Ripon resident Kat Griffith implored the crowd of about 100.
July: Ripon College correctly agrees to allow Vice President Pence to rent a campus room for a campaign event, noting it would have done the same for a Democrat candidate for vice president.
August: "The Historic Mapes Hotel" opens, giving downtown Ripon a handsome, dramatic new addition, thanks to the vision, daring and talents of Ripon's Rogers families.
September: Ripon schools reopen cautiously, with a plan administrators devised that proves to be effective, despite some voices and one School Board member arguing to "de-mask us."
October: Ripon Rotarians partner with Ripon Main Street to add pavers, two pergolas and decorative lighting to "Rotary Square" on the 100 block of downtown Ripon.
November: Despite the pandemic, or possibly because of it, the 12th annual Ripon Tractor Cruise organizers announce the August event's 65 drivers raised a whopping $21,000 for six area school districts and seven local food pantries.
December: Ripon residents are grateful for their friends, neighbors and family members whose first names are "Essential" and last names are "Worker." These people quietly and uncomplainingly risk their health to serve others. Our appreciation for their self-sacrifice is just another reminder that 2020, on the eve of being one for the history books, demonstrated in spades this community's resilience, strength and generosity.
— Tim Lyke