Last week the Ripon Rotary Club awarded its highest honor, the Paul Harris Fellowship, to two men who each made significant and lasting contributions to this community.
This week's editorial will tell the tale of a former Ripon mayor whose single term in office stabilized Ripon after it had been reeling from four years of rancor. Next week's editorial will describe an extraordinary Ripon College professor for whom teaching was a profession and an avocation.
When David Gray ran for mayor in April 1986, he was unopposed.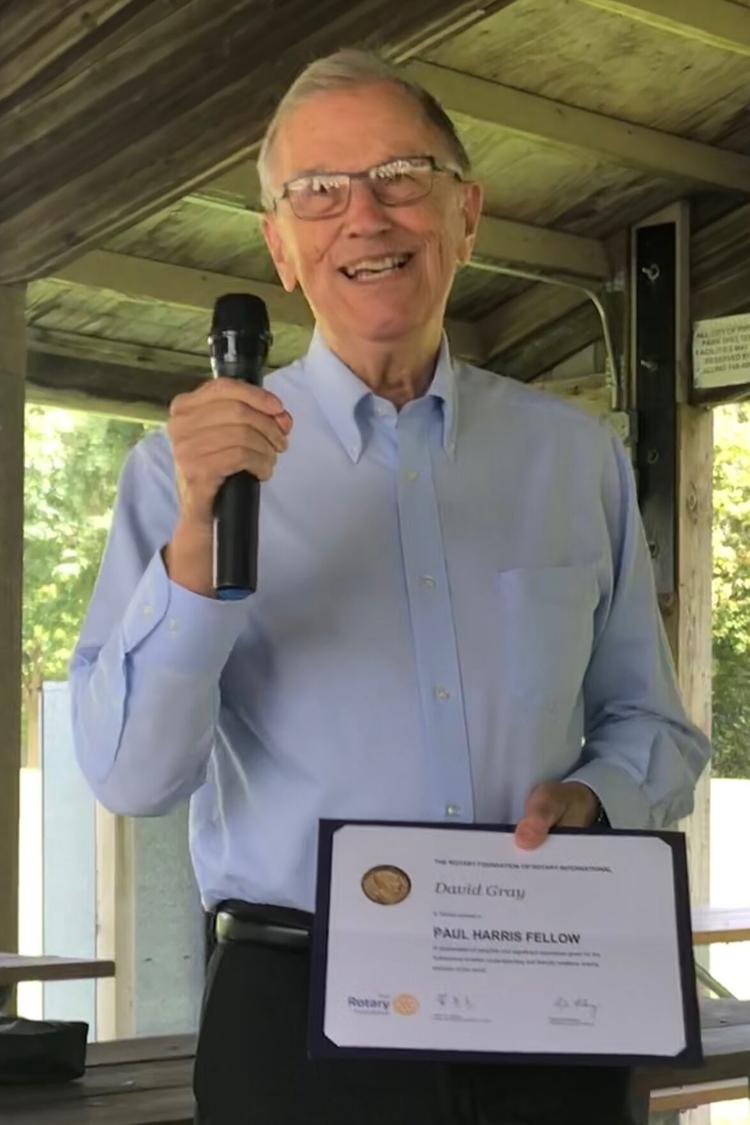 No one else wanted the job.
His tenure was preceded by the election of several aldermen anxious to flex their muscles; a new, bellicose mayor who caused friction to fester; and appointment of a police chief whose brash, big-city ways contrasted with the gentlemanly disposition of his predecessor. Ripon's government had become an embarrassment marked by a long series of clashes, infighting, name-calling, hearings and lawsuits.
The conflict sold many newspaper but it embarrassed Ripon residents, making the once-proud city a laughing stock.
Watching him tread into such turbulent waters, some might have observed that Gray appropriately was elected on April 1 — April Fool's Day.
But while some city officials' immature actions had hidden their insecurities, Gray had the self-confidence and vision to countenance no more nonsense. He told his Common Council members that going forward regular order would be orderly; they would abide by Robert's Rules of Order. And he cautioned the public that while they were welcome to witness proceedings, they were not to disrupt them.
During his two years in office, Gray worked with his council — members of whom he speaks fondly of today — to regain for Ripon the reputation for good government it previously had earned.
Under the Gray administration, rancor was replaced with respect, courtesy, confidence and professionalism. His goal, he said in 1986, was to "move Ripon ahead in harmony" following one of the most divisive periods in this city's history.
Though he happily bequeathed the mayoral perch in 1988 to John Haupt, a gentleman who sustained the tranquility that Gray brought to City Hall, the one-termer continued to serve his city in virtually all other sectors.
He has been a parishioner and lay leader with St. Peter's Episcopal Church; was a former Ripon Rotarian and Jaycee; was president of the School Board; president of the Ripon Common Council; and board member of the Fond du Lac County Economic Development Corp., Diocese of Fond du Lac and Ripon Medical Center; and president of the Ripon Medical Center Foundation.
Ripon High School's 1953 class salutatorian also worked at Triarch — after graduating phi beta kappa from UW-Madison with a BS in medical science — and for more than 20 years at Ripon Printers, where he was hired as operations manager and retired as president.
This modest man lives with Judy, his wife of 60+ years, in their Newbury Street home where they raised their four children.
Gray is a remarkable citizen and role model for the rest of us as we do what we can to improve our community.
— Tim Lyke