Ripon resident Margaret Klapperich recommended the Commonwealth invite readers to tell why they are grateful this Thanksgiving. She will lead the parade.
MARGARET KLAPPERICH
Staying at home has made Margaret appreciate that with technology — email, text, Zoom, phone — "even though I am learning to live a more hermit-like existence, it doesn't mean I am alone. I have come to realize how I am part of the community without having to be 'out and about' at this time."
The retired Ripon School District art teacher also is thankful for those who continue to serve others safely: the grocer, librarian, medical staff, public-service worker, volunteer food provider, historical society volunteer, to name a few. "Even though it must be stressful for these workers to maintain a genial attitude, they do it," Margaret said.
She appreciates random acts of kindness: a neighbor dragging her leaf tarp to the curb; a Barlow Park ball diamond volunteer offering to trim her branches; local "elves" who rake her leaves and shovel her snow; friends checking on her and hosting Zoom meetings; tomatoes left on her doorstep.
DANA MORACCO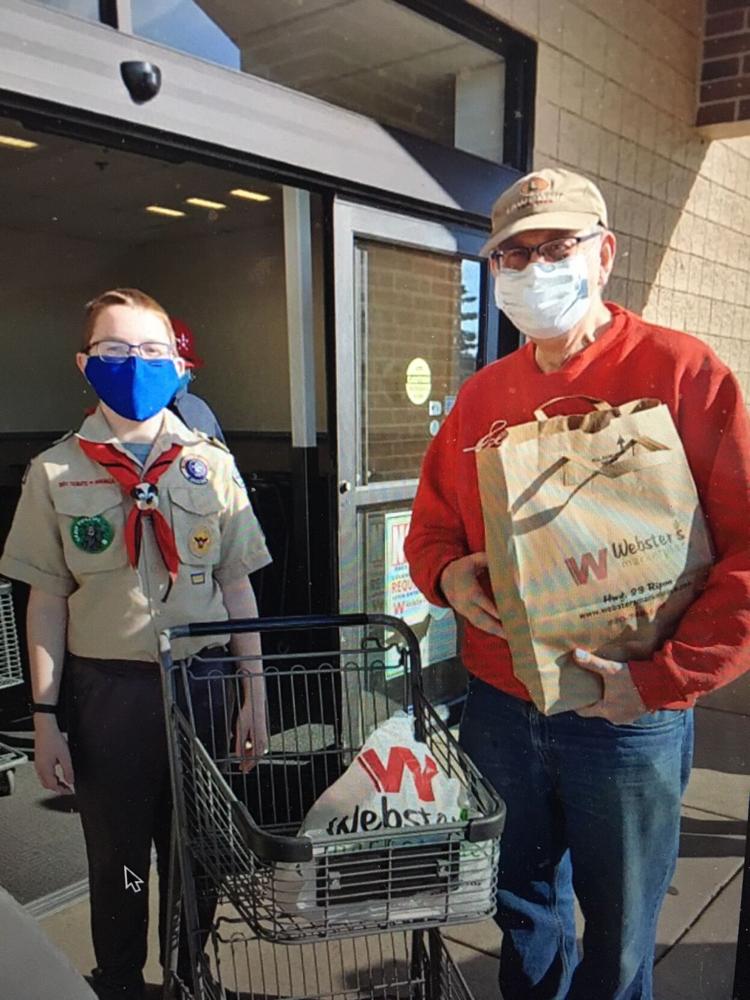 Dana is grateful for how Ripon rallied for the 2020 Scouting for Food, despite the virus preventing local Cub and Boy Scouts from visiting homes to pick up groceries. This year's initiative requested folks to drop their food items in the Kmart parking lot. And did they ever. "We collected over a ton and a half plus $600 in cash donations all going to the food pantry in time for the holidays," Dana said. "We had a blast at the event and it felt so wonderful to feel the outpouring of support. Way to go, Ripon."
DENA JESKE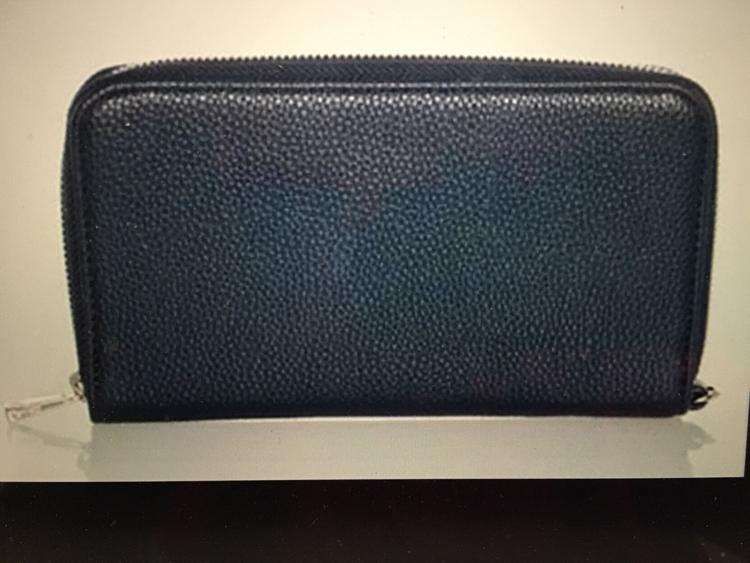 After losing her wallet Nov. 15 at Kwik Trip West, Dena posted a picture of a facsimile on the What's Up Ripon Facebook page. Three days later, it was returned with contents intact. But not before 176 good-hearted friends and strangers shared Dena's post, while conscientious Kwik Trip staff communicated with, and supported, her.
"Good people do still exist," Dena said. "The true blessing was this amazing community we live in, their outreach, connections, genuine concern and tremendous joy shared. This community is why my parents chose to raise my sisters and myself here. And this is exactly why I chose to raise my daughter and son in the same town where I grew up. 'Ripon proud' I was raised and, 'Ripon proud' I will always be."
JUDY GAUTHIER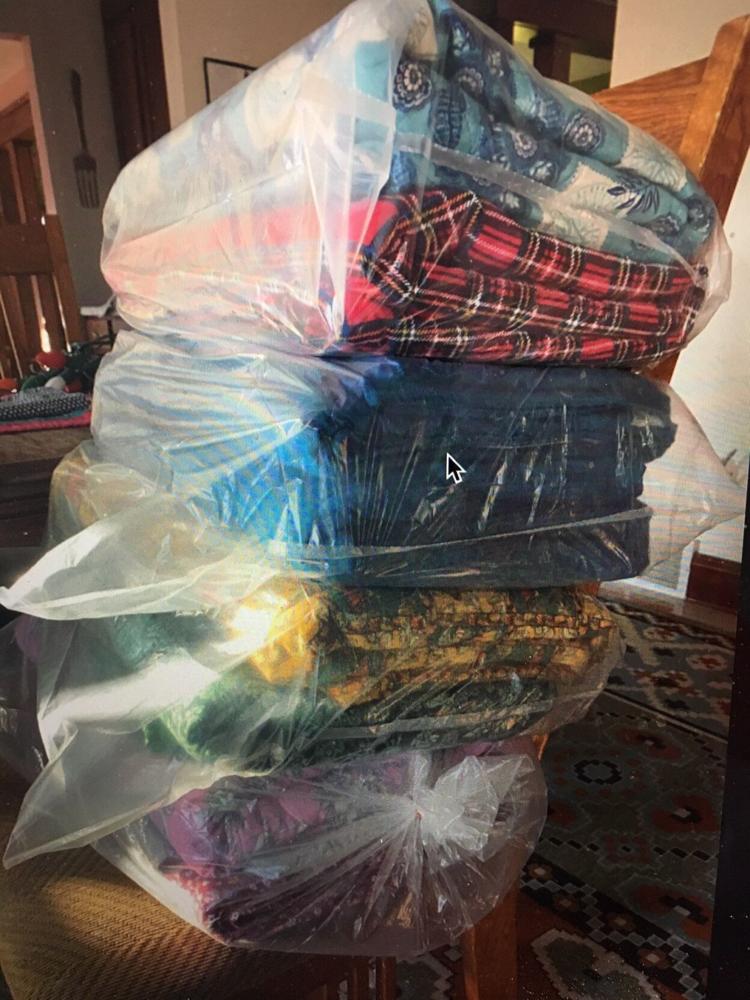 Ripon's Judy Gauthier organizes an effort, and donates materials, to send quilts to the U.S./Mexican border just in time for Christmas. Last week she received eight beautiful quilts sewn by a woman in Jefferson, Wis., all set to be given to people she'll never meet.
If you want to send a quilt, contact Judy through Facebook or email her at judy@bungalowquilting.com.
JODY JAMES
Ripon's premier hunter and collector of rare books came across a photo album a few years ago that belonged to a U.S. serviceman stationed in Japan 1946-47. Containing hundreds of photos of airplanes, local people, bombed buildings, as well as Japanese money, cards and even a pair of panties, it once belonged to Edwin and Martin Setter of Kenosha, WI.
Jody learned last week Friday that the WWII veteran and his wife received their lost photograph book after he was able to track it online. He called the couple when it was delivered to their front porch. "Unfortunately, neither one of them — they are 92 years old — were able to carry it in," he said. "Their son came over at 12:15 and they sat together on their front porch and shared his memories from a long time ago. Some tears were shed, but also some laughter."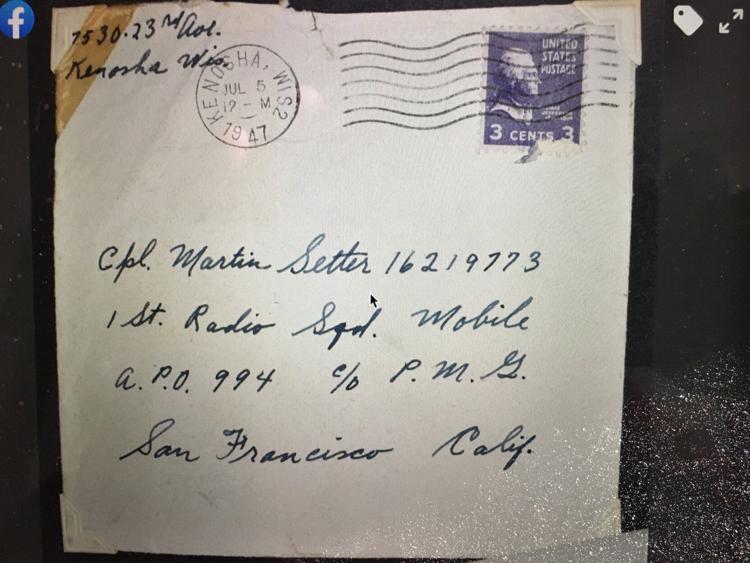 Jody is grateful to Lori Otto Freels for her investigative skills that hooked him up with the Setters, observing, "At least there was one good thing that happened in 2020."
* * *
Many good things happened this year because good people like Margaret, Dana, Dena, Judy and Jody showed kindness to others. The commonality in each of the examples above is that those expressing gratitude for others have, themselves, been blessings in their own right.
And perhaps that's the lesson of 2020. Our destiny is formed not by what happens to us so much as how we respond to the gifts we enjoy even when our world seems topsy turvy.
May you find time this Thursday, when passing the potatoes and squash, to pass the blessings, as well.
— Tim Lyke