If knowledge is power, Ripon residents are about to become much more powerful thanks to two Ripon High School teachers.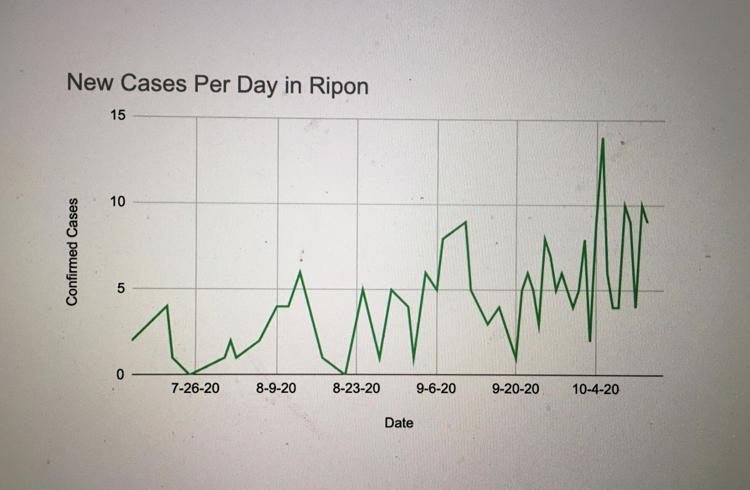 Ag-science teacher Natasha Paris and science teacher Tanya Monet-Bakken are providing real-time information about how the COVID wave is washing over Ripon. Every day they update a Google spreadsheet with data showing Ripon's current COVID positivity rate (about 37% as of Monday), its increase in cases (9 on Monday) and its total number of cases (250).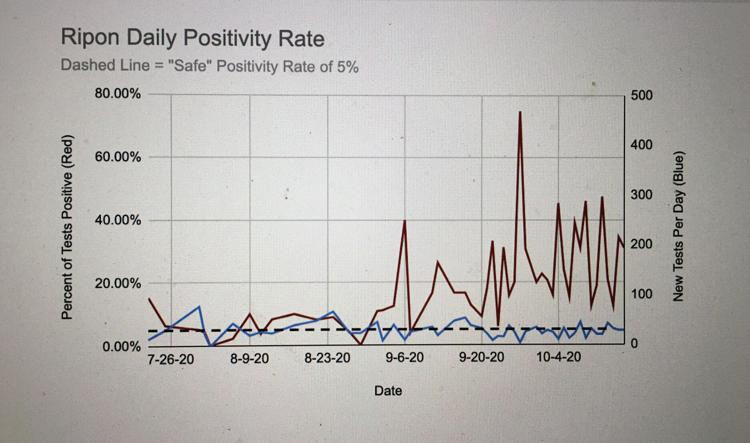 Updated figures are displayed daily on graphs, showing trend lines, on a user-friendly website — www.riponcovid19.org/local-covid-19-cases — created by Paris and Ripon COVID Task Force Co-Chair Stephanie Prellwitz.
This information demonstrates in black and white that the pandemic is not an abstraction, that it is here in our neighborhoods, right now, and infecting more of us.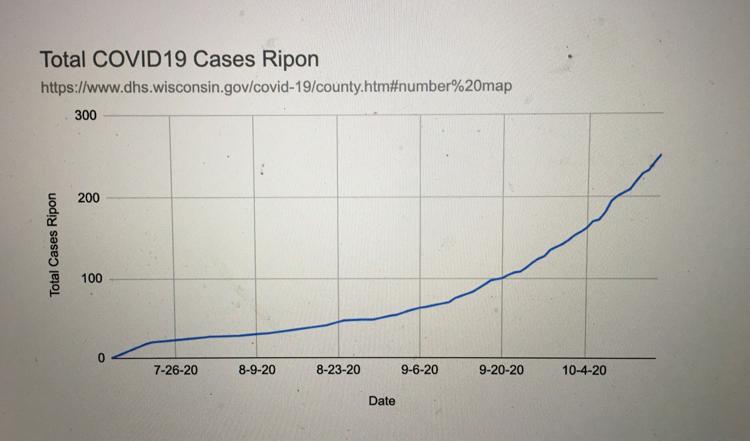 But while the graph lines now are all on the rise, they remind us that we are not powerless. If we know how pervasive the virus is, we can act accordingly: wear masks, social distance, avoid gatherings, decide whether we or our children should participate in trick-or-treating and assume other measures to minimize exposure.
We can listen to the science, prevent illness and death, and be that much closer to restoring social, economic and educational normalcy as we await distribution of a safe vaccine.
Or we can choose to live in ignorance — or worse, denial — and face the consequences.
Luckily, Paris, Monet-Bakken and Prellwitz have given us a tool to make us smarter — and healthier.
— Tim Lyke