To the Editor:
As a kid I was lucky to spend a few weeks as a Page one summer in Washington D.C. couriering messages between members of Congress throughout Capitol Hill and the Capitol itself.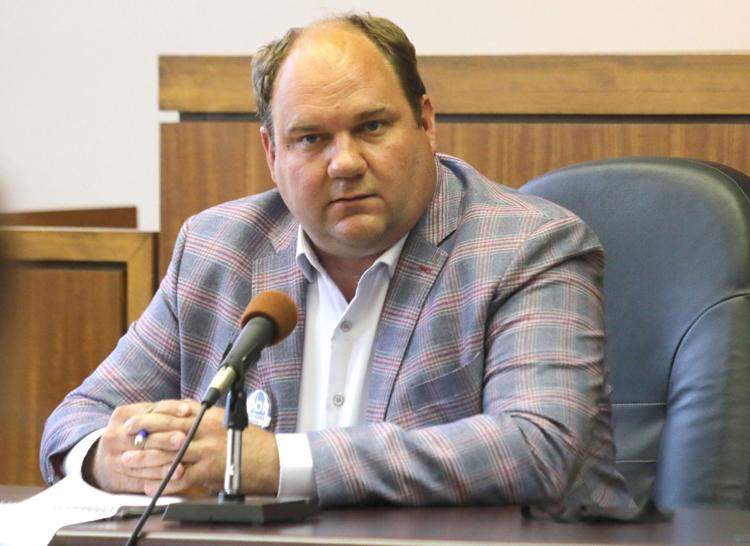 The Capitol is a magnificent structure. It was mostly burned down by British forces in the War of 1812, withstood the Civil War and many other crises, and would have likely been destroyed on 9/11 if not for the heroism of the passengers and crew on United flight 93. I encourage all Americans to visit the Capitol and take in the beautiful artwork, breathe in history and witness their elected representatives (hopefully) working for us on the House and Senate floors.
On Wednesday, Jan. 6, this temple of democracy was invaded — not by the troops of a foreign country, and not by terrorists from beyond our borders — but by American citizens. Let that soak in for a minute.
The scenes on our TV and computer screens Wednesday were disorienting and nauseating. Our countrymen and women stampeded through the Capitol, ostensibly threatened our elected representatives and brought shame on our nation in the eyes of the world. It was chilling to see individuals parading Confederate flags through the Capitol, and it is personally bewildering that these images are now superimposed on my memories of the Capitol.
This reminds me of something Abraham Lincoln said:
"At what point then is the approach of danger to be expected? I answer, if it ever reach us, it must spring up amongst us. It cannot come from abroad. If destruction be our lot, we must ourselves be its author and finisher. As a nation of freemen, we must live through all time, or die by suicide."
How did we reach this point? Some will blame President Trump's rhetoric about the 2020 election, and it is typically tempting to conclude there is one cause and therefore one solution to a problem. The current, outgoing President certainly should shoulder a healthy part of this load of blame for fanning the flames of aggression. Others will blame anonymous keyboard warriors who spread lies and propaganda online, and those individuals are certainly at fault as well. I argue these are both symptoms of a more fundamental problem: for decades, our two political parties have waged ugly partisan wars with ugly rhetoric instead of exemplifying how individuals should work together.
Enough. It is time to unite as a country and recognize the collective benefit of respecting one another and moving beyond the hyperpartisan nonsense of recent decades and falsely equivalent "they did x so we're doing y" arguments.
If you want to effect change in your country, instead of fighting with anonymous commentators on Facebook or Twitter, or listening to partisan hacks on TV or the radio, consider any of the following:
Become a teacher or volunteer to help a child learn to read

 

Help at a food bank

 

Become a doctor or nurse

 

Join the Army/Navy/Air Force/Coast Guard/Marines

 

Run for office

 

Volunteer as a firefighter

 

Help a neighbor carry in their groceries
In August 1814, the day after the Capitol and many buildings in Washington D.C. were set on fire, a massive storm whirled through and doused the flames, saving many parts of the city.
In 2021, rain alone will not wash away our ills in the Capitol, but understanding and deliberate persistence when choosing who should represent us admirably will. We will get through this ugly chapter of our history by carrying messages to one another that unite us rather than divide us.
— Matt Boor
Cleveland, Wis.