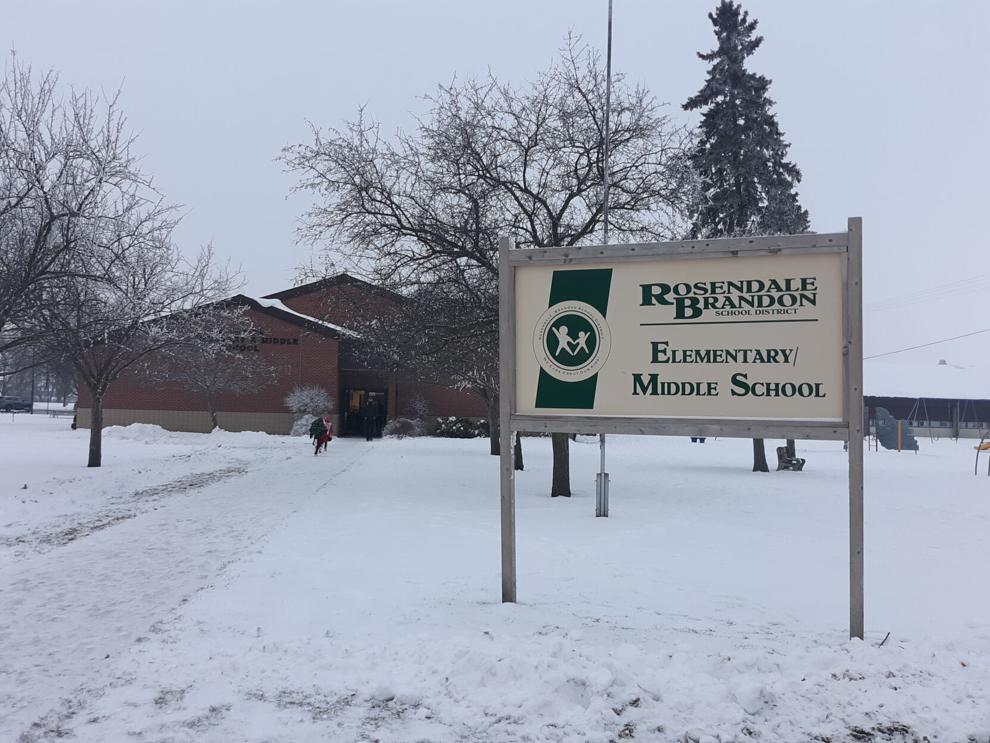 It's a turbulent time in Rosendale and Brandon.
The Rosendale-Brandon School Board has agreed to consolidate two schools at a site in Rosendale, leaving some Brandon residents angry as they allege a lack of transparency and a board that's tone deaf to their wishes and concerns.
Welcome to 1970.
After the two communities had agreed to build a $1.5 million "Brandon-Rosendale" high school on the outskirts of Rosendale, some Brandon residents began circulating a petition requesting to detach from their Rosendale neighbors and move their community into the Ripon School District.
An ad hoc group calling itself "Brandon Citizen's [sic] Group" circulated a set of cost and tax figures for a new high school that differed from those presented by the Rosendale-Brandon Board of Education.
Despite the hue and cry, two years later the new Laconia High School was dedicated at an open house during which a cornerstone was laid in a ceremony that attracted a large crowd of well wishers. During that event, Al Buechner, supervisor of school building services for the state Department of Public Instruction, congratulated the board and public for working together to build a school they could be proud of.
Next year Laconia proudly will celebrate its 50 years of preparing young women and men to live active, learned, healthy lives.
According to U.S. News' "Best High School rankings" released last week, the school ranks 116th among Wisconsin's 831 high schools and No. 1 in Fond du Lac metro area high schools. (Ripon, by comparison, is 244th and No. 3, respectively.)
Not bad.
But now new storm clouds have gathered over Rosendale-Brandon and the district's 900 students as a movement is afoot to recall two members of the Rosendale-Brandon School Board following their votes to consolidate Brandon Middle School and Rosendale Intermediate School.
The two — Jennifer Riedemann and Craig Mulder — were among six board members who voted 6-3 in February to consolidate the middle schools.
If at least 662 school district residents sign the petitions, district taxpayers will have to spend $10,000 for primary and general elections to consider whether to replace the two board members they previously had elected.
So what did Riedemann and Mulder do that some believe merits their removal?
They and their six colleagues reviewed the district's mission, financial situation and declining enrollment projections. Six of the eight then concluded students' academic performance would be best served by the stability of a largely full-time faculty retained because they aren't being asked to accept part-time contracts as demographics threaten their job security
"There comes a … time where we don't have enough classes to keep those people full-time," Superintendent Wayne Weber said in January.
Specifically, the petition alleges that the board failed to "seek the input of the affected children, families and residents of the village of Brandon…"
It's true. Communication from administrators and the board to the public could have been more deliberate, visible and thorough. Instead, a vote was moved back to February, enabling the public to weigh-in during the board's January meeting.
So fair enough. But in the end, one question remains: Did board members by their votes fulfill their mission of assuring continuation of the district's mission to "assure that all students acquire the skills, knowledge, and character necessary to become responsible, adaptive, and engaged citizens"?
Seems that goal might have been compromised a bit had the board failed to act as it has for the past 15 years in the face of ever-smaller enrollment — due to shrinking family sizes and declining birth rates. Continued board inaction would lead to one Brandon Middle School class of 13 students when today's third graders enter sixth grade in fall 2023.
Reasonable people can differ on what's best for students. The tiny Green Lake School District, with around 315 students, exceeds Laconia and Ripon high schools with a national ranking of 2,413, putting it at No. 63 among Wisconsin high schools.
But that might not be possible were many of those district's teachers told they were at risk of having their hours cut.
But that was the hard reality Rosendale-Brandon School District faced.
One can't provide value added through subtraction — in teacher hours or removal of duly elected school boards.
Far preferable to a recall of public servants would be for folks to circulate petitions to get their names on the ballot for the next election so they are in a better position to wave the flag of public notice, board transparency and public accountability.
— Tim Lyke
Editor's note: Tim Lyke is a member of the Green Lake School Board.