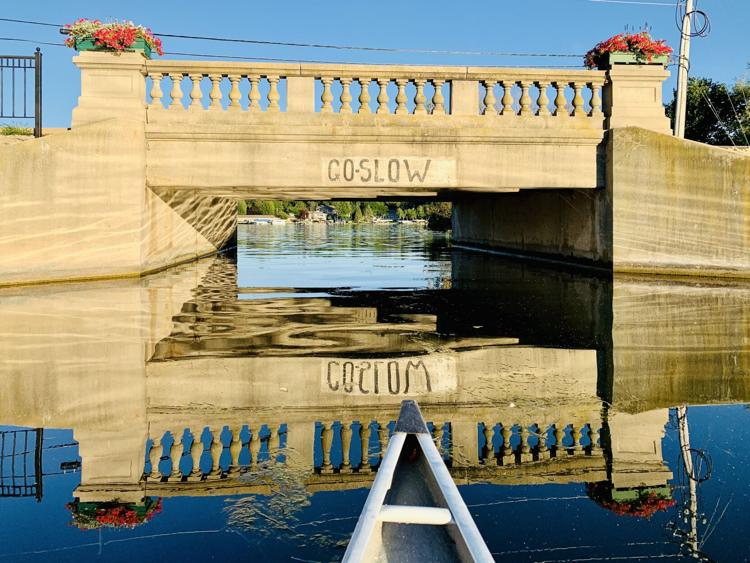 Two separate issues have garnered the attention of the Green Lake Common Council in recent weeks, both of which are expected to be further explored next month.
The first, relates to boating rules on the Dartford Mill Pond, while the second involves regulating online vacation home rental companies. Each was initially discussed at last week Tuesday's Committee of the Whole meeting and elaborated on at Monday's Common Council meeting.
Mill Pond
On Monday, the Green Lake Common Council approved a motion to direct City Attorney Daniel Sondalle to draft an ordinance to establish a no-wake zone in the Dartford Mill Pond.
During the public appearances portion of last week Tuesday's meeting, Jo Ellen Madden and Dan Hutter illustrated unsafe boating activities they've seen at the Dartford Mill Pond.
Madden described boats and jet skis creating a safety hazard by driving too fast and too close to folks using the mill pond for canoeing, paddle boarding and kayaking.
"I just want public safety because all of these non-motorized vehicles in there have [to deal with] all of these jet skis that go around like it's a playpen in there, running around in circles and getting awfully close to kayakers," she said. "It's dangerous because they're not staying that 100 feet from the other vehicle."
Madden added she isn't sure whether it's locals or tourists who are causing the disturbance.
Hutter, who runs the Moboevo outdoor recreation shop in Town Square, said the behavior in the mill pond has the potential to negatively impact the environment nearby as well as humans.
"In my opinion, that's no place for [a] motorcraft to be turning up water in such a shallow system," Hutter said. "It's not good for the lake."
At Monday's meeting, Green Lake Mayor Ray Radis read additional public comments, both for and against the proposal to create a no-wake zone.
"We've heard from a [neighborhood] association and we've heard from three other families; if you want to hear from me, I live on the mill pond and I witness excessive speeding every single day in season," Radis said.
Ald. Danielle Reysen echoed Radis' concerns, as she too lives on the Dartford Mill Pond.
"I don't take my children out during the weekend anymore," Reysen said. "We kayak and we just don't go out there anymore."
If the Common Council passes a no-wake ordinance for the Dartford Mill Pond, it would need the approval of the Wisconsin Department of Natural Resources to take effect.
Airbnbs
At Monday's Common Council Meeting it was announced that Sondalle is looking at what other communities have done to put regulations on online vacation rental homes — or Airbnbs — that allow municipalities to know which properties are being used for online rentals and which are residential homes.
Much of the discussion at both meetings regarding Airbnbs centered around officials wanting to prevent Green Lake from becoming dominated by online vacation homes.
"I don't want to see Green Lake turn into 75% Airbnbs," Reysen said. "I don't want to see families who want to move here say, 'There's nothing to buy because everything's an Airbnb.'"
During her time as the executive director at the Green Lake Area Chamber of Commerce, Ald. Liane Walsh witnessed this trend firsthand as out-of-state residents flocked to the area, purchasing homes that were intended to be used solely as vacation rentals.
"A year and a half ago, multiple homes sold in the city, especially on Hill Street and Lake Street, and those are all now Airbnbs," Walsh said. "Those are not second homes, the owners don't even live in the city."
As a result, Ald. George King noted the share of residential housing in the city of Green Lake has been shrinking for years.
"There has been a loss of residential homes in the city because of [houses] being sold as a second home or as rental homes," King said. "Last I heard, 52% of the homes in the city were second homes and it's presumably higher than that now."
Meanwhile, Radis noted other communities in the area, including Ripon and Berlin, have established regulations on Airbnbs that require renters to acquire a permit, so the city can distinguish between what properties are online rentals and which are not.
The city collects room tax dollars from Airbnbs, but it has no way of knowing which specific properties are generating that tax.
"In taking a look at what we have on file, it's woefully outdated," Radis said, noting the ordinance covering vacation rentals only applies to traditional lodging facilities. "We have no regulation of Airbnbs in the city whatsoever, so I want to recommend that we draft an ordinance. Everybody's done it already; we're just coming to grips with it right now."