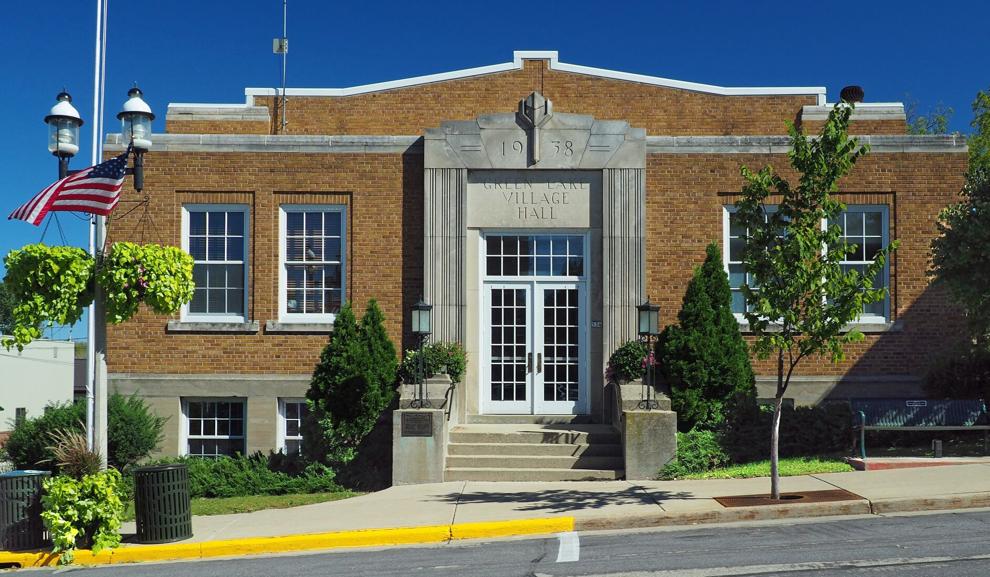 After voting on multiple provisions of an ordinance designed to regulate short-term rentals — more commonly known as "Airbnbs" or "Vrbos" — last month, the Green Lake Common Council decided to slow down the process.
At Monday's Committee of the Whole meeting, several aldermen raised concerns about a new version of the ordinance before voting unanimously to submit written comments to City Clerk Barb Dugenske by March 15.
The Common Council will hold a special Committee of the Whole meeting Monday, March 22 to discuss aldermen's notes.
The newest version of the draft ordinance requires those renting a residential property for more than 10 nights each year to apply for a short-term rental license with the city and rent the property for a minimum of six-consecutive nights per guest.
Additionally, the draft ordinance would require renters to maintain a record of anyone renting their property and existing short-term rentals in good standing would be exempt from the six-night limit.
Green Lake Mayor Ray Radis said the city cannot place a cap on the number of short-term rentals in residential districts.
He added that the city met with the Tri-County Environmental Health Consortium and came to an agreement, in which the two bodies would conduct inspections in tandem to prevent overlap.
"Since 2018, there's been a 100% increase in Airbnbs just in the city of Green Lake," Radis said of the need to regulate short-term rentals. "... We're not looking to cap it [and] we're not looking to stop it, we're just looking to permit it and regulate it."
Ald. Liane Walsh, who was a vocal proponent of regulating short-term rentals early on, felt that regulating Airbnbs was "too large of a project" to bring it up for a vote at the Common Council meeting Monday, March 8.
She noted that some of the requirements in the ordinance were too cumbersome and would slow down the application process for those looking to rent short-term rentals.
One measure Walsh questioned was requiring applications to be approved by the police chief, zoning administrator, building inspector, fire chief, public works director and a short-term rental committee.
"I want this in place, but I want it in place the right way," she said. "I think it needs more time. We shouldn't jump into something so fast."
Similarly, Ald. Chris Foos wanted more data on the economic impacts of short-term rentals and their impact on homeownership before the Common Council brought the ordinance up for a vote.
Foos said he spoke to his constituents to gauge their feelings on Airbnbs and Vrbos and found there was a slim majority that were in favor of restricting short-term rentals.
He proposed potentially hiring a third party to perform a study on the impact of short-term rentals before the city takes definitive action.
"Maybe some data presents itself that we're not aware of now, that would support one side or the other," he said. "We don't know, so I'm proposing that we actually set some kind of deadline for data retrieval. We can all agree to whatever deadline that might be to receive data from both sides, so we understand the impact and the value or the detriment to the time."
However, Radis emphasized the importance of taking action sooner rather than later as the issue has "polarized" the community.
"I caution ourselves not to put this off for a year; this is something we've been talking about for too long," he said. "There are some other very important things we want to get done in this city."
City Attorney Dan Sondalle advised Common Council members to submit their comments on the draft ordinance to create a written record that all of the aldermen could reference prior to the special Committee of the Whole meeting later this month.
"Once everyone has — in writing, ahead of time — their recommendations and their modifications, you can debate at that meeting, after you've had a chance to look at it and think about where everyone else is coming from," Sondalle said. "From there, you can say how you want it written, I'll write it and then we'll come back at the next meeting and take action on it or debate it more."
Before submitting written comments on the ordinance, Radis asked aldermen to talk to their constituents to get a sense for how the public feels on regulation of short-term rentals.
"That's our responsibility; you represent a district, you need their voice, so please talk to them and listen to them," Radis said. "We have to make a decision that's good for the economy of this town and good for the growth of this town.