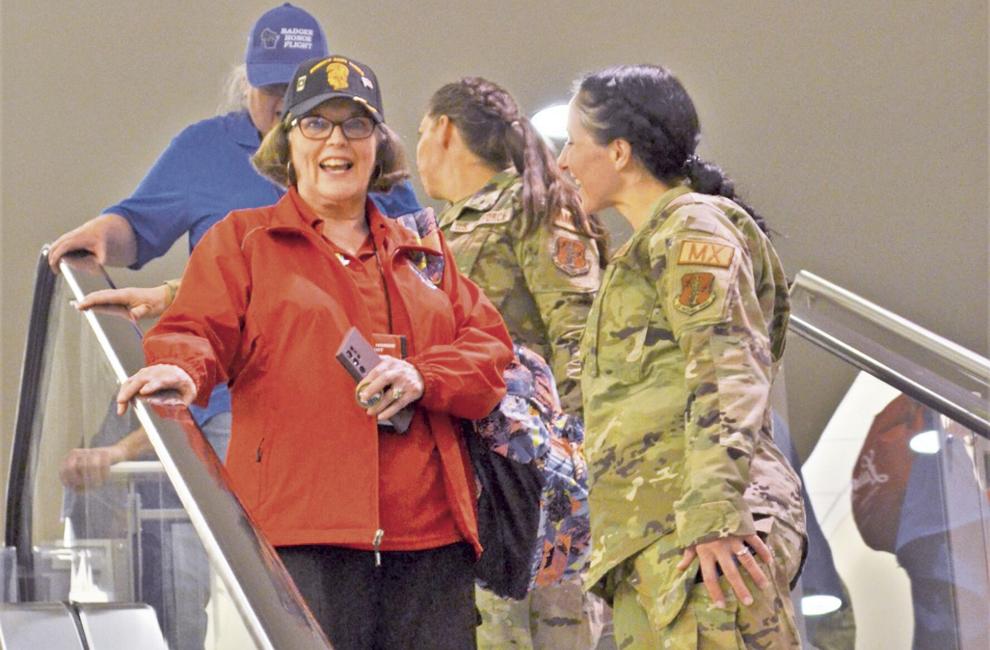 A Ripon resident was part of history this month, when she participated in Wisconsin's first all-female honor flight for veterans from World War II, the Korean War and the Vietnam War.
Michele Wyer Benson, who was stationed at the Pentagon in Washington, D.C. during the Vietnam War, joined the Badger Honor Flight from Madison to D.C. Saturday, May 14. The flight was made possible through a donation Alice Ladwig, a Green County woman, made when she died.
Benson joined the Women's Army Corps in 1966 and was eligible for the flight because she was in the service during the Vietnam War.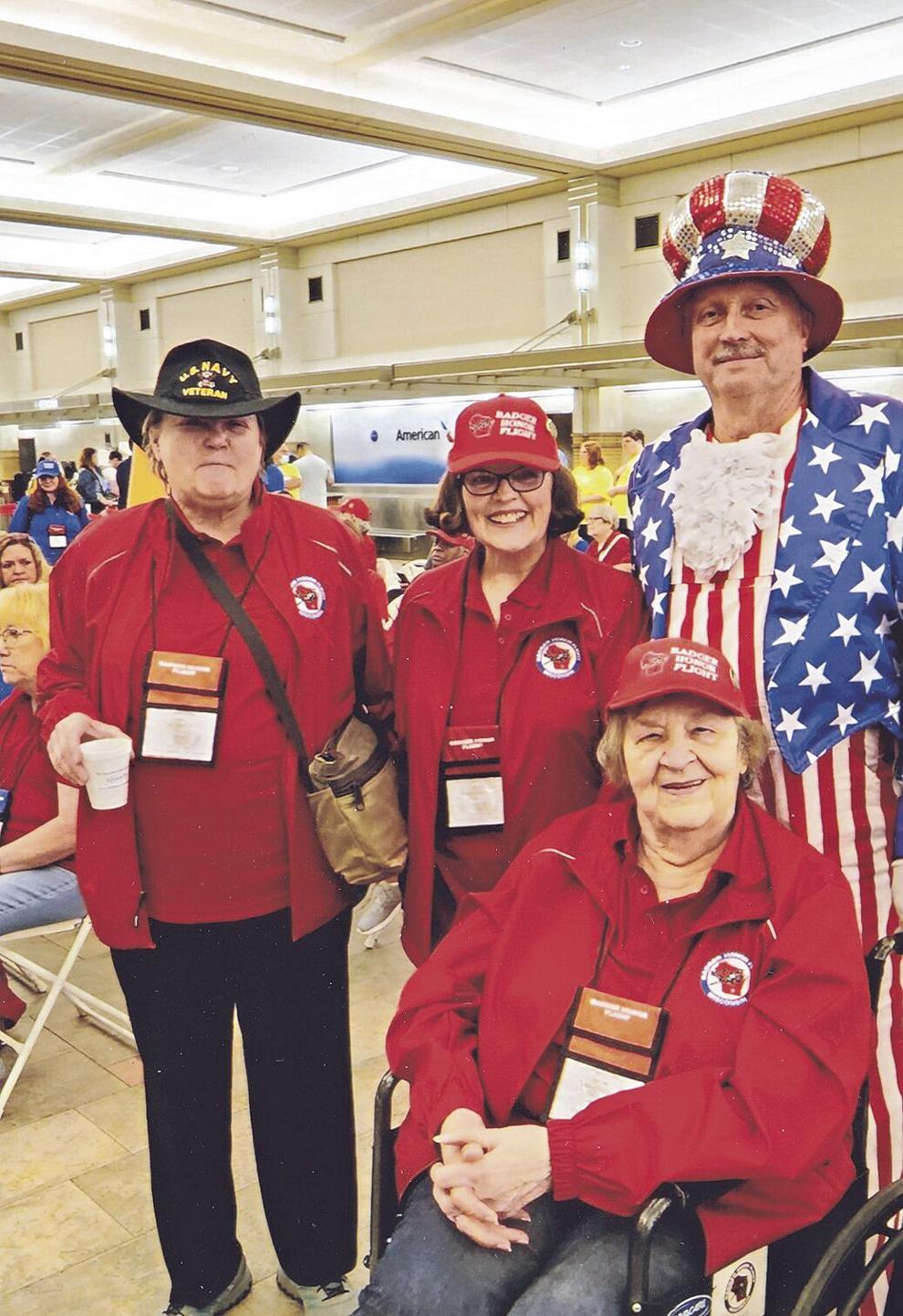 "It was amazing," she said of the honor flight. "There were 88 women, and it was the first women-only honor flight from Wisconsin. Of the 88 women, 84 were Vietnam-era veterans and one [was a] World War II veteran — she'll be 99 in three months."
When Benson arrived at the Dane County Regional Airport May 14, people lined the airport holding American flags.
Inside the airport, the veterans were split into four "zones." Each veteran received a hat and a jacket, courtesy of Badger Honor Flights.
Before taking off from the airport, the veterans mingled, sharing stories and eating snacks. Around 7:30 a.m., they loaded the plane.
"That was another neat experience because we found out that all of the pilots and stewardesses were females," Benson said.
When they arrived in Washington, D.C., a water cannon shot the plane as a salute to the military and people who worked at the D.C. airport were waving flags in honor of the veterans.
The veterans were treated to another surprise when they got off the plane.
"As we're getting off, there's a bunch of people waiting there with signs and everything welcoming us — that was another neat thing to see," Benson said. "It just brings tears to your eyes because a lot of female veterans haven't been treated very well — especially the Vietnam-era ones have not been treated very well — and we don't talk about it."
During their visit to the nation's capital, the veterans stopped by the Tomb of the Unknown Soldier, the World War II Memorial, the United States Marine Corps War Memorial (Iwo Jima Memorial), the Lincoln Memorial, the Washington Monument, the Korean War Veterans Memorial, the Vietnam Veterans Memorial, the Vietnam War Nurses Memorial and the Air Force Memorial.
After their tour of veterans memorials and national monuments, the group loaded back onto a tour bus and went back to the airport, where they boarded a plane to come back to Wisconsin.
On the plane, they had a "mail call" and each veteran received an envelope full of thank you cards from friends, family and strangers.
"I have 43 thank you cards, some are from friends I know and some are from people who I don't even have a clue who they are," Benson said. "That was very, very special."
When they got off the plane in Dane County, the veterans were greeted by the Dane County Sheriff's Office.
Before leaving the airport, the veterans had one final moment to honor them individually.
The veterans rode down the escalator one at a time, greeted by roughly 1,000 people on either side of the aisle clapping and cheering.
"I get goosebumps just thinking about it," Benson said. "It was just phenomenal, all the welcoming that we got. It just brings tears to my eyes."
Badger Honor flight mementos & and sights
While Benson was moved by the recognition, which she said has "taken many years" for many female veterans, she noted "it isn't about me."
"It's about all of the veterans," she said. "It's an honor and a privilege to be in the military. I am so supportive of veterans and their healthcare. Veterans should be appreciated, whether you were in a war zone or not."
Benson added that everyone who enlists in the armed forces is dedicated to preserving freedom, which "isn't free."
Benson's service
By age 10, Benson knew she wanted to join the military.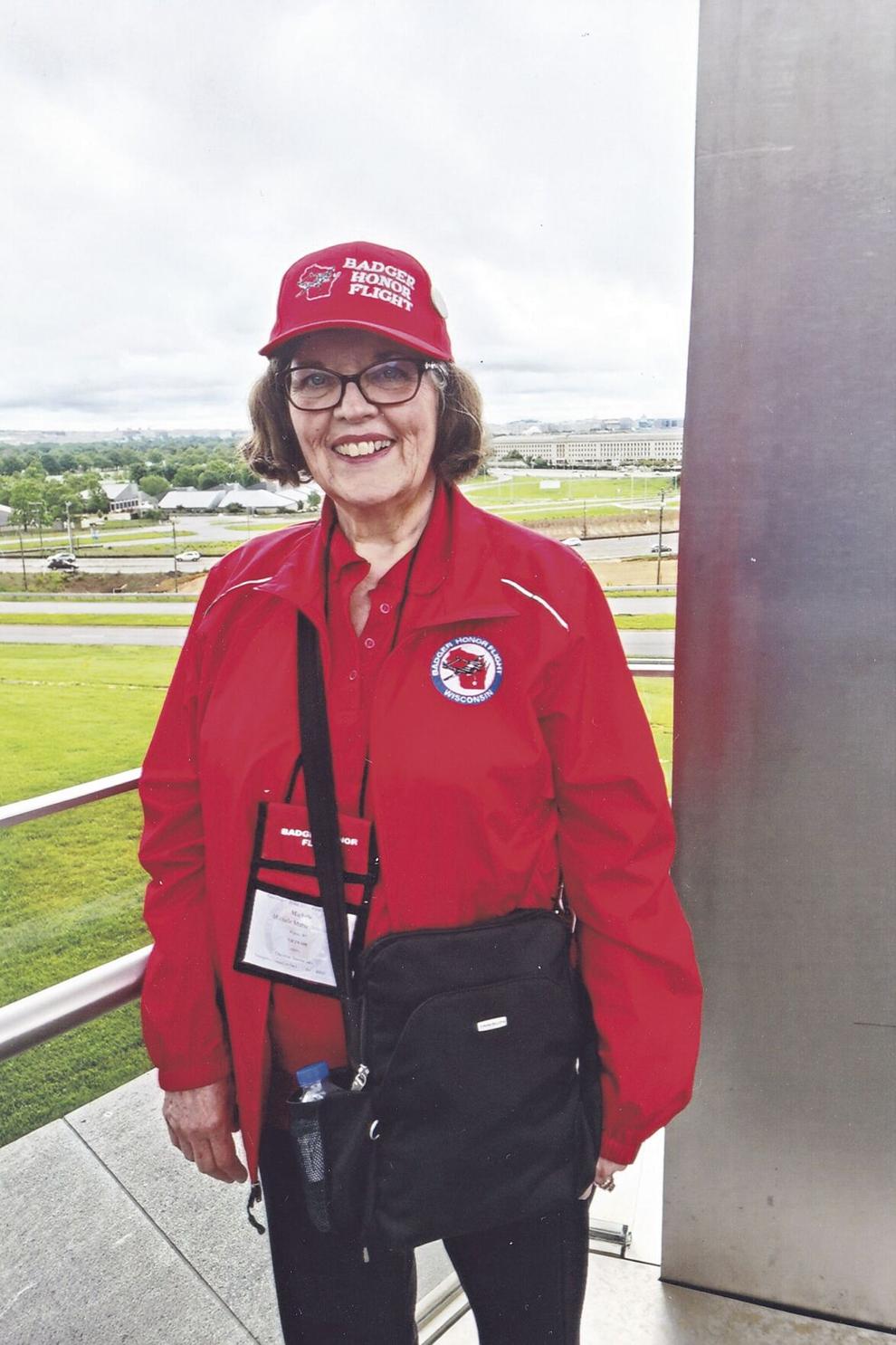 While she doesn't remember where that interest came from, she remembered that her parents weren't exactly thrilled with her dream of enlisting.
"My mom wanted me to go to college and I didn't want to go to college," Benson said.
At 18, Benson chose to enlist, but, at that time, a parent had to sign-off.
"They didn't want to sign for me because it was a Vietnam War," she recalled. "They said, 'What's going to happen to you?' And I said, 'Well, if you don't sign for me, somebody else will,' because I was going, period."
Her parents inevitably signed-off, and Benson enlisted in the Women's Army Corps in 1966 and began serving in 1967.
From 1967 to 1969, Benson worked as a stenographer for the Pentagon's Counterintelligence Force.
"I wanted to be an air traffic controller," she said. "Women weren't allowed to, so I became a stenographer."
As a stenographer, Benson typed reports for the Department of Defense secretary every month.
"They would bring me a report, and I would type it — it was my honor to do that," she said.
About a year in, her boss asked her to bring one of the reports to then-Secretary of Defense Robert McNamara.
At the time, she asked her superior, "Why do I have to do that?" He replied, "You're doing all the typing, and it's perfect. You're good at what you do." She eventually caved and chose to deliver the report to McNamara.
"I was a nervous wreck, but he [Benson's supervisor] walked up there with me, and I gave it to secretary McNamara," Benson recalled.
She left the Women's Army Corps in 1969 because she "didn't like where the Women's Army Corps was going." The Women's Army Corps disbanded in 1978.
"I could see some changes, and I didn't feel comfortable," Benson said. "I wanted to join the Army Reserves or National Guard and I couldn't because, at that time, only accepted nurses could."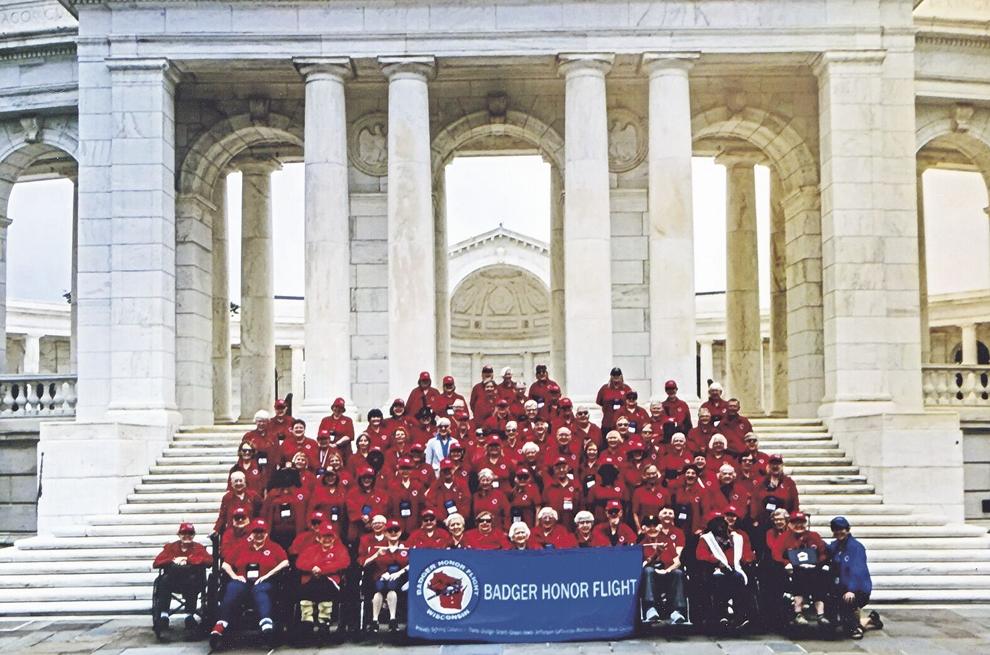 By 1974, women were allowed to join the National Guard, so Benson joined and served 28 years.
She moved back to the Ripon area, where she grew up, in 2002 to take care of her ailing father.
Supporting veterans
While Vietnam veterans are being honored today, it wasn't always that way — especially for women veterans, Benson noted.
"Most female veterans have never been recognized, really any of them, but Vietnam especially" she said. "Because it was one of those wars that we shouldn't have been in, they think."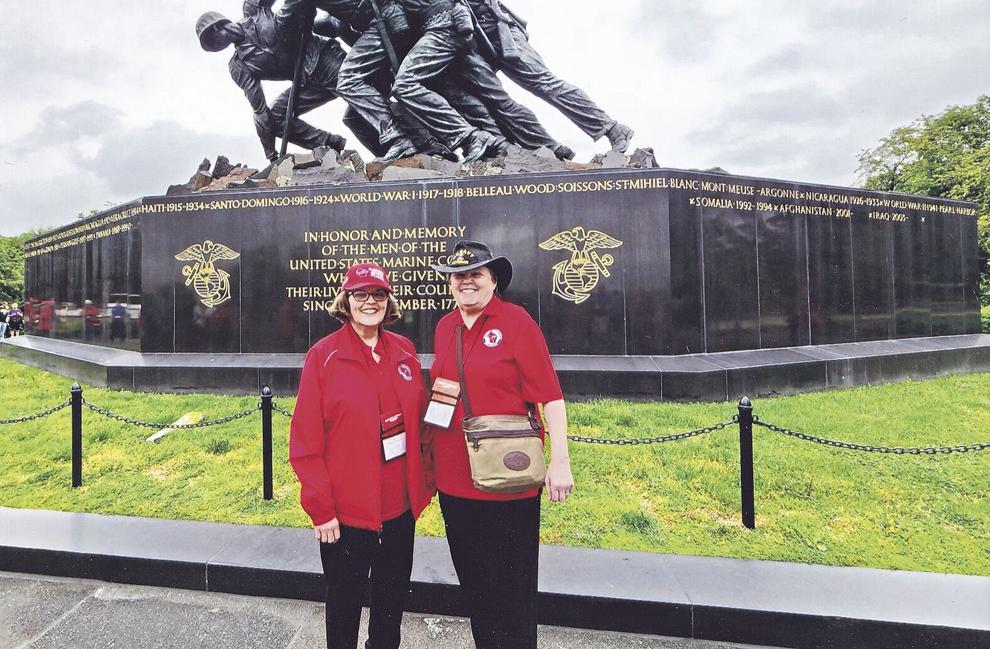 Even so, Benson believes it's important to support veterans, even if someone doesn't support the war.
"Freedom is not free — people need to understand that," she said. "It wasn't our choice. We're in the military. When we're told to go, we go."
Benson recalled one time when she was living in California and she was driving in rush hour traffic while wearing her military uniform and traffic was at a standstill.
She looked over to one of the neighboring vehicles and someone was gesturing toward her with finger guns, as if imagining to shoot her.
"It scared the crap out of me," Benson said. "I quit wearing my uniform to work everyday after that. I've been spit on several times."
Because sentiment toward Vietnam War veterans has changed so much in the time since the war, she plans on "being braver" to wear her military hat.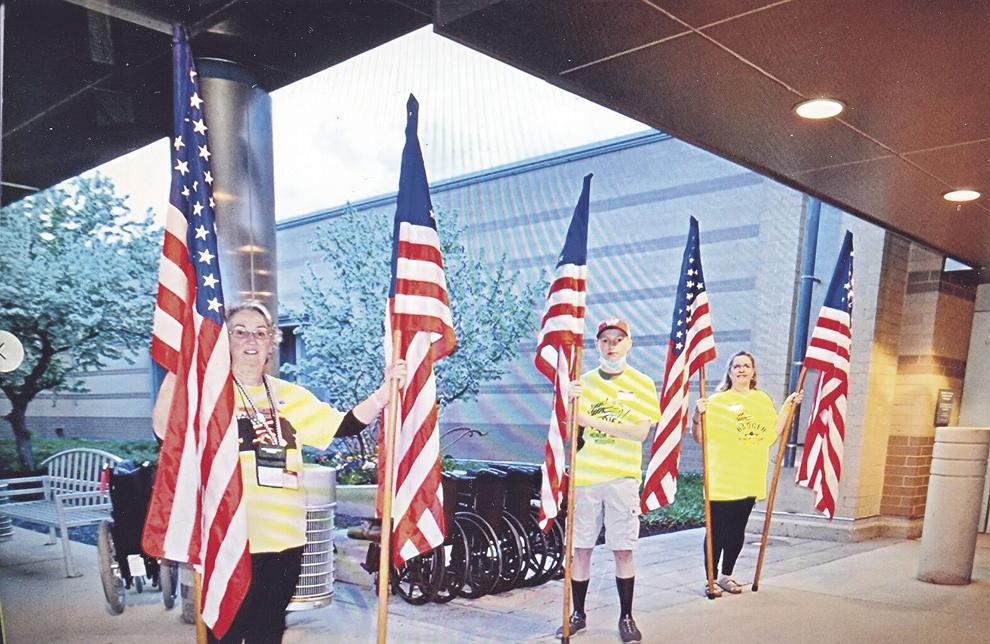 Another thing that gives Benson hope for the future is the fact that women are allowed to join every branch of the military.
"I'm glad it's opened up much more. Why should I have to be a secretary my whole life?" she said. "That was my calling, and I was OK with it personally, but I would've loved to have been an air traffic controller but wasn't allowed to."