For the 35th year, the Street Cruzers Car Show will motor its way back to Berlin.
And this year, one of the feature cars — a 1950 Chevy 2-ton flatbed truck — belongs to club president Brian Dudek. The car, among hundreds more, will be on display Sunday, Aug. 14 at Riverside Park in Berlin.
"It found its way to our event after a 72 year journey that started in the forests of Lewiston, Idaho," Club Member Edward Ellison said of the flatbed truck, which has been in the Dudek family for 64 years. "This hard working vehicle served the rugged needs of Potlatch Forest, Inc. as a pickup truck for 8 years until purchased by Brian's grandfather, Joe Dudek Sr. in 1958."
Joe Dudek Sr. built the flatbed for the vehicle, had it painted, and stenciled his name and city on the driver's door in compliance with local laws.
In the fall of 1958, Joe bought his father's farm, packed all that his family had into the flatbed, and moved from Idaho to Redgranite, Wis.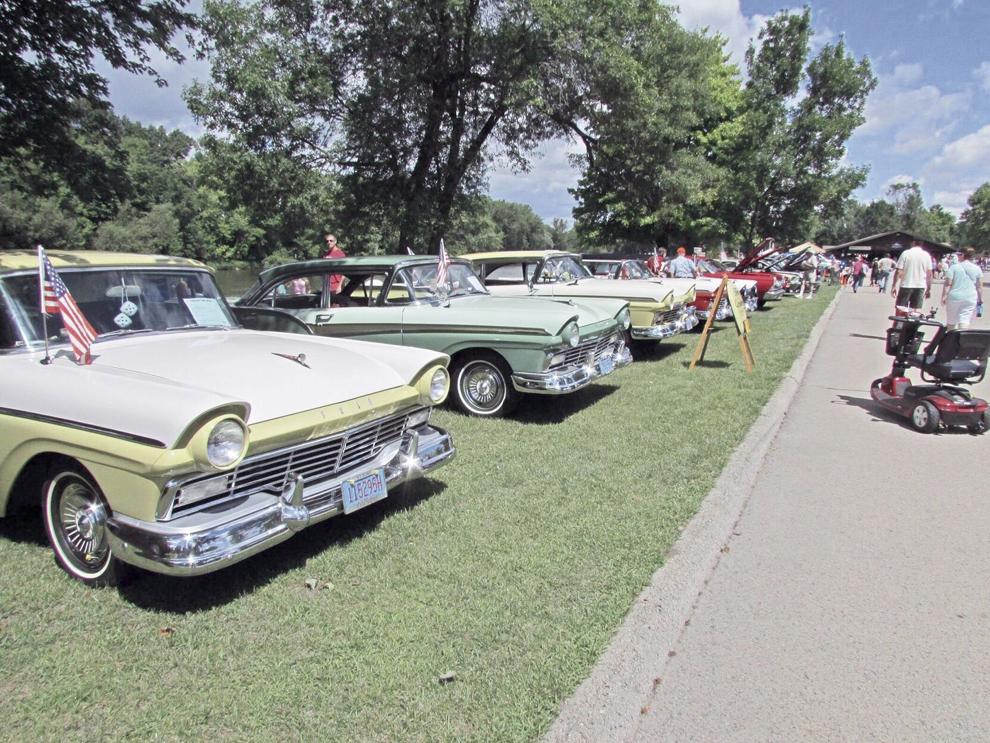 "They used the truck for hauling feed and hay for many years," Brian Dudeck said.
After many years of work, the vehicle was retired and sat in a field for 30 years.
In fall 2005, Brian Dudeck had his dream come true.
"After talking with my grandma, the old Chevy flatbed was pulled from the field and the arduous process of rehabilitating it was started," Brian Dudeck said.
After seven years of working on it, the Chevy flatbed was back on the road. The vehicle was revealed to Brian Dudek's family at his sister's wedding.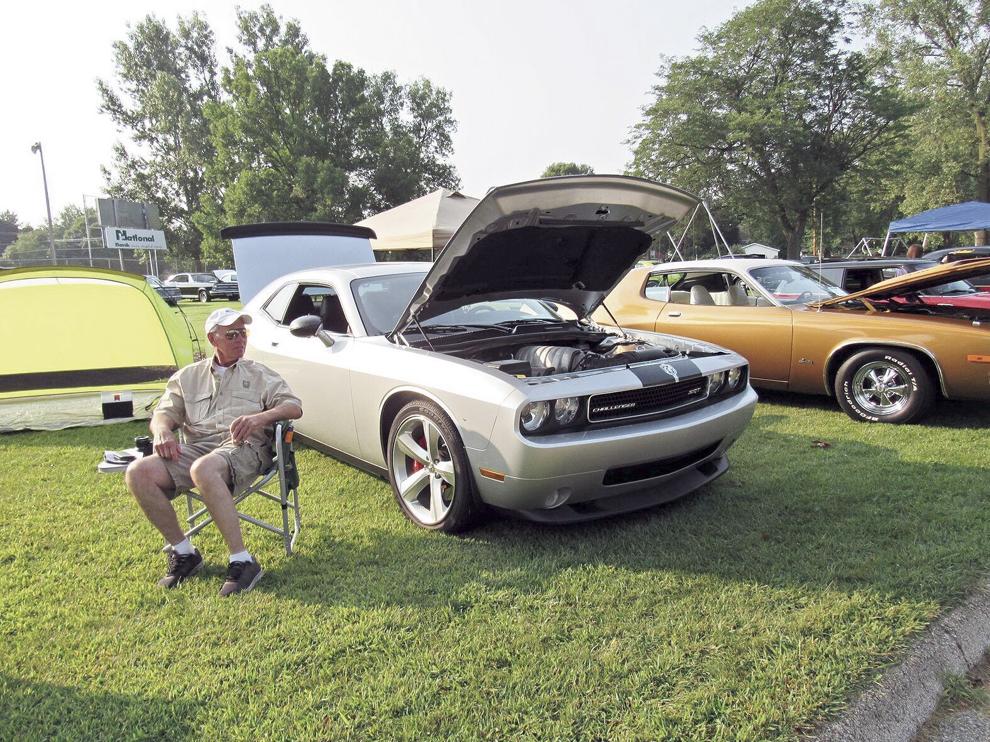 In addition to showing off his family's 1950 Chevy 2 ton flatbed truck, Brian Dudek will oversee the car show as president of the Berlin Street Cruzers, along with the club's fellow members.
Ellison's 1963 green Pontiac Catlina 2-door coupe also will be a featured car this year.
The car show isn't the only part of the annual event as there also will be a memorial cruise through Berlin.
The Memorial Cruise will stage Saturday, Aug. 13 in Riverside Park South Shelter (shelterhouse 2) at 5 p.m., with a departure time set for 6.
The cruise is roughly 10 miles through Berlin and will end at Riverside Park North Shelter (shelterhouse 1), where participants may stay and attend the festivities at the Berlin Boat Club Corn Roast.
Participants in the Memorial Cruise are asked to provide a non-perishable food item, which will be donated to the food pantry.
This year, the annual car show is presented by the Street Cruzers, Inc. Car Club in partnership with the Berlin Fire Department.
The car show will be held the morning of Aug. 14 with registration beginning at 8 a.m. and ending at noon at the Riverside Park South Shelter. The registration fee for each vehicle is $10.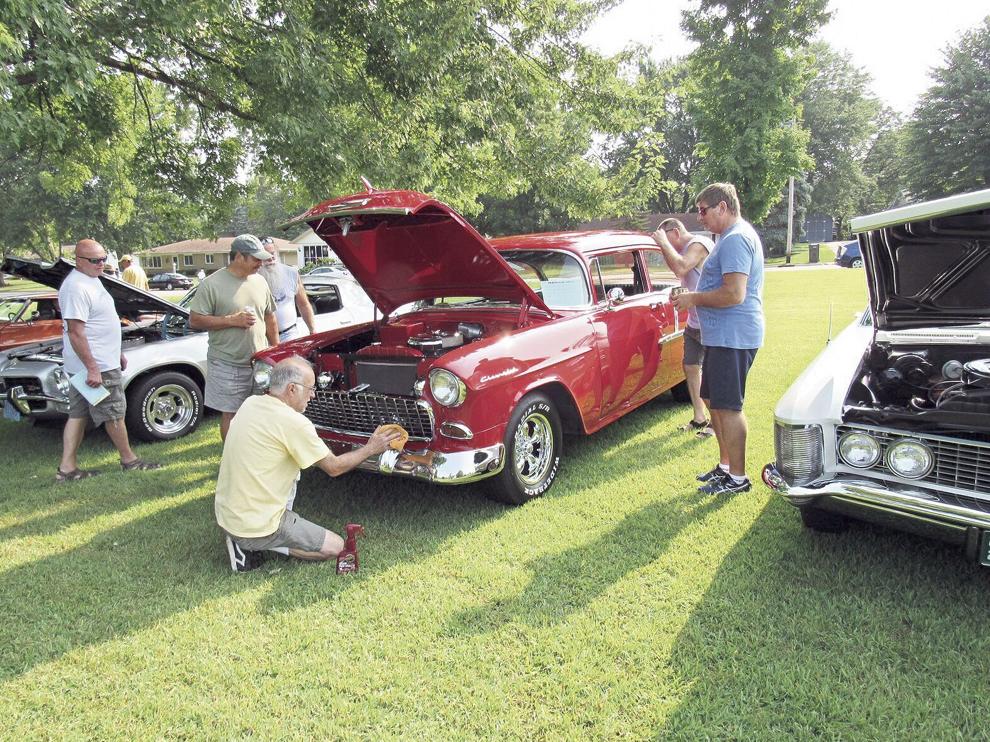 "There will be 26 participant-judged classes with three trophies in each class plus a Mayor's Choice Award," Ellison said.
Presentations of the vehicles will take place at 3 p.m. Spectators may attend free of charge.
Dash plaques for the first 300 entries will be given. Food and beverages will be provided on the grounds.
"There will also be music provided by Sizzlin' Sonny's Rockin' Roadshow, kids activities and vendors along the River Walk," Ellison said.
The Berlin Car Show typically brings in between 300 to 350 cars and is open to all types, makes and models of "show car quality" vehicles.
To show a car at the Street Cruzers Car Show in Berlin, email Street Cruzers Car Club President Brian Dudek at bmdudek@gmail.com.
Applications for registration also will be available on site Saturday, Aug. 13 and Sunday, Aug. 14 in the registration area.
"We encourage all local folks with an interest in cars to join the Street Cruzers Club and help us expand the hobby, provide local aid through the food drive and continue putting on one of the better central Wisconsin car shows," Ellison said.