When Ripon residents head to the polls Tuesday, Nov. 8, they will vote for a new state Assembly representative.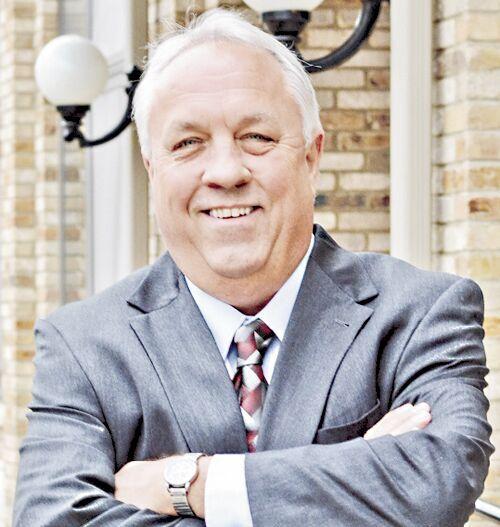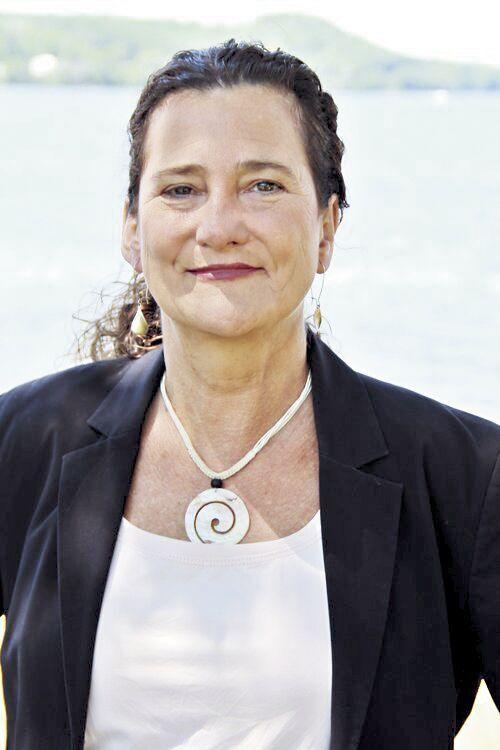 Ripon no longer will be represented by state Rep. Alex Dallman (R-Green Lake) as his 41st Assembly District was shifted in the most recent redistricting that was approved by the Wisconsin Supreme Court in April.
Instead, Ripon will be represented by either incumbent Republican state Rep. Jon Plumer or his Democratic challenger Theresa Valencia as part of the 42st Assembly District. Both candidates are Lodi residents.
The 42nd District comprises most of Columbia County, as well as northwest Dodge County and parts of western Fond du Lac County, northern Dane County, southern Marquette County, and southwest Green Lake County.
Plumer and Valencia recently took part in a candidate forum hosted by the Lodi Optimist Club at Lodi High School, with Plumer attending virtually. They were given two minutes for opening and closing statements, as well as took turns going first in answering questions from the audience, which was made up of community members and high school students.
Plumer, who has served the 42nd District since 2018, noted in his opening remarks that when he ran for office four years ago it was to help people and that hasn't changed. Prior to that, he served on his town and county boards.
"I love helping people," Plumer said. "Especially in the last two years, the constituent work has been extremely heavy with COVID and shutdowns, people losing their jobs, not being able to get through to DWD and getting unemployment. We literally helped hundreds of people facilitate connections to DWD so they can make their house payments and rent payments. … They're our constituents and that's our job is to be a resource for them. I really enjoy that part of the job."
The current state representative added that he also had six bills passed into law and signed by Gov. Tony Evers this session, including one unanimously in the Assembly, which was the Holocaust education bill that he worked on alongside Democrat Lisa Sueback. 
In addition, Plumer had two opioid-related bills signed into law. One created a statewide database and the other provided immediate funding from the opioid litigation settlements.
Meanwhile, Valencia stated during her opening remarks that she cares about those in small towns and rural Wisconsin and wants to "construct tax and spending policies that lift up working-class families, farmers, small businesses and veterans, rather than giving handouts to big corporations and tax breaks to the wealthiest few." 
She noted that she's a technical college teacher in the trades and a union member, and that she also has experience in local government as a county board supervisor. Valencia also believes "in government as a public service, not as a means to political power status or lobbyists money" and thinks "extreme partisanship is bad for us all."
"I intend to work respectfully across the partisan aisle to Madison to respond to the needs of all of my constituents …," Valencia said. "I love our nation's democracy, and I'm concerned about losing it as legislatures across the country, including in Wisconsin, gerrymandered voting districts and attempt to restrict voting access, which I will fight to protect and expand. 
"I also love all my amazing children and grandchildren … and I want them to grow up with at least as many rights and freedoms as I had. I will do everything I can to protect our eroding freedoms, including protecting reproductive rights, freedom to marry anyone we choose and freedom to access contraceptives." 
Here is where the candidates stand on issues such as redistricting, abortion and exceptions, guns in schools, school funding and school choice and much more: 
Q. What actions would you take to establish a nonpartisan redistricting process in Wisconsin?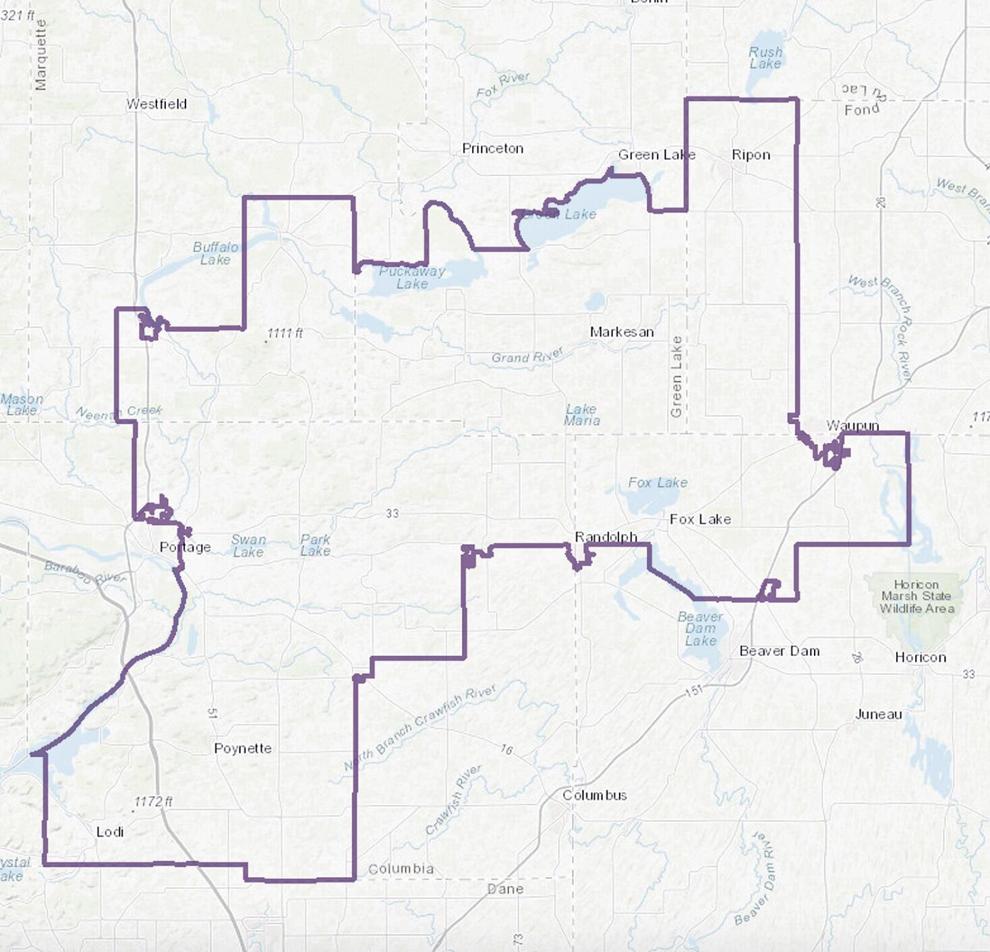 Valencia: First of all, you need to have the Legislature have the will to want to create that nonpartisan map committee, and I would definitely have that will. ... 
I think we need a free and fair democracy, and gerrymandered maps will never give us free and fair democracy. We will never be represented in our Legislature, when they know they're going to win every time and they know they do not have to follow anything that we actually want them to do. ... I have some areas on my map that are like little islands that I know that they drew them in there to make sure that a Democrat ... could never win in this space, but a Democrat can.
Plumer: Current state law requires that the Legislature redraw the district maps, both legislatively and Congress, every 10 years ... so 2022 was that year. 
We were charged with drawing new maps, which the governor vetoed. ... At the same time, the governor had put together the Fair Maps Commission with members that he hand picked, and I was actually quite hopeful to see what they would come up with because it was a Fair Maps Commission. ... When the Fair Maps Commission released their maps, they were so bad, so gerrymandered, that the Democrats in the Legislature wouldn't even introduce them on the floor, so we did. 
We introduced them the same day we introduced ours and 17 Democrats voted against them.
Q. Are you open to abortion exceptions for rape, incest or life of the mother?
Plumer: I will never apologize for protecting human life, but I am certainly open to exemptions. Here's the thing going into next session we'll find out: The Republican Party has ... members with all kinds of different opinions on the subject. We're going to have to talk about this in caucus and find out where we are as a caucus and what kind of legislation, if any, do we want to put forward.
Valencia: My Republican friends believe in small government, and many of them are confused at this Republican leadership manipulation of the Supreme Court appointees to overturn Roe v. Wade. ... That Supreme Court decision this June led directly to the government moving into our bedrooms and doctor's offices. 
The Dobbs decision removed their formerly held constitutional implied right to privacy that has been used to prevent states from prohibiting abortion. That same constitutional right has been used to prevent states from prohibiting same-sex marriage, interracial marriage and access to contraceptives. 
All of these freedoms, not just abortion, are now under threat. 
Furthermore, although Dobbs claimed to be returning the decision-making about abortions to the state, our Republican federal representatives are already planning a national abortion ban. 
And when Governor Evers called a special session for a referendum that would have allowed us, the people, to vote on women's choice, our Legislature gavelled in the special session and back out in 15 seconds. 
I've lived through this decision-making process. ... My own life would have been on the line. I had a miscarriage at 16 weeks; the baby's heart stopped beating and I needed to have a procedure called an "abortion." I am pro-life; I have five children. I also believe that a woman has a right to choose and that she has control over her own body, not the government.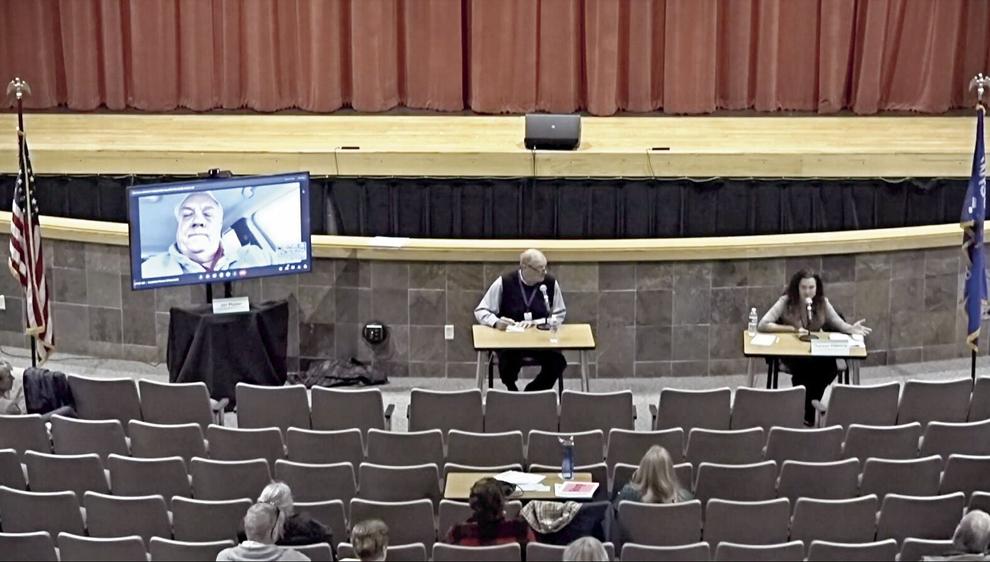 Q. Do you support 18-year-olds being able to conceal carry guns in school?
Plumer: I absolutely support 18-year-olds being able to concealed carry. They can vote. They can go off to war. They should be able to exercise their constitutional rights to concealed carry.
Valencia: No, I do not believe they should be able to carry a concealed weapon. They can't get an abortion and they can't drink beer, but they can have concealed carry.  ... Gun safety is one of my biggest fears, if something terrible or horrific happened to our children in school. Mr. Plumer didn't feel safe enough to come here, but we send our children here every day. 
Q. Should same-sex marriage be protected and how would you do so? 
Valencia: First of all, we need people in our Legislature who are willing to vote for this. There are many in there who do not believe in same-sex marriage. 
I 100% do believe in it. I would protect it in any way I could. I would fight hard. I'm a fighter; I never give up. I try very hard to do what's right on a daily basis. 
And any legislation that I could put forward that would protect that right, I would put forward and it would be right in there with women's health, the right to marry who you want, contraceptives and interracial marriage, which was also threatened by Dobbs.
Plumer: Same-sex marriage is currently legal in the United States and in the state of Wisconsin, so I'm not sure why this is an issue. ... If it's something that people feel strongly about, there's no question that the federal government could certainly, right now, codify that into federal law.
Q. There's been legislation introduced to reduce the threshold for disabled veterans and surviving spouses property tax credit from 100% disability to 70% disability. Do you support this?
Plumer: I support everything that's good for them. I don't know how we don't go out of our way to support our veterans that have gone off to protect our freedoms for this great country. ... I've been supportive of every single one of [the bills].
Valencia: "I know there's been bills brought forward that actually have not either been voted on or did not pass, and I don't understand how that can happen. I think we really need to support our veterans. We have too many homeless veterans. 
If 70% of the threshold of the poverty level helps relieve their income tax, why would we not do that? It doesn't make any sense. 
When you have so many homeless veterans, you need to get down to why we have homeless veterans, and if paying their property taxes is something that puts them on the streets, it should be a no-brainer that we would fund that. We should roll out the red carpet for our veterans and they should be given everything that this country has to offer. 
The wealthiest nation in the world should not be letting our veterans live on the streets, be hungry, be homeless and have such a high rate of suicide.
Q. What are you hearing the top-two issues are for us in our area for this election?
Valencia: One of the biggest issues last weekend when I was knocking that came up was IVF treatment, which is for infertility, and the fear that people have. 
One family has two children that were IVF babies and they didn't know what to do with the embryos that they have, so they're working out of state with other states to take those embryos because the current laws that we have make it very difficult to complete the in vitro fertilization process, especially if more than one egg is put into the mom. ...
Roe v. Wade definitely has come up a lot. Inflation has come up a lot. Our roads have come up a lot. ... I think those are kind of the top ones. People are, I know, kind of frustrated with the way things have been going and they would like to see some things different and I will bring that difference.
Plumer: Early next week, I should go over 4,000 doors for this election and I knock every door myself. ... I will tell you, without hesitation, the No. 1 issue coming up with these doors is the cost of living. The massive deficit spending in Washington is driving the average American working family over the cliff in gas prices, groceries. Everything we buy is outrageously going up. The CPI has spiked under Joe Biden the last two years, and people are struggling, especially the seniors. 
I can't tell you how many seniors I've stood on the front doorstep with talking to; they don't know if they can stay in their homes. That's not right. ... So that and crime are the two issues that are coming up at the doors with me. ... Gov. Evers needs to stop releasing convicted criminals, including child rapists, before their terms are up. The streets are not safe the way it is.
Q. What solutions would you pose to lower the cost of living?
Plumer: So much of it is driven by federal misspending. 
We did not need that last $1.9 trillion stimulus package that Biden passed right after he took office and that's really what drove the inflation up. The housing market is going to start to slow down; it has already. I think next year is going to be really tough. 
There isn't a lot the state can do. The one thing I think we should need to continue here in Wisconsin is lower our taxes. 
We've got a budget surplus, and we need to pass, in my estimation, another healthy tax cut for our taxpayers here in the state of Wisconsin. I'd also like to finally eliminate personal property taxes in Wisconsin. We've done a great job and that's why we have a surplus. And thank God we have a rainy day fund because, unfortunately, I think we're going to need it in the next couple of budgets.
Valencia: Inflation is a worldwide thing right now and it is not from the spending in our capital. 
If it was, the $1.9 trillion tax break that was given to the wealthiest by the federal government under the previous administration; they [Republicans] didn't seem to complain about that. 
The inflation that we have right now, primarily gas prices, OPEC says our prices are not high enough, so they've cut how much they are producing so our prices can go higher. Supply and demand isn't necessarily in play on that, when we have enough supply. They just won't put it out there. They have record profits and we need to have a windfall tax on them. We need to get some of that money back to us. 
All the other countries have a windfall tax, and we're basically subsidizing the other countries because they're getting all the money that we're paying. 
That $5 billion could go a long way, the surplus in Wisconsin, to help with inflation for middle- and lower-class people. 
Q. What would you do to increase voter participation?
Valencia: First of all, I'd put ballot boxes back. I would look at a lot of other states and a lot of other countries that have much higher participation than we do. 
I would like to have the maximum amount of participation. I don't know what the fear is. ...  The more people who vote, the more people who are invested in what we're doing in our democracy, the better our society will be. 
I have never figured out the million dollars that was wasted on this sham and fraud of our election. ... There is nothing going on that is so horrible that we need to reduce the amount of voting. 
We already have everybody has to register, everybody has proof of identification. We find almost no fraud ever every single election in Wisconsin, so whatever this made up thing is, it's just to keep more people from voting at the voting booth, which I don't understand. I really think we need to find ways and this should be 100% non-partisan. Both sides should want the maximum participation.
Plumer: I'd love to see 100% participation on voting day. ... I don't know anybody personally who wants to suppress voting. 
The conversation isn't about suppression. It's about legal votes. 
There were issues in the last election. Is Joe Biden the president? Yes, Joe Biden is the president. But there were issues in the last election that are questionable at best and maybe illegal. 
You look at Democracy in the Park, where they set up with duffel bags in 206 city parks in Madison and collected ballots, that's not legal. And it was funded by out-of-state money. Why are we accepting out-of-state money to run our elections? That's not necessary and I don't know it's legal and it certainly shouldn't be. 
I don't know anybody personally that wants to suppress the votes. I love voter ID. I'm glad to hear that Theresa's in favor of it. I know a lot of people weren't, but it sounds like the Democrats are coming around on that, too. 
Q. What would you do to improve the availability and accessibility of health-care in rural Wisconsin?
Plumer: That's a great question ... because the 42nd District is a very rural district. As the previous chair of the substance abuse committee, the obstacles to all healthcare, but in that case, in the substance treatment, became glaring, including transportation and housing. We're pretty fortunate here in Wisconsin; we have excellent healthcare. ... I know there are pockets up in northern Wisconsin that are an issue, but we've been very supportive of the health-care industry here in Wisconsin in the Republican caucus.
Valencia: Healthcare in Columbia County, I know some of it is going to be cut in the county budget coming up for Health and Human Services. Columbia County is the biggest one in the assembly district. We have one primary care physician for every 2,200 residents, which is about half the national average. Dental care is even worse. We do not have hardly any mental health services. It can take months and months. 
My niece's mother committed suicide and it took five months for her to get in to see a pediatric counselor. It was horrific. 
Our healthcare is not doing well. And it's getting worse. The Medicaid expansion, I would love to hear an explanation of why we cannot take my tax dollars that I paid in, that the federal government wants to give to our state ... to help with these services? 
It could help with the opioid problem. It could help with mental health issues. It could help with our veterans. There's so many things that it could help with and it's our money ... and the current Legislature has been turning it away for years. 
Q. There has been moves in states to restrict irreversible transgender reassignment surgery for minors. What is your view on that?
Plumer: I've never had to go through that and I'm sure it's a very uncomfortable place to be in your life, but I think at that age, to have something that's basically irreversible, I hope somebody is counseling these young people. 
It's tough to be youth right now anyway, coming out of COVID. 
We run a karate school; we deal with children all the time. I have never seen this level of anxiety in our youth, ever. They are suffering ... and we're doing everything we can at our karate school to help them navigate life, but it's a tough time to be a teenager.
Valencia: This is a tough one and I agree with Jon on many of the things that he said on this one. It is a tough time to be youth; I agree with that completely. 
It would be an even tougher time to want the surgery and not be able to get it. I think we need to always protect our children to make sure that they're in a safe environment and that they are getting counseling or mental health services that they need, which is not happening in Wisconsin. ... 
I think it should be between the family and their doctor. Again, keep the government out of people's personal lives and let them make these decisions that they need to make with the people that they need to make them with. Q. How do you feel about how our public schools are funded and how we can improve that?
Valencia: I believe in public education 100%. I have a public education, all five of my children and my bonus child back there, he also is getting public education. My daughter is a first-grade teacher in Rio. I strongly believe in public education and anything that erodes that public education I am completely against. 
The vouchers and the voucher schools, I have always been 100% against. I do not want my tax dollars going anywhere except into public education. If someone wants to send their child to a private school ... I have nothing against it. You just have to pay for it. I don't want to pay for it. 
It only takes money from our public schools and that has been part of the largest shortfall that we've been having within our public schools. ... And I know the Legislature passed to increase that voucher system by an immense amount, but thank goodness it was vetoed by Gov. Evers. 
Plumer: The 2009-10 biennial budget, Jim Doyle slashed public education spending during the downturn in the economy; that's when the cuts were first made. 
And the subsequent administration was plagued with playing catch up for the next eight years. 
For the last four years, all I've heard from educators is we need to get back to 2/3 funding and I totally agree with that, which we did this budget. We were able to finally get back to where we were. 
We spent a record amount of money on public education, which I also believe in. I have two daughters who are teachers. 
My concerns are that during COVID with the parents who wanted their kids in school, or they didn't want them to be wearing masks, were basically told to just sit down and be quiet by too many school boards in the state. 
I've had parents come to me who are in favor of universal school choice ... which I've never heard that from the average parent before. They've got some damage control to take care of. 
I'm a big fan of school choice the way it is because I've had some of these students in my office from the Milwaukee area who are in tears that they're the first kids to graduate from high school and go to college in their families.
Editor's note: Responses were edited for clarity and space constraints. To listen to full responses, watch the video below.