Prior to the Olympics, Kenton Barber described covering the event as "one of those bucket-list jobs."
The 2013 Ripon High School graduate was able to check that off as he returned last week Monday from three weeks in Tokyo, where he operated the Steadicam — which is a brand of camera stabilizer mounts for motion pictures — on the NBC Daytime show during the Olympics.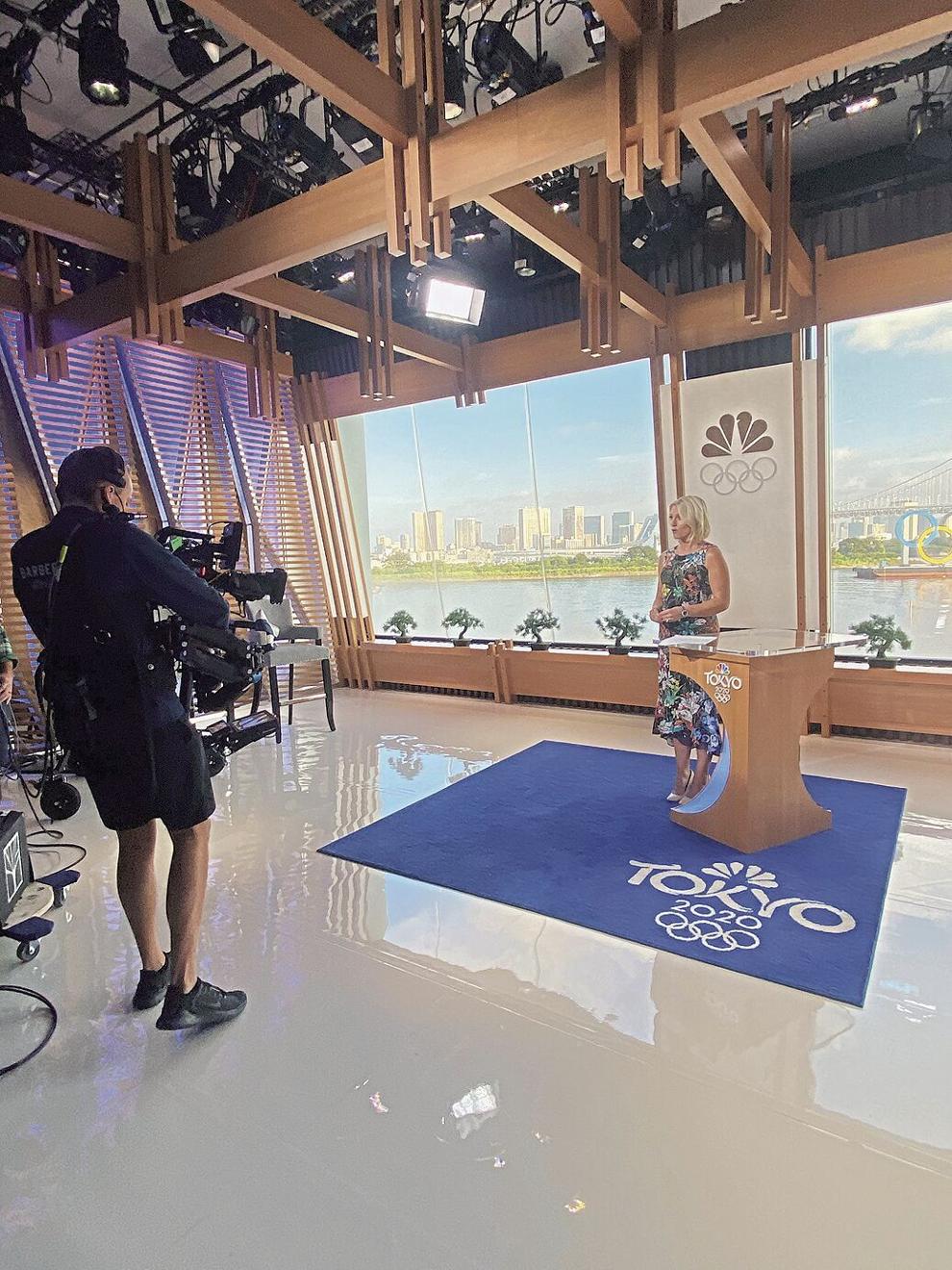 Being a part of that show, which came on after the "Today Show" and signed off before the local evening news, was the highlight of the trip for Barber as he grew up watching it as a kid.
"I cannot describe how cool it was to be part of such a big show," the Ripon native said.
While the experience was a dream come true for Barber, it wasn't without its challenges.
One of the main obstacles he faced was trying to adjust to the schedule and the time difference between the United States and Japan.
"We were on the air during the daytime in the United States," Barber said. "Initially that sounds easy. You'd think I wouldn't have to change my schedule, but unfortunately the 14-hour flight to Japan made that much more difficult than I had anticipated and messed up my sleeping schedule."
He "woke up in the evening when it was light out and went to bed in the morning when it was light out."
"As much as you want to tell yourself that it's easy staying on a USA time zone schedule, it's not," he said. "As soon as your body sees that it's nighttime out, it wants to produce melatonin and go to sleep. I don't think I even got used to waking up at 8 p.m."
As a result, most of the time the show was on air in the United States it was dark in Japan, Barber noted.
Another obstacle the Ripon native faced was dealing with COVID-19 protocols that were in place.
Prior to entering Japan, Barber had to take two of what he described as "timely COVID tests" and produce negative results. Upon landing, he had to show "countless people" documentation that he tested negative. In addition, he had to take a test at the airport and spend three hours just getting cleared.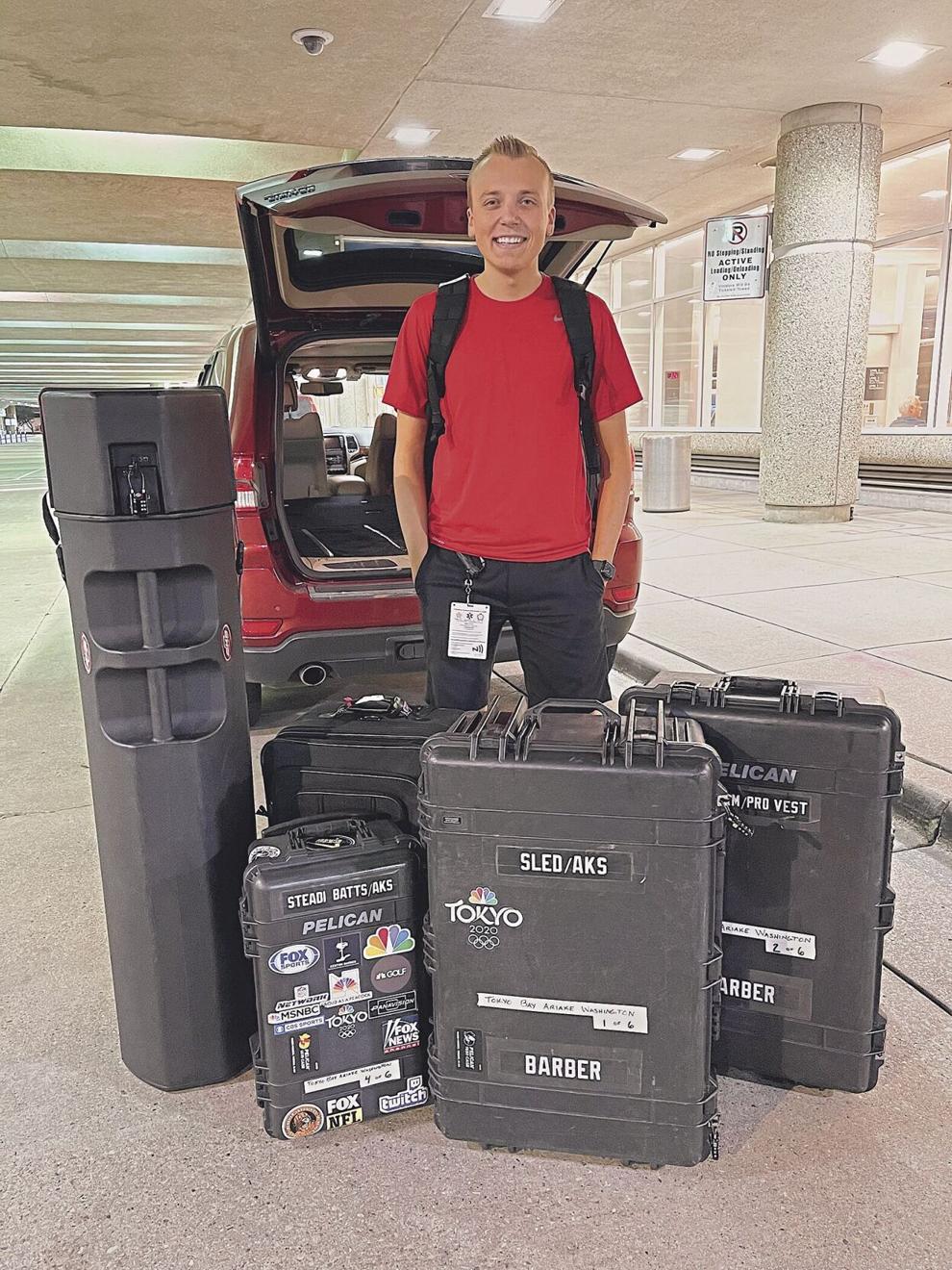 Once he left the airport, Barber had to take a COVID test once a day for three days and then also on days 10 and 14. On the 14th day, he finally was cleared from a "soft quarantine," which limited him to only being in his hotel room and approved Olympic venues such as the studios he worked in.
The Ripon native also was required to do daily reporting of his temperature and symptoms (if he had any). Contract tracing and data sharing of his location also was required. Upon reentry into the United States, Barber had to take a COVID test that required him to be on a FaceTime call with a proctor for proof.
Not only were the COVID tests inconvenient, but the pandemic prevented Barber from taking in more events than he would have if he had not been in a soft quarantine. It also limited his sightseeing and kept him from enjoying the food experience that Tokyo offers.
"I may have also had time to step out into the city early on in my schedule, because I didn't really have time once we started our shows," Barber said.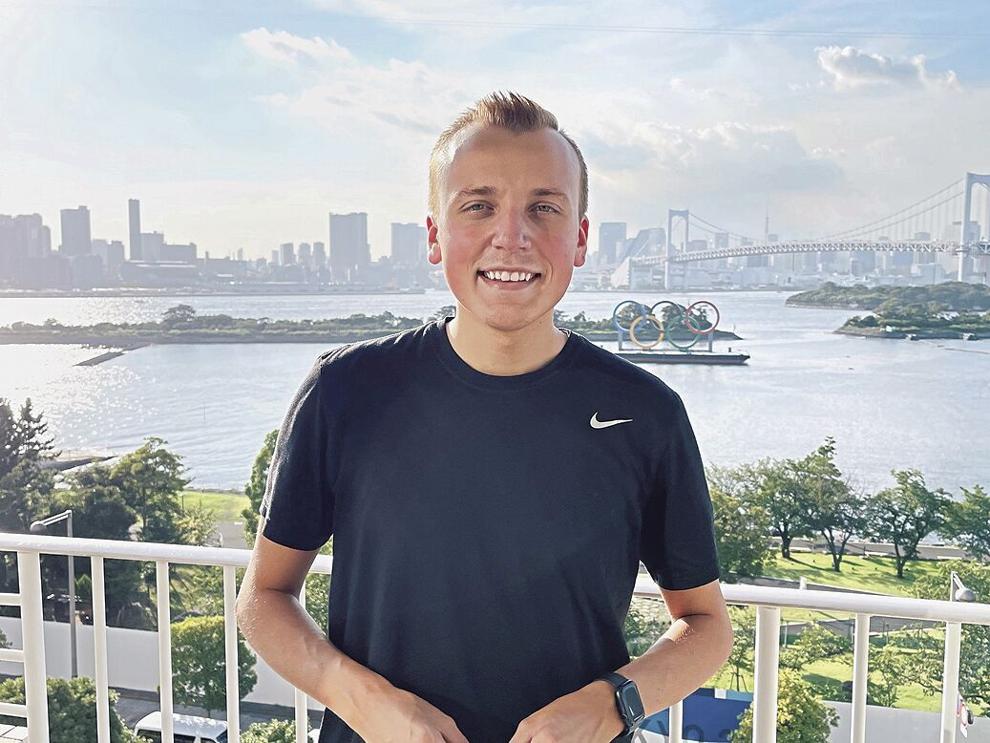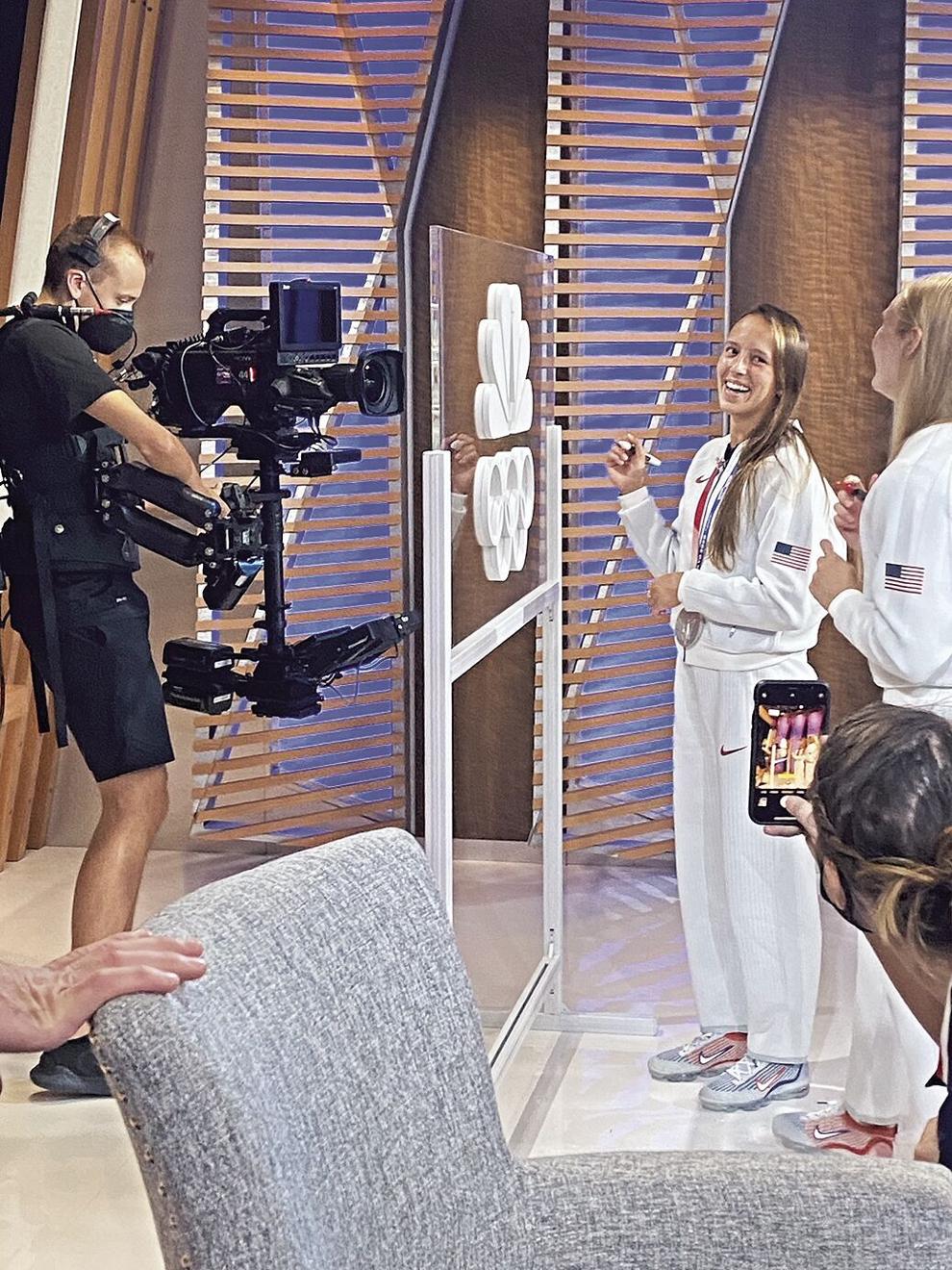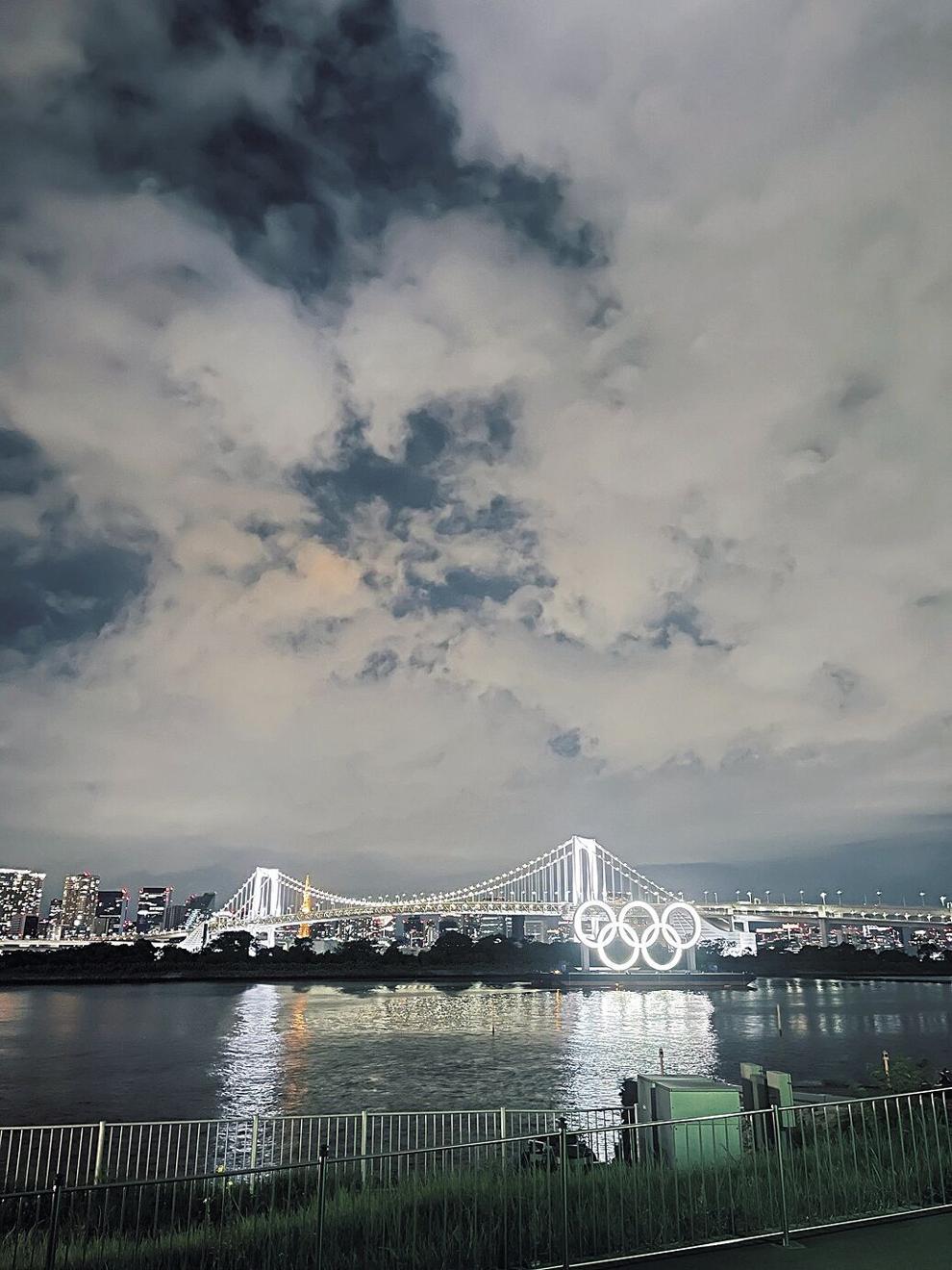 He added a few guys from his crew went out, but he couldn't justify losing the rest he needed to operate the Steadicam.
"If my job wasn't so physically demanding I probably would have headed out to see more things, but I knew my body needed rest in order to go on air for the amount of hours that we needed to make TV," Barber said.
While the Ripon native wasn't able to fully enjoy what Japan had to offer, he was impressed with the friendliness of the host country.
"The people of Japan could not have been more friendly or more inviting," Barber said. "I think if you asked anybody who worked the Olympics, they would say that the people of Japan were extremely welcoming."
Another memorable part of the trip for him was how clean Japan was. He noted that no matter where you looked, everything was clean and the roads were spotless. Barber was primarily in the area of the city where most of the Olympic events occurred, but of the areas he saw everything was clean.
He also was able to attend a few events, which included seeing Simone Biles compete and the U.S. men's basketball team beat France for the gold medal.
While the events may not have been open to the general public due to the pandemic, other athletes and members of the media were in attendance and between those two groups of people, there was a fair amount of cheering, the Ripon native added.
He said one would think having no spectators would be weird or throw off the athletes, but after watching a few events it wasn't that bad.
"Sure, it would have been nice to hear the roar of the crowd," Barber said. "But even without fans, Olympic records were broken, and even world records were broken."
While the pandemic put a damper on the Ripon native's Olympic experience, it did not spoil it.
"My experience working an event of this magnitude was absolutely amazing," Barber said. "I couldn't have asked for a better time or better people to work with while I was over there. At the end of the day, when the credits rolled, I was very happy with the work we put out and the job that we did."
He hopes to cover many more Olympics in the future.
The Ripon native said it's a special event to be part of that it's hard to find anybody who would say "no" to the opportunity.