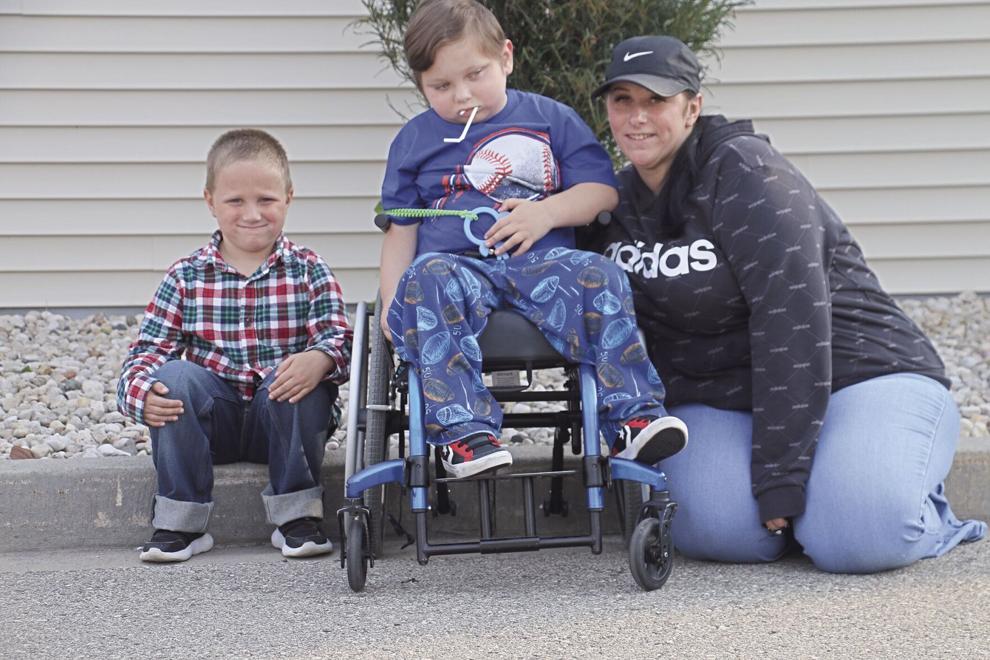 Five-year-old Ripon resident Kameron Harley was born with a rare medical condition that caused him to have hundreds of seizures a day.
After living with the condition, Kameron recently underwent a procedure at the Mayo Clinic, which has left him seizure free, but with limited mobility on his right side.
However, the journey to this point was long and full of heartache, and there's still a long road to recovery ahead.
For years, Kameron's mother, Emily, worked tirelessly to find a way to end her son's seizures and increase his standard of living.
She said Kameron was born at 20 weeks gestation, or about three months early, and spent a significant amount of time in the newborn intensive care unit (NICU).
As part of the NICU procedure, doctors performed an MRI on his brain because many preterm babies suffer from complications.
The MRI found a tumor in his fourth ventricle, right next to his brainstem, Emily noted.
"Because it was so close to his brainstem, you couldn't tell if it was infiltrated with the actual brainstem itself," she said.
Removing tumors that have infiltrated the brainstem can cause a loss of physical function, leaving the patient in a vegetative state, Emily explained.
Soon after leaving the hospital, she noticed Kameron's seizures.
For the first two years of Kameron's life, he saw a variety of different specialists and underwent diagnostic tests at Froedtert & the Medical College of Wisconsin to determine the cause of his seizures.
After all of those tests, doctors still couldn't provide a concrete diagnosis.
"At that point, he was having seizures literally every two to five minutes, so he was having hundreds of seizures a day," Emily said. "You couldn't get through 10 minutes of talking to a consultation without seeing the seizures."
Then, Emily took Kameron to the Mayo Clinic in Rochester, Minn.,where doctors discovered that the seizures were caused by epilepsy.
Typically, tumors in the fourth ventricle, next to his brainstem don't cause epilepsy, Emily noted.
"We knew this tumor was there, it wasn't growing, his ventricles were not obstructed and there was no cranial pressure," she said. "It wasn't causing any emergent need to intervene and take it out."
Multiple tumor boards, composed of specialists, looked at Kameron's case and couldn't correlate his seizures to the tumor.
"They just didn't think that frontal epilepsy came from fourth ventricle tumors [because] it's not a typical presentation," Emily said.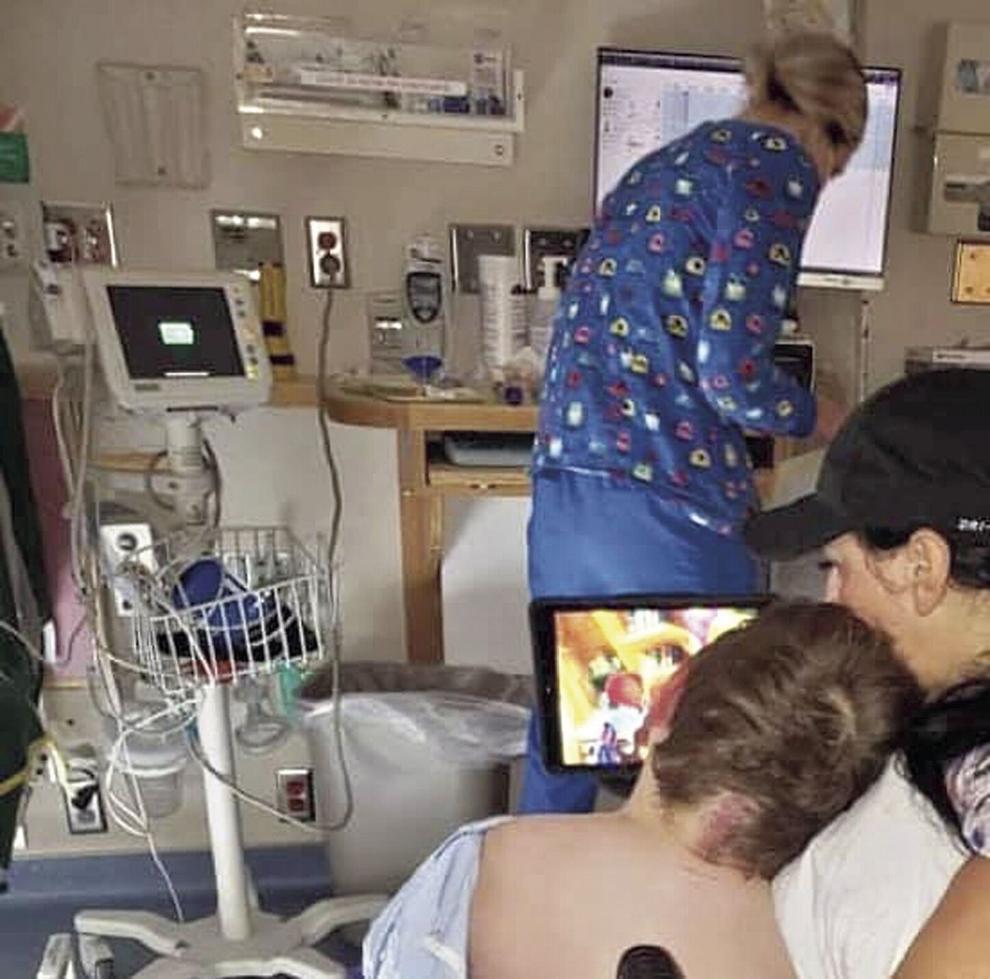 Then, a neurologist found 30 cases from around the world, dating back to 1970, where epilepsy was caused by either a tumor or lesion in the fourth ventricle and near the brainstem, Emily noted. Of those 30 cases, 20 were similar to Kameron's.
Even so, doctors still weren't 100% on board with removing the tumor because it likely would cause complications and they weren't sure that Kameron's epilepsy was caused by the tumor.
"Your brainstem is where all your function of life is: Walking, balance, equilibrium and swallowing," Emily said. "Knowing that, it wasn't an area of the brain that they wanted to go into unless you absolutely have to."
Kameron's neurologist suggested Emily get a second opinion, so she reviewed medical journals to compare those 20 cases to her son's.
In all 20 cases, removing the tumor stopped the seizure, but it did cause complications.
After finding the cases "strikingly similar" to Kameron, Emily and the neurologist spoke to a neurosurgeon, who agreed to remove the tumor.
"Going from 200 seizures a day to no seizures a day, to me, that was a better quality of life," Emily said. "That's why I decided to take that risk and go forward with the operation, knowing there would be some complications."
Road to recovery
The surgery was successful in ending Kameron's seizures, but there were complications.
Before the surgery, Kameron could walk on his own, he could self-feed, turn his iPad on and play with toys.
Now, Kameron has low muscle tone on the right side of his body, his right-side peripheral vision is impaired, he's not able to walk around and he struggles with coordination.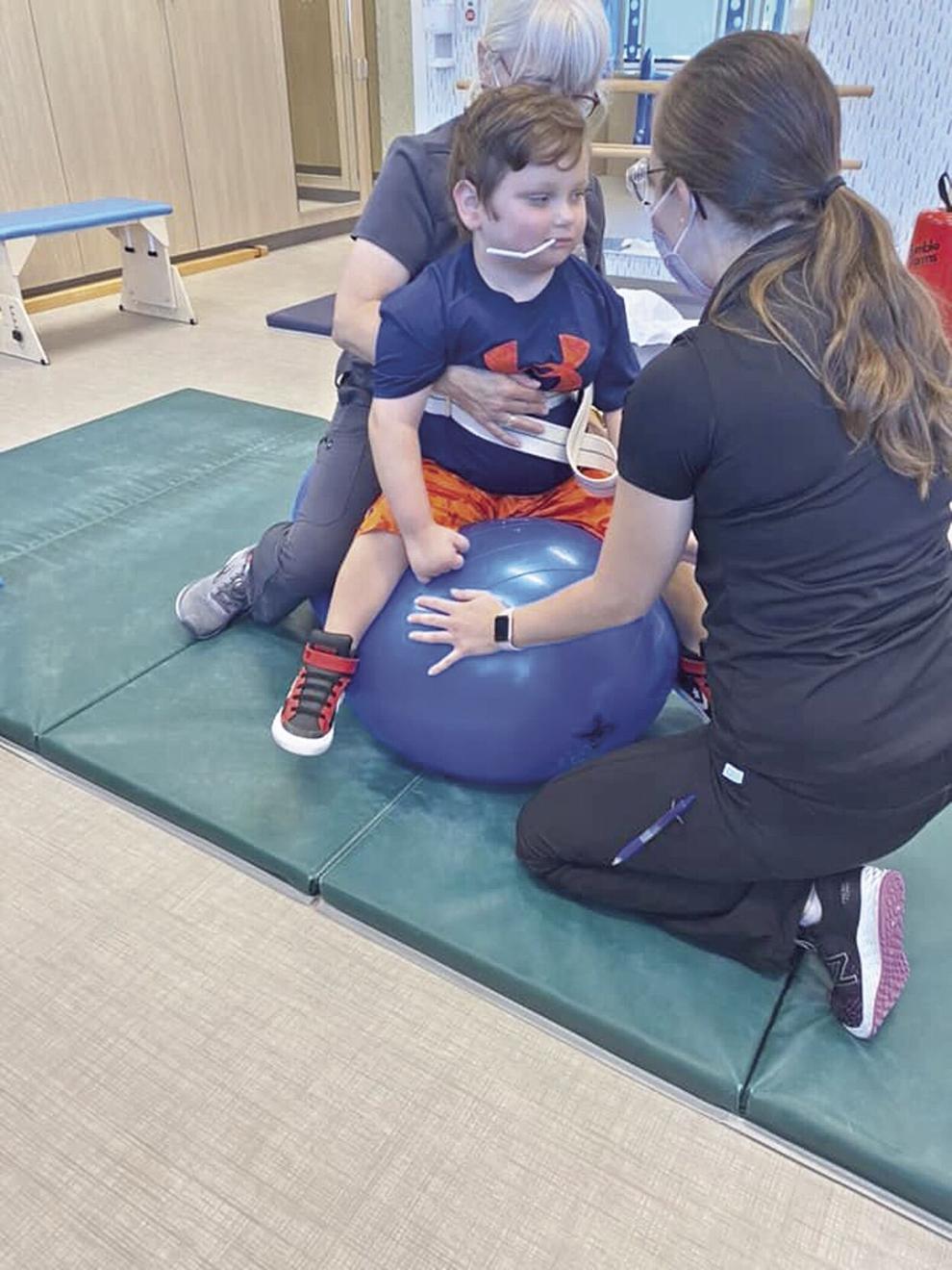 "We knew that going in; he's in therapy, and we got him the equipment he needs to go from right-side dominant to left-side dominant," Emily said. "He's also trying to learn how to compensate for his limited mobility and learning how to only do things with that one side, with continuous therapy programs to work and strengthen that right side.
"He's pretty young, so we're just going to try to get him back where he was, and then go forward from there."
Despite the complications, Kameron is seizure free.
Before the surgery, Kameron could only sleep 30 minutes at a time because he would wake up having seizures throughout the night, Emily noted.
It also was difficult for Kameron to do anything because everything would get interrupted by seizures.
"His brain was getting interrupted continuously and it was so hard for him to make developmental gains," Emily said.
In addition, Kameron also seems happier and now is able to fully express his emotions.
Emily explained that his tumors were connected to emotions, so anytime he got excited or sad, he would have a seizure.
"He was pretty void of a lot of emotion," Emily explained. "But in the hospital, after the surgery, he started smiling and giggling and showing emotion where he couldn't before."
Emotional toll
Emily said Kameron's seizures caused emotional stress for the family. She's a single mother and has had to go through much of the process by herself.
"There's a lot of logistics when you have a special needs child," Emily said. "You're not just dealing with your child having all of these health problems, you're getting denied by insurance and trying to get grants and just constantly trying to be that advocate for your child to get the things they need in order to have basic human rights."
Beyond impacting Emily, Kameron's condition also took a toll on his 5-year-old brother Kaleb.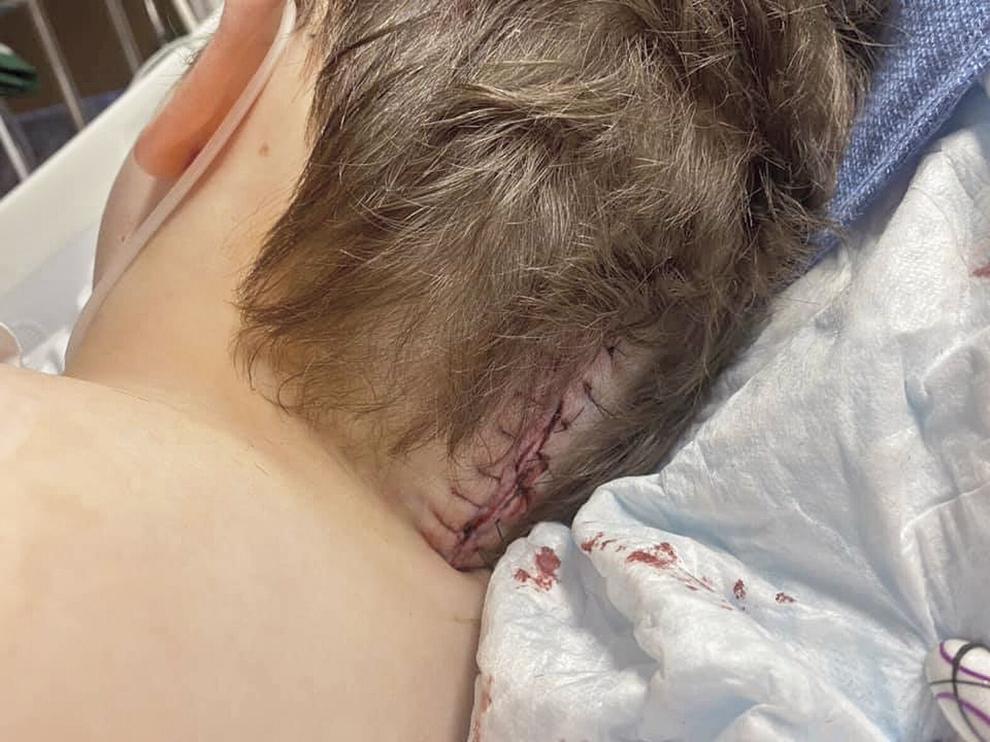 "It was really hard for his brother; to sit there and watch someone have a seizure is very traumatic. It was like you're constantly going through that cycle of trauma," Emily said. "The anxiety and feeling of 'there's nothing you can do,' is just awful.
"His brother is 5 and he doesn't understand. It was hard for me to deal with, and I'm an adult, but he's just a child and it's happening to his twin brother."
After all that darkness, there's finally a light at the end of the tunnel.
"Before, we just knew that he had so many barriers and he was only going to get so far," Emily said. "But now, the possibilities are so endless for how he is going to be when he gets older because he's not going to have all of those barriers. He's still going to have barriers, he still has health questions, but there's so much potential for so much growth."
The family is hosting a brat fry fundraiser for Kameron at Webster's Marketplace Sunday, Oct. 24 from 10 a.m. to 2 p.m.