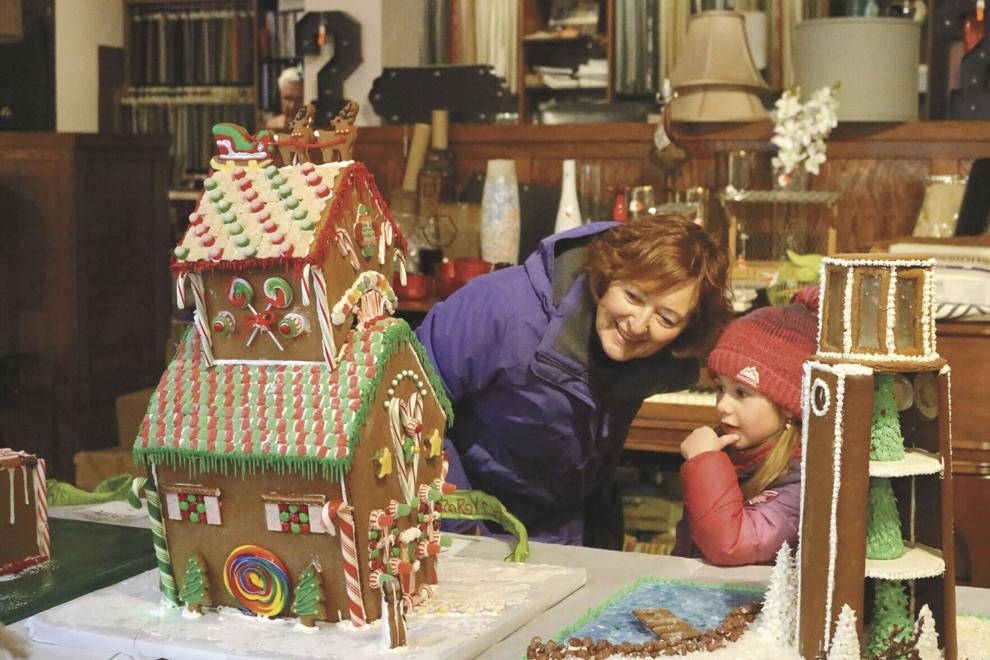 The aroma of holiday spices, candy canes, sugar gumdrops, and gingerbread will soon swirl through the air in historic downtown Ripon during the Dickens of a Christmas Gingerbread House Contest.
The contest is part of Ripon's 31st-annual Dickens of a Christmas celebration, which takes place Dec. 3 to 5.
The planning committee is looking for bakers to create gingerbread creations for this event. Two categories are offered: children 14 and under; and an adult/family category.
Parents are welcome to guide their children who enter the children's category, but they are asked to leave the creativity and most of the construction up to their kids.
Two prizes will be awarded in the adult/family category with first place receiving a $150 cash prize. The children's winner will be awarded $50. Entries along with a $10 entry fee must be delivered to Farrell's Fine Furnishings, located at 214 Watson St., in downtown Ripon, by Thursday, Dec. 2 at 6 p.m.
The public may vote for their favorite piece beginning Friday, Dec. 3 from 5:30 to 8:30 p.m. during the Dickens Holiday Parade. The gingerbread houses will remain on display at Farrell's throughout the Dickens weekend.
This year's Dickens festival will showcase a variety of holiday activities throughout the community, such as Holiday Parade on Friday evening and more. The highlight of the weekend is the Dickens Living Windows event, which features numerous storefronts decorated with live characters portraying classic Christmas-themed scenes. The Living Windows are on display Saturday, Dec. 4 from 5:30 to 7:30 p.m.
For additional information on the gingerbread house contest, call Troy Farrell at 920-748-6370.
For information about Dickens of a Christmas weekend, visit www.ripon-wi.com or call the Ripon Area Chamber of Commerce at 920-748-6764.