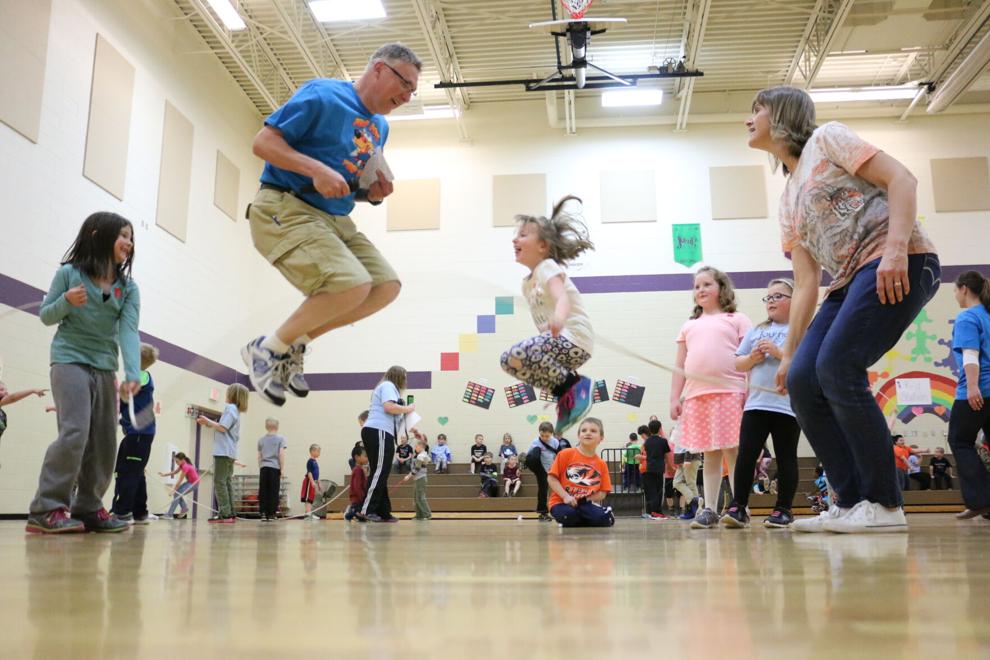 After 37 years of teaching physical education, 31 of which were spent in the Ripon Area School District (RASD), Barlow Park/Journey Elementary School Physical Education teacher Dale Nehls is preparing to call it a career.
He is the only long-time teacher at RASD who will retire at the end of the year, but is joined by several other staff members. 
Among them are Barlow Park/Journey Administrative Assistant Dee Schmidtke (32 years), Ripon High School Principal Randy Hatlen (16 years), Ripon High School Student Support Shelly Kemnitz (23 years), Ripon High School Administrative Assistant Sue O'Brien (23.5 years), Barlow Park/Journey Lead Custodian Dennis Jahns (23.5 years) and Murray Park/Quest Clerical Support Lori Cluppert (32.5 years).
Barlow Park/Journey Principal Tanya Sanderfoot noted during May's School Board meeting honoring the retirees that those who have had Nehls as a teacher know how passionate he is about personal fitness.
"His dynamic personality and engaging lessons have helped many students grasp the concepts of health and personal fitness," she said. "He has helped us break records for Jump Rope for Hearts, and has worked tirelessly to create his famous heart-and-lung obstacle course. He has written grants to give kids access to an outdoor track and yoga mats for every student. The kids soak up his learning targets and are able to apply them to their own lives."
Sanderfoot added what she will miss most about Nehls is that "he's the ultimate hype guy. He is the integral piece to the whole show. The impacts Dale has had on so many Ripon residents is incomparable."
The Commonwealth caught up with Nehls to reflect on his 37-year teaching career and 31 years spent at Ripon.
Here is the conversation:
Q. Why did you choose to get into teaching and where was your first job?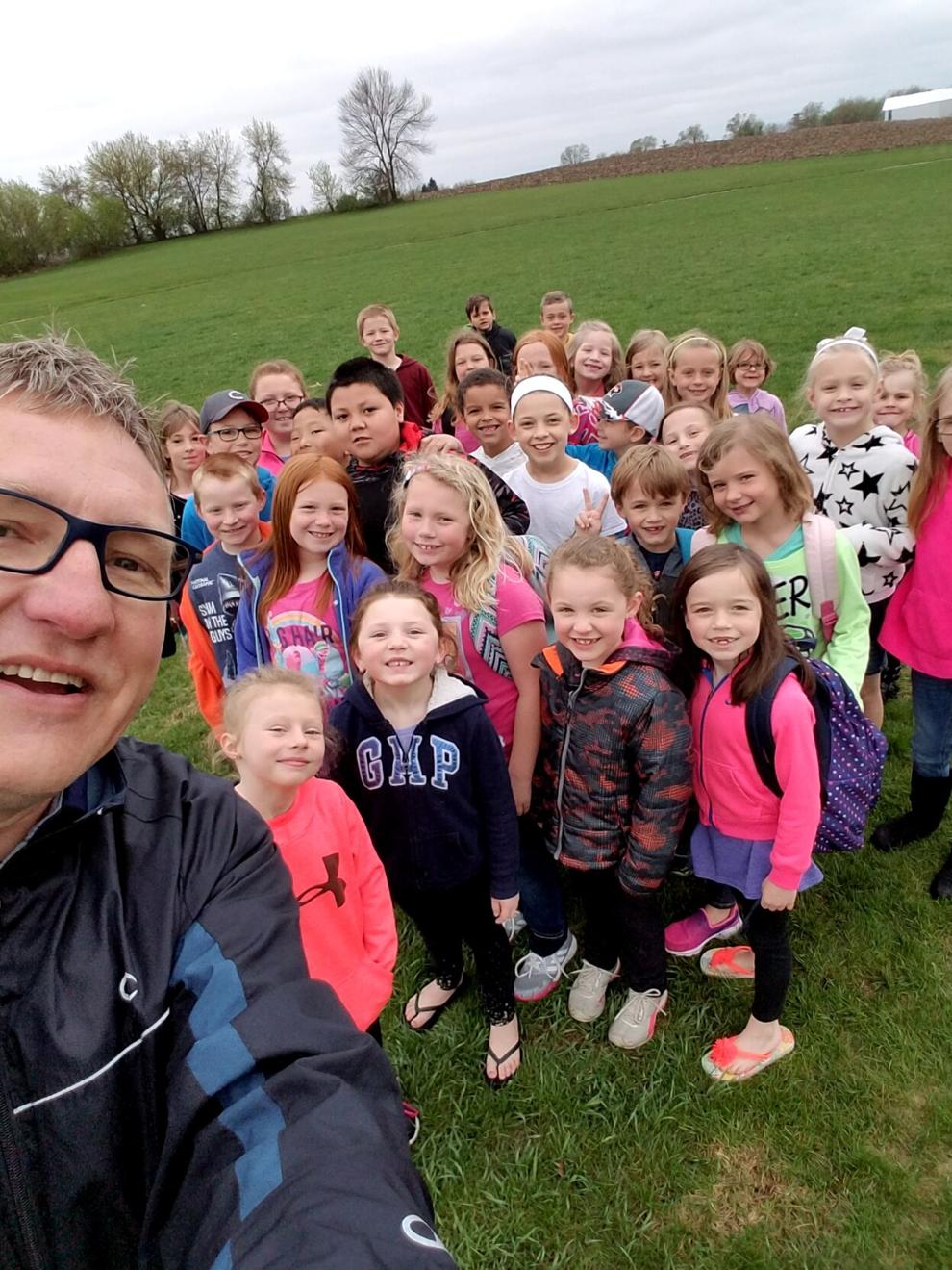 A. I was a teacher's aide for my high school physical education teacher my senior year. He let me do some teaching to the junior high school students and I thought it was kind of cool (I think he just wanted a break so he made me teach — ha!). I also worked with young kids as the supervisor of the Little League program in my hometown, which I enjoyed immensely. 
My first job came after I did an internship at St. John's Military Academy in Delafield, Wis., which included 7th- grade through 12th-grade students. I accepted a full-time position at St. John's after I graduated.
Q. What brought you to Ripon and could you ever have imagined being here for 31 years? 
A. I was always hoping to get into the public school system. After St. John's made some program changes by eliminating Phy. Ed., I saw an opening in Ripon and I thought that would be a great place to teach. I drove to Ripon one day to apply in-person, met Dr. Myra Misles-Krhin (after the great Marlys Whitney gave me directions) and the rest is history.
Q. Why did you choose to teach elementary school physical education specifically? 
A. Honestly, I always thought I would teach at the high school level. However, I did not have a position at the time and I wanted to continue my teaching career. Ripon had an opening and it just happened to be at the elementary level, so I thought I would give it a try. Little did I know that this was the level I was supposed to be at for the rest of my teaching career.
Q. How has your job and the school/district evolved over the years? 
A. I have always believed in the importance of movement and teaching fitness for the sake of being physically healthy. As time went on, I started to learn and understand how movement and being active is so important at this young age for developing the brain, as well as the body (examples: eye-tracking activities which help with reading, specific activities that work both sides of the brain and the list goes on). With that said, I started to emphasize and concentrate more on the development of the brain through movement activities. 
Q. What has been most rewarding for you during your time as a physical education teacher? 
A. I love seeing all the progress the children make — from the social-emotional growth to the gross motor progress to the cognitive learning. Growth in students!
Q. What has been the most challenging part of your time as a physical education teacher? 
A. Coming to Ripon with a high school teaching mentality. At the start of my K-2 career, I had to make the adjustment to our littlest learners, which includes simplifying everything, understanding that they need very detailed step-by-step instruction, understanding that they need to be taught how to share and all the other social-emotional skills. And also COVID!
Q. You've done a lot of programs, which include the Heart Healthy Obstacle Course, as well as a fundraiser for the American Health Association. What did you enjoy about bringing programs like that to the elementary-aged kids over the years?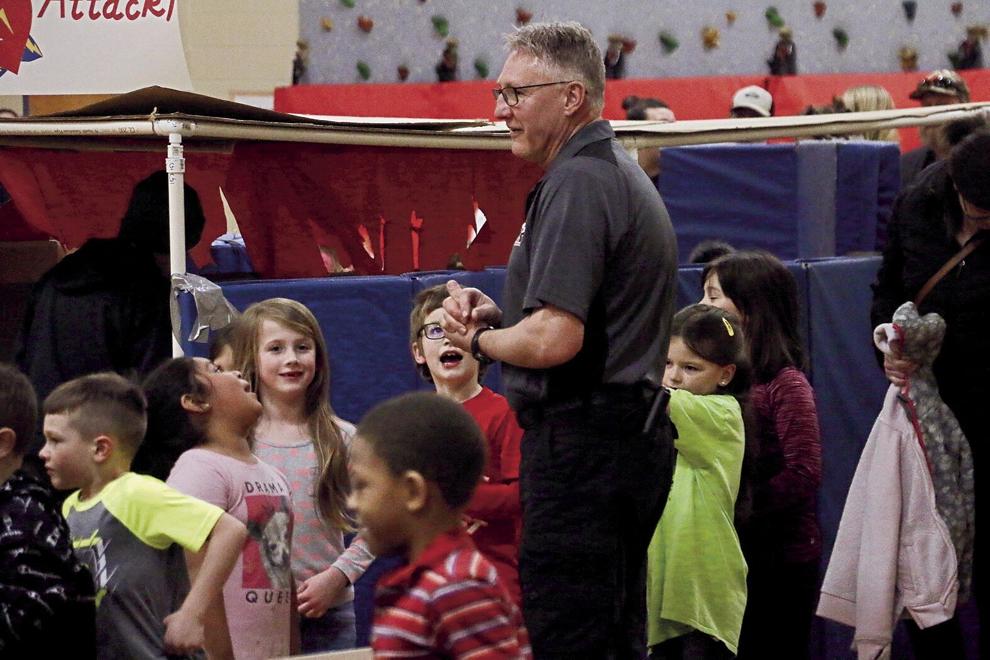 A. I have enjoyed seeing families "coming together" to these programs. This was an opportunity to demonstrate what the Ripon children are doing in K-2 Phy. Ed. class, which in turn brought community support to the program and support to our schools.
Q. Do you have a favorite memory from your time with Barlow Park/RASD?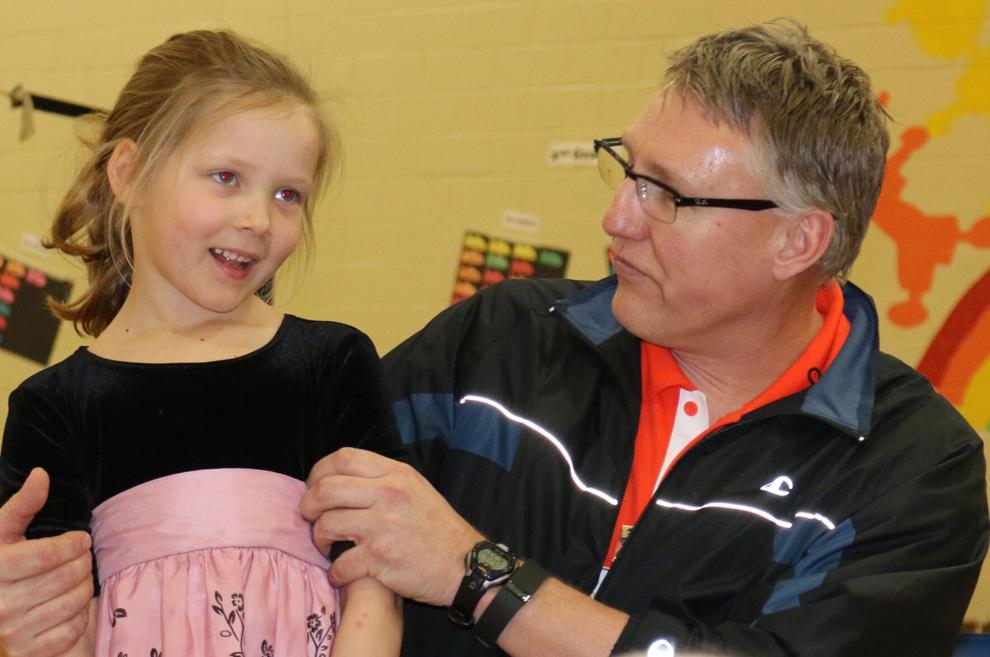 A. I have had so many positive memories from my years at Ripon it's hard to pick just one. The birthday bear hugs that the students seem to remember many years after leaving Barlow/Journey. Seeing the "light bulb" go on when the students finally understand a concept or they can finally get across the horizontal ladder without falling or ringing the cowbell on top of the cargo net. I also have to mention all the connections with the school community, especially with the students.
Q. What are your hobbies outside of teaching? 
A. My hobbies include: hunting, fishing, camping, umping baseball, officiating basketball, golfing and many more.
Q. Why is now the right time to retire?
A. In all honesty, this was a very hard decision. I have always wanted to make sure that I wouldn't overstay my welcome. My desire has always been to retire knowing that my last years along with my last days were still very productive and still being an effective teacher. In other words, wanting to retire on a high note and I hope I'm doing this.
Q. What are your plans for retirement? 
A. My plans for retirement are working some (maybe helping out by substitute teaching), along with hoping to spend more time on the water, more time in the woods, visit some Major League Baseball parks, and maybe taking some road trips to wherever my own kids might be. 
Q. Do you have any final thoughts?
A.  I have been very blessed to have worked all but five years of my career in Ripon at the grade level that best suited me. It truly has been a very enjoyable and very rewarding career. I am so grateful to end my career working with such an incredible principal who puts children first and supports her staff. I could not have asked for any better. Thank you, Tanya Sanderfoot, for being so incredible! 
Lastly, I'd like to thank the Ripon School District, including the School Board, administrative staff, a great BP/J school staff and the Ripon community for allowing me to teach our littlest learners. So... thank you to all!