Does Ripon have a lack of new, affordable housing units? Does the local housing market have room to accommodate new homes? And where should new homes be located in the city?
Those questions and more will be answered by a comprehensive study completed by the consulting firm Vierbicher Associates, Inc.
That's after the Ripon Common Council last week Monday unanimously voted to accept a proposal from Vierbicher to conduct a housing study with the stipulation that the city will not spend more than $10,000.
The study aims to give the city a better understanding of how to address its housing challenges, while also giving developers evidence that Ripon has a need for new housing.
"The biggest challenge I see in the community right now, over everything, is a lack of new housing," City Administrator Adam Sonntag said in June.
Prior to the vote, the city received proposals from Moegenburg Research, Inc and Vierbicher to complete a housing market analysis and needs assessment for the city of Ripon.
According to Vierbicher's proposal, the study will assess existing housing supply, identify issues and gaps related to housing, establish a demographic profile of the community and project current and future demand for housing using available data related to housing within the city.
Vierbicher plans to hold two focus groups with individuals impacted by the housing market, provide cost estimates for housing improvements and perform services related to implementation.
The proposal said the cost to the city would be $7,500 and estimated that the study would be completed by March 2022.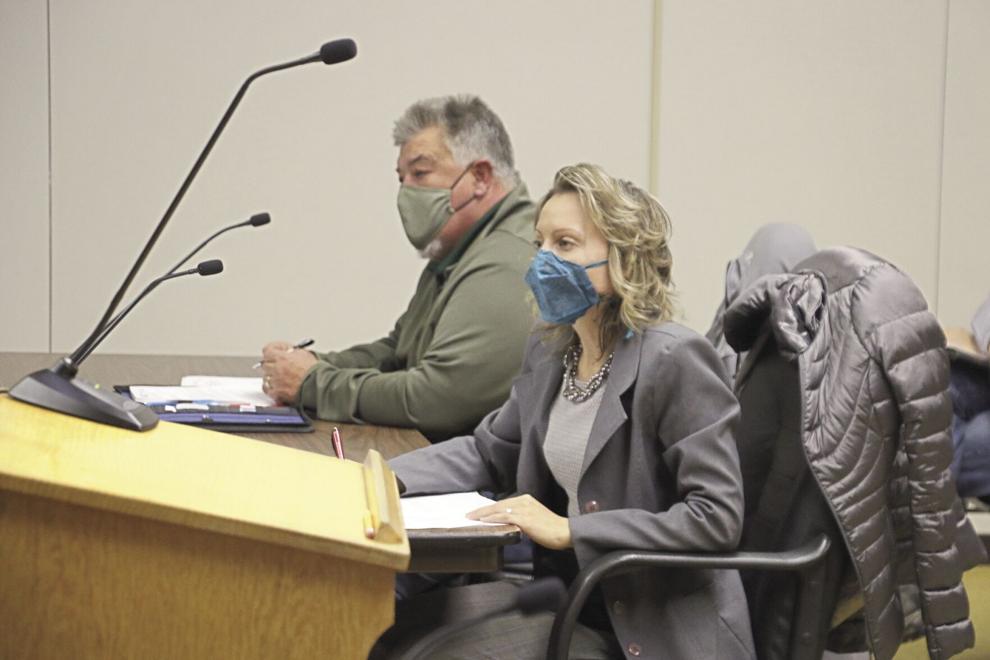 Sonntag said the city has previously used housing programs such as "Build Ripon" and "Renew Ripon," but development through those programs has slowed in recent years.
He noted the city has $180,000 from extending a Tax Increment Financing District, which it can use to address a lack of affordable housing.
To learn how best to address the issue, Sonntag said the study aims to take a step back and evaluate the housing market to help develop a strategy that will be "specific to Ripon."
"The goal is to study the current housing climate in the city of Ripon for single-family, multi-family and seniors," he said. "[It will create] a comprehensive review of what's needed, what's missing and what can be sustained for the future to then use to craft programs where we're lacking to try to recruit and show to developers that there is a need."
He added affordable housing has become a challenge for many communities, and that Ripon hasn't built "market-rate housing in a long time."
Ald. John Splitt questioned the need for a housing study as the city has a general idea of what its needs are.
"What are we going to find out if we hired one of these companies? We know a lot of this information already," Split said. "... To me, they're just going to tell us, 'Yeah, you have a housing shortage.'"
Mayor Ted Grant replied that the study would be a useful tool when pitching Ripon to developers because it would provide an independent assessment of the city's housing market.
"Right now, the developer would just have to take our word for it," Grant said. "This is an independent source saying that the city can support a multi-family house or can support an apartment complex. It's an excellent marketing strategy."
Sonntag added that a study conducted by a consulting firm would be much more thorough than a study produced by city staff.
In his previous community of Hillsboro, he said the city contracted Vierbicher to conduct a similar study, which was used to address housing issues.
While developers used to conduct their own housing studies, Sonntag said increased construction costs and other economic factors have made developers prefer the research be done ahead of time.
"They want the community to sell themselves in a lot of cases," he said. "I think this puts us in a position where, where we're able to talk to realtors, talk to developers and say, 'We feel based on our growth, based on our numbers, that we can support X amount of housing units over the next five years.'"
In other news
In other news from the Ripon Common Council meeting:
The Common Council approved amending its agreement with MSA Professional Services for trail extension services for the Murray Park Senior Center/Trailhead project. The Common Council previously authorized an agreement with MSA for senior center building project design and administration. The Mascoutin Valley Trail extension and Murray Park trail improvements were not included in the original agreement due to not being awarded DNR Stewardship funding. Fond du Lac County approved $100,000 in its 2022 budget to assist with the trail extension. The revised agreement helps ensure bidding of the project in 2022.