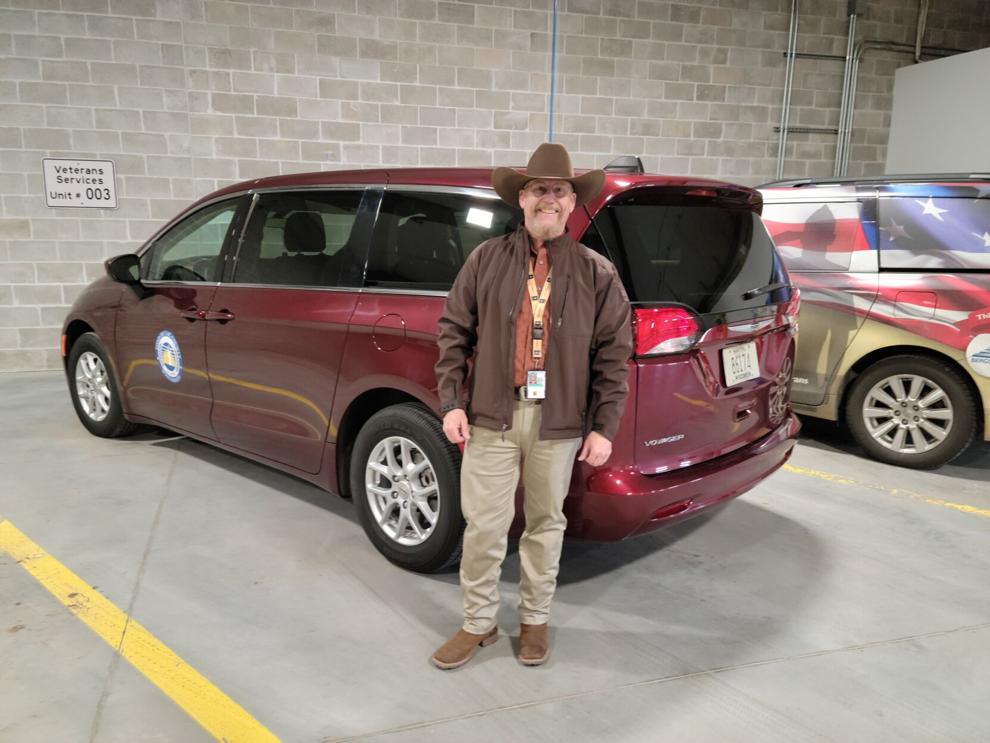 A constituent recently asked, "How many people receive the social services the county provides?" Good question!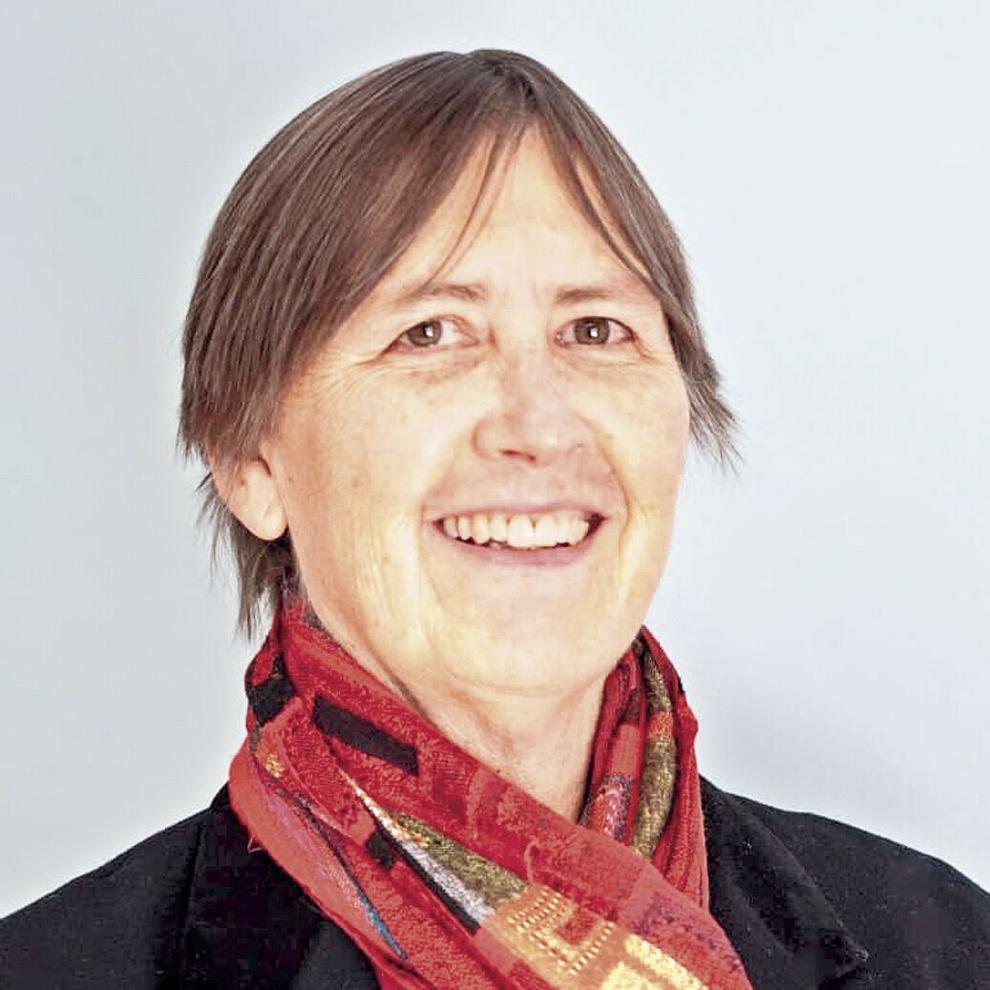 Three caveats on the following answer: 1) This list does not include public health programs; 2) a number of these programs are mandated by either the state or federal government; 3) the upcoming consolidation of Departments of Social Services and Community Programs will combine some efforts that are currently run separately. 
Harbor Haven Health and Rehabilitation Services
The Harbor Haven Health and Rehabilitation Services facility admitted about 390 residents last year, with an average daily census count of about 74, and 30 new residents a month on average. 
Driven partly by insurance, the pattern is increasingly for short rehab stays rather than longer-term care for many clients, though the facility serves both. 
This keeps Harbor Haven on its toes, welcoming, supporting and discharging a flow of residents. 
The facility works closely with hospitals and post-discharge homes to ensure that clients get what they need through the transitions. The facility operates without county financial support and has even built up a rainy day/capital improvements fund! 
Aging and Disability Resource Center
The Aging and Disability Resource Center served 764 individuals a total of almost 11,000 meals in the first two months of this year. This senior nutrition program is growing again after a fall-off when the pandemic take-out meals were halted. 
The program relies on 32 volunteers who donate about eight hours/month each. 
The resource center also provides transportation for seniors and handicapped individuals. In a recent month, about 670 individuals got rides, mostly for medical appointments. 
The office also has a benefit specialist who supports about 30 clients a month, accessing state and federal programs, and a new and growing dementia care program that provides support to individuals with dementia and their caregivers. 
County Veteran Services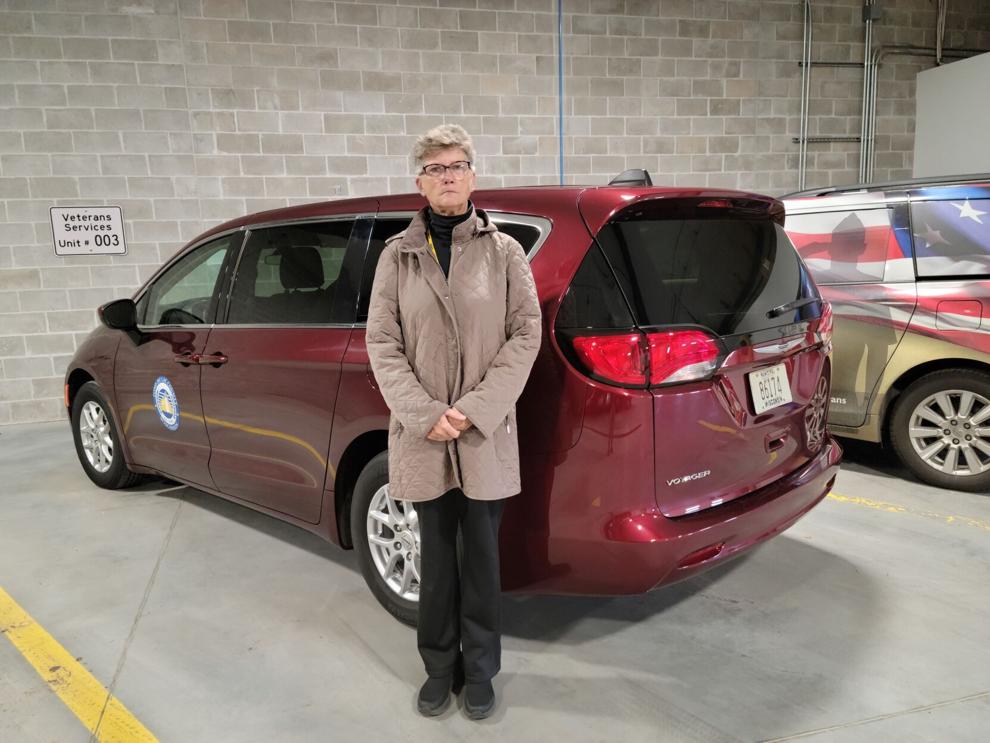 County Veteran Services office has contact with about 1,200 to 1,500 veterans a year (out of roughly 7,000-7,500 veterans in the county), helping them fill out nearly 3,000 federal, state and local forms for various services. 
Last year, it transported 163 veterans to VA facilities for medical care; provided emergency financial assistance to 21 veterans and their widows; and hosted about 600 attendees at various events for veterans from Memorial Day observances to a Mental Health Summit. 
Economic Support Services
Economic Support Services (ESS) helps residents apply for federal and state economic support programs for which they are eligible. 
The county administers FoodShare ("food stamps"), Medicaid and BadgerCare, and offers child care assistance and basic reproductive healthcare to both men and women. The total number of distinct recipients of these and other ESS programs is almost 22,000 individuals — more than 20% of the county's residents. 
About 9,400 of these individuals receive FoodShare, about 40% of whom are children. About 17,500 receive Badgercare Plus, about half of whom are children. About 450 eligible residents per month take advantage of family planning services, which include contraception and basic exams for pregnancy, reproductive health, sexually transmitted diseases, etc. 
Child-care assistance goes to about 280 families with about 475 children in a given year. More than 2,000 elderly, blind and disabled people receive Medicaid, and more than 1,100 are in long-term care. 
Wisconsin Works, along with a similar program for FoodShare participants, helps eligible economic-support recipients work toward family-sustaining careers via access to training, professional experience, childcare, transportation assistance, etc. 
Typically about 200 clients are enrolled in these programs. 
Child Support Services
Child Support Services (CSS) includes programs to support families and try to keep children in their homes, as well as foster care, kinship care, group homes, and juvenile detention when out-of-home placements become necessary. 
The office works with about 315 families at any given time. 
Last year the office received about 1,100 Child Protective Services referrals, resulting in 89 children being removed from their homes. Over half the cases were for neglect, largely driven by parental drug abuse. 
CSS supports struggling families in an effort to keep children safe at home with their parents. 
Last year, CSS terminated parental rights for one child and reunified 37 children with their parents. Also last year, 164 Fond du Lac children were in out-of-home care, including 75 placed with a relative, 73 in foster care (including a number with families who were friends or "like kin" to the children), six in residential treatment facilities, five in detention and five in shelter care/group homes. Additionally, there were 16 children with special needs in guardianships. 
A note on costs: Foster care costs $300 to $2,000 per month per child depending on the needs of the child. Treatment foster homes cost more, including a placement fee of $67 to $91/day to access services provided out-of-county. Shelter care is about $265/day. Residential Treatment Facilities cost $430 to $766/day, and detention costs close to $1,200 per day. 
In some circumstances, parents whose children are in foster care are assessed a monthly income-based child support payment. Federal, state and county dollars cover the rest of the cost of out-of-home placements. 
Coordinated Family Services Program
The Coordinated Family Services Program provides intensive services to families whose children are experiencing persistent mental health and behavioral challenges. 
Teams work with families to arrange appropriate supports such as mental health services, mentoring, parenting skills, financial counseling, etc. The goal is to keep children safely in their homes, schools and communities. Family involvement typically lasts 18 months. Last year, the county worked with 127 youth and their families. 
Birth to Three
The federally mandated Birth to Three program serves children with developmental delays and disabilities. 
Recognizing the importance of the first three years of a child's life and the central role played by parents and caregivers, the program works with families to enhance their ability to meet their child's developmental needs. 
Last year, 283 children were referred to the program. At any given time, the program is actively serving about 125 children in the county, and about another 60 may be monitored for progress without receiving services. 
It is a pleasure serving you on the County Board, and I love to hear from you! Email katherine.griffith@fdlco.wi.gov.