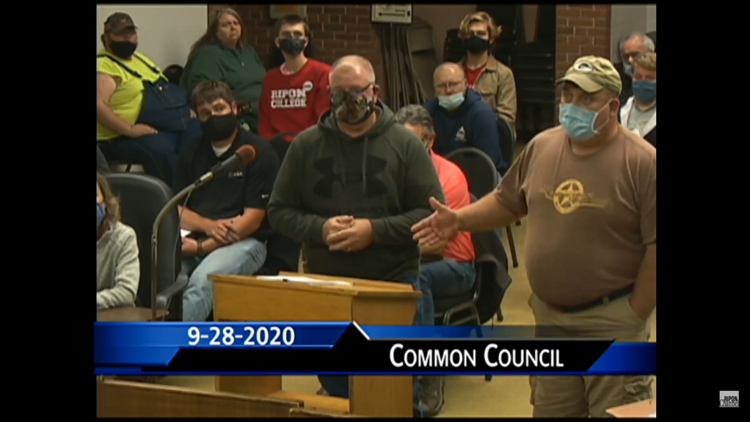 The Ripon Common Council heard from community members, local officials and others regarding potentially allowing all-terrain vehicles (ATVs) and utility terrain vehicles (UTVs) on city streets at its Monday meeting in front of a packed city hall council chambers.
While the Common Council ultimately tabled the issue for future discussion, it will likely come up again as Ald. Benjamin Morrison, who asked for the discussion, said he plans to look at ATV ordinances in other municipalities.
During the meeting, advocates noted that groups of friends and family members enjoy riding ATVs or UTVs between communities to stop at local businesses.
Drawbacks to allowing ATVs and UTVs on city streets were discussed as well, including possible noise complaints, unsafe behavior and turning Ripon into an "island" with no neighboring communities permitting ATV use on city streets.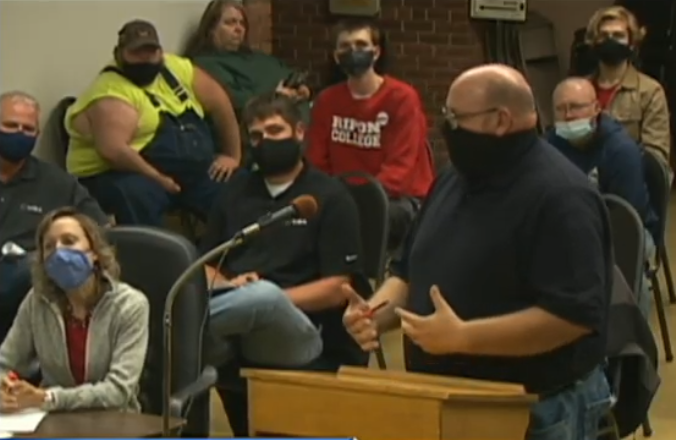 Chad Riter of Waupun and Steve Hopp of Alto started an ATV club and attended the meeting to discuss ordinances passed in other communities and implications for Ripon.
Riter noted the ATV ordinance in Waupun requires those using ATVs and UTVs on city streets to be at least 16 years old, have a driver's license, have insurance, wear a helmet and follow ATV-specific speed limits and hours of operation.
"There's a lot of rules that are already in place with the DNR," Riter said, adding that local municipalities have a lot of leeway to create additional regulations on ATV use.
For those outside of the ATV community, Hopp noted there's a perception that people riding ATVs are young folks looking to "ramrod all over town."
"I've been riding for a while since 2002, and the demographics of people riding is [people] in their 50s," Hopp said. "There are your ramrod kids, but we have rules [and] speed limits."
After the topic came up for discussion in 2018, however, Ripon Police Chief Bill Wallner reached out to the police chief in Waupun, who noted the city has seen two police chases involving ATVs, noise complaints and other traffic violations.
He did note that Waupun had seen "nothing egregious" besides the two chases, which have been outliers.
Additionally, Wallner noted he spoke with officials in the town of Ripon, who were not in favor of opening up every town road to ATV traffic, preferring to possibly create designated ATV routes.
"I think it would be very important that if this moves forward, that there's a lot of consideration given to the conversation between the city and the township on this issue," he said, adding that he, too, favored creating specific ATV/UTV routes rather than opening every city street.
Beyond recommending the city and township work together, Wallner advised the Common Council to incorporate speed limits, headlights, drivers license and age requirements as well as permitted hours of operation into any ordinance related to ATV use.
Meanwhile, Ald. Jim Werch said he didn't see the need for an ATV/UTV ordinance at this time, as there isn't a network of trails connecting Ripon to other communities.
"I don't know if we're any closer than the last time we talked about it," Werch said, expressing concerns that Ripon could become an "island" of ATV use with no adjoining municipality allowing their use.
"There aren't trails; you're talking township roads, you're talking city streets; they are not designated routes," he added. "There would be nothing to tie us to Waupun and Brandon with any kind of trail. It would have to involve township roads."
Eventually, Werch expects to see an ATV route through town as surrounding communities establish ordinances and create trails. Until then, "I don't see the need for us driving four wheelers or ATVs around town with nowhere to go," he said.
IN OTHER NEWS
In other news from the Common Council meeting:
The Common Council approved three certificates of appropriateness for three downtown buildings, which were approved by the Historic Preservation Committee Sept. 1. The first allows signage at Blue Design Co.'s new location, 114 E. Blossom St. The second allows wall and window signage at Morgan + Co., 208 Watson St.. The third allows Ripon Rotary to install two iron benches.
The Common Council discussed possibly removing the streetway from inside of Horner Park and replacing it with a six-foot gravel path. Ald. Howard Hansen brought this issue up for discussion, noting the proposed path would dissuade vehicle traffic.
The Common Council reviewed the city's COVID-19 policy for its workers due to a local rise in COVID-19 cases. According to Mayor Ted Grant, cases in Ripon have increased "drastically" over the last month, as the infection rate has gone up 450%. To get the virus under control, Grant said: "we must all wear face coverings. … This is not a time to make political statements or to choose not to wear a face covering. Wear one to protect your family, friends, neighbors and co-workers."
The Common Council also reviewed its ordinance regarding political yard signs, which permits them within 45 days before the election and for three days after the election. The Council didn't appear to believe more regulation was needed regarding political signage.