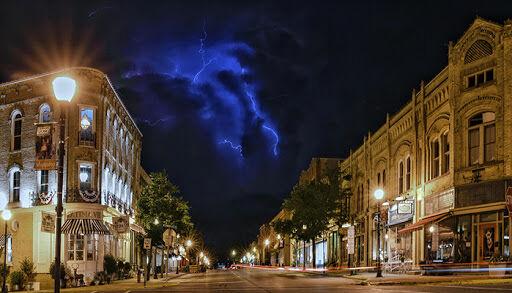 With the weekend beginning today, folks may be in the process of finalizing plans for their days off.
Here's some things to check out this weekend:
Dickens of a Christmas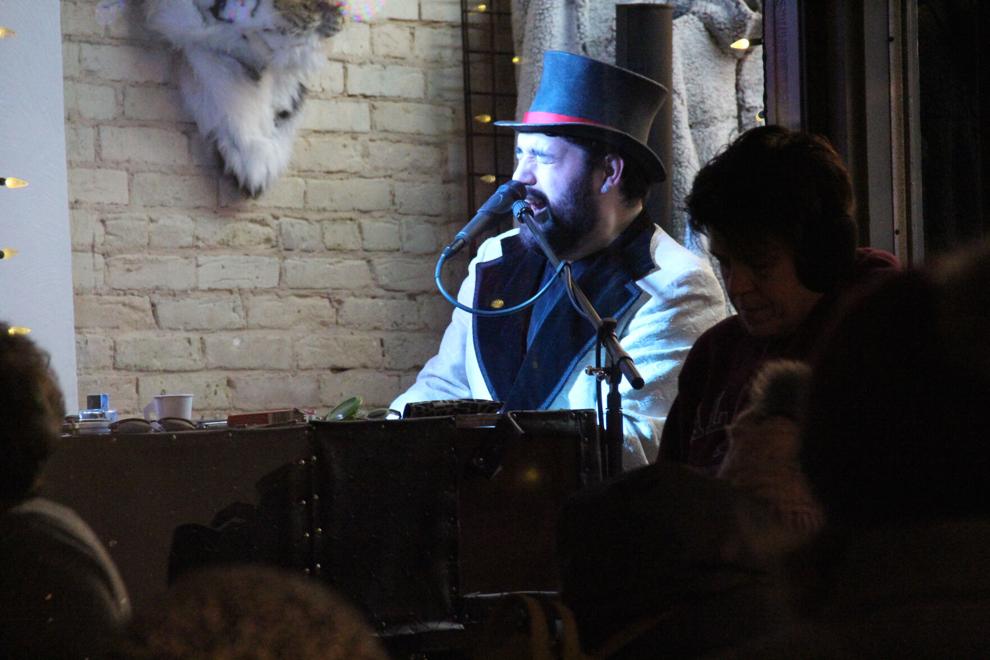 Although Watson Street storefronts won't be displaying Christmas scenes and a holiday parade won't be proceeding through the streets of downtown Ripon, event planners are trying to salvage as much of the 30th-annual Dickens of a Christmas as possible.
The event is slated for this weekend and has seen key components go virtual or be modified significantly in an attempt to create social distance.
Friday
Shop Fa La La La La La Local
"This is your chance to Shop Local, and Shop Safe in Ripon," according to the Ripon Area Chamber of Commerce. "Enjoy our unique shops as they are dressed for the season in Holiday splendor. Many of our great locations have extended shopping hours during the Holiday season. While you're shopping, be sure to snap a picture of the Ripon store you're in, a selfie with some merchandise, or a shopkeeper. Share your pictures to the Ripon Chamber of Commerce Facebook page, tag us and use the hashtag #ShopRipon2020, or email info@ripon-wi.com for a chance to win one of five $100 Chamber Dollars."
Saturday
Fa La La La La La Local continues along with the Dickens Plaza Bowl Craft Fair from 9 a.m. to 2 p.m. at 1216 W. Fond du Lac Street.
"Holiday crafters and vendors. Stop on down to Plaza Bowl and get some exciting & unique gifts for yourself or anyone on your list. Many return vendors and several NEW vendors," the chamber's website said of the event. "We will have hand sanitizer at the entrance and we are making every effort to space vendors accordingly. While shopping, we recommend everyone wear a mask and follow social distance guidelines."
Santa on Tour runs from 10 a.m. to noon. Santa will be stopping in Wards 1 and 7 Saturday. The event runs this weekend, next weekend and the weekend after. Santa will tour Wards 8 and 9 Sunday. For a full list of days, times and locations, visit www.ripon-wi.com/ripon/1478-2/.
Aside from the Santa on Tour event, area youth can visit jolly Saint Nick during a drive-through event Saturday from 2 to 4 p.m. at Mr. & Mrs. P's Eatery.
Artisan Mini Marketplace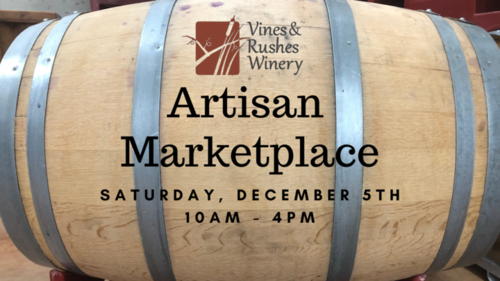 Vines and Rushes Winery has made some adjustments to its December Artisan Marketplace to allow a safe environment for shopping.
This Saturday's mini market runs from 10 a.m. to 4 p.m. at Vines and Rushes and will feature the following vendors: Olive Juice Farms Canning and Handmade Goods, The Dandelion Farm, Silver Wear by Darlene, The Photographic Art of Joy and Old Fashioned Ceramics.
Each vendor will be featured on Facebook prior to the event with a description and pictures of their items.
"What a perfect way to support our local artisans, and complete some Christmas shopping in a safe environment," the business said on its website of the event. "While shopping, we recommend that everyone wears a mask and observes social distancing."
Town Square to host artist reception Friday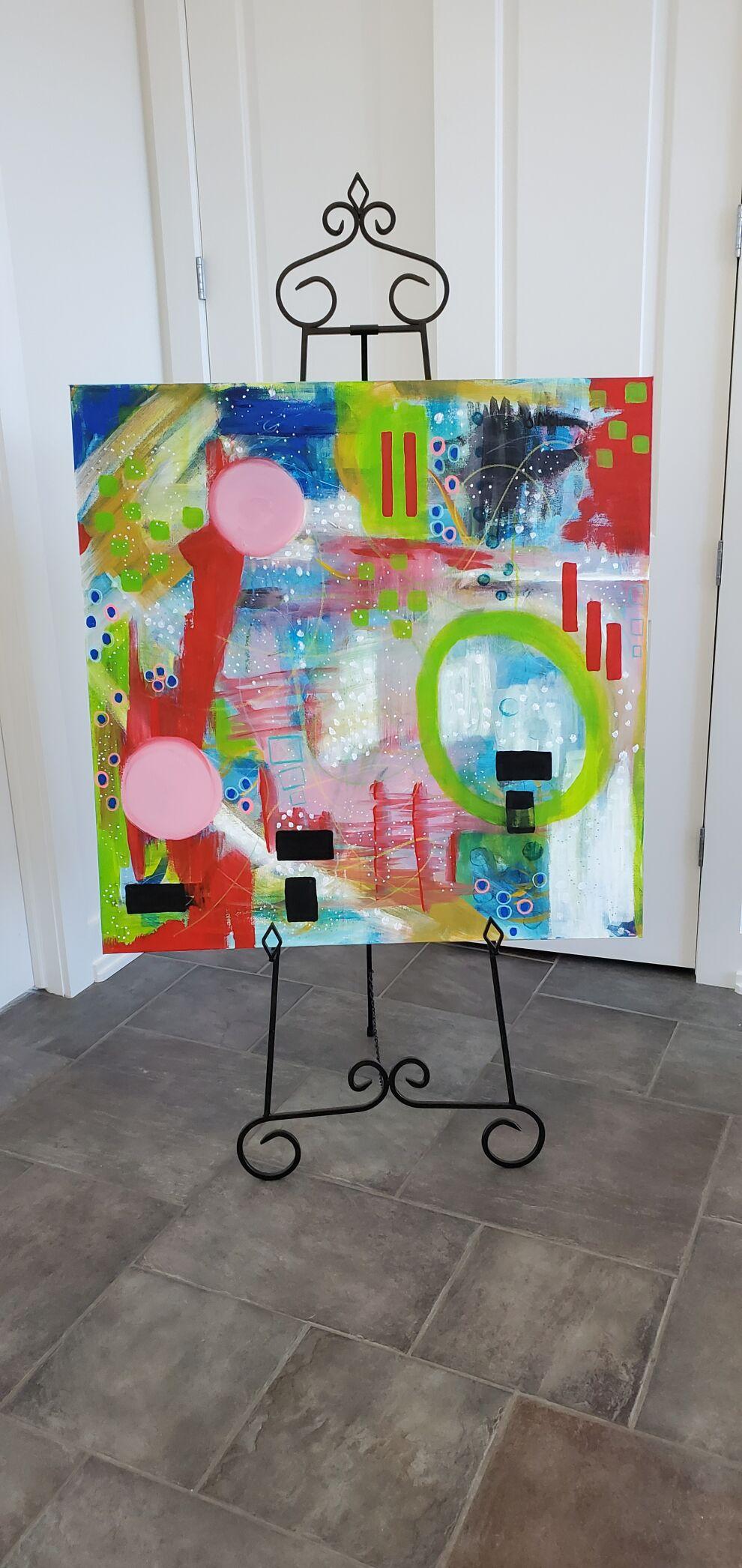 In December, the Town Square Community Center lobby will feature work from local artist Jennifer Aither with Sugarloaf Studios of Green Lake.
The pieces on display will include her acrylic and oil paintings. Folks can meet Jennifer personally at the socially-distanced artist reception scheduled for Friday from 5 to 6 p.m.
"Jennifer's work is incredibly colorful," said Amy Reese, Marketing and Events manager at Town Square. "You see the joy she brings to work in each piece and even in each brushstroke."
Aither is obsessed with color and loves experimenting with different mediums to achieve texture. While her primary medium is acrylic paint, she also works with oils.
Aither's work comes at the intersection of her soul and her imagination. Individuals can follow her on Instagram at Sugarloaf Studios of Green Lake.
For more information, call 920-807-0008 or visit www.greenlaketownsquare.org.