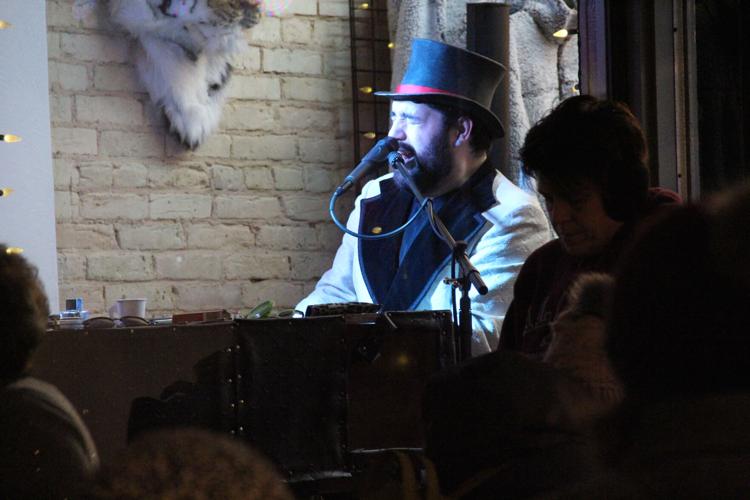 Although Watson Street storefronts won't be displaying Christmas scenes and a holiday parade won't be proceeding through the streets of downtown Ripon, event planners are trying to salvage as much of the 30th-annual Dickens of a Christmas as possible.
The event is slated for this weekend and has seen key components go virtual or be modified significantly in an attempt to create social distance.
With rising coronavirus cases in Fond du Lac County, Ripon Area Chamber of Commerce Executive Director Jason Mansmith explained that it wasn't the right year to host the traditional Dickens' Holiday Parade and Living Windows events.
Mansmith noted the chamber's main concern was "a couple thousand people in a three-block radius" descending on Ripon amid a public health crisis, which is worsened by large gatherings.
"Community safety is at the forefront of any of these discussions and, trust me, this was not an easy decision," he said of the cancellations. "It's definitely going to be a different version of Dickens and not how we wanted to spend our 30th anniversary."
Despite not being what it had hoped for, the chamber has gotten creative to spread holiday cheer and boost local business amid the pandemic.
One of the ways it has done so is partnering with the Ripon Area Fire District to hold a 2020 Ripon Santa on Tour event, providing children a chance to see Santa Claus safely in their neighborhood.
Santa Claus will tour the city this weekend, next weekend and the weekend after. For a full list of days, times and locations, visit www.ripon-wi.com/ripon/1478-2/.
In fact, Mansmith said it's no coincidence that Santa on Tour kicks off the same weekend as Dickens.
"Santa being out that weekend is big for the community, in giving children an opportunity to meet him," he said, noting the chamber had to find a way to make that happen.
Aside from the Santa on Tour event, area youth can visit jolly Saint Nick during a drive-through event Saturday from 2 to 4 p.m. at Mr. & Mrs. P's Eatery.
Beyond visits with Santa, the chamber will host a pair of ongoing virtual events in place of the Dickens Tour of Homes.
Those events are the Dickens of a Christmas 2020 Holiday Home Showcase and Nights of Lights.
For the Holiday Home Showcase, the chamber is featuring rooms from festive homes throughout Ripon. In addition, participants can submit photos and/or videos of their homes adorned with holiday decor. It takes the place of Tour of Homes.
"We don't want people going in and out of other people's homes — that doesn't seem safe to us — so we're going to transition that to a [virtual] holiday home showcase," Mansmith said.
Similarly, for Nights of Lights, the chamber is asking the community to submit addresses of the best decorated houses in Ripon, which will be compiled into a list of addresses that folks can drive by to check out the decorations.
"Grab a thermos of hot cocoa, heat up the car and enjoy evenings of dazzling, festive displays," a press release from the Ripon Area Chamber of Commerce said of the event.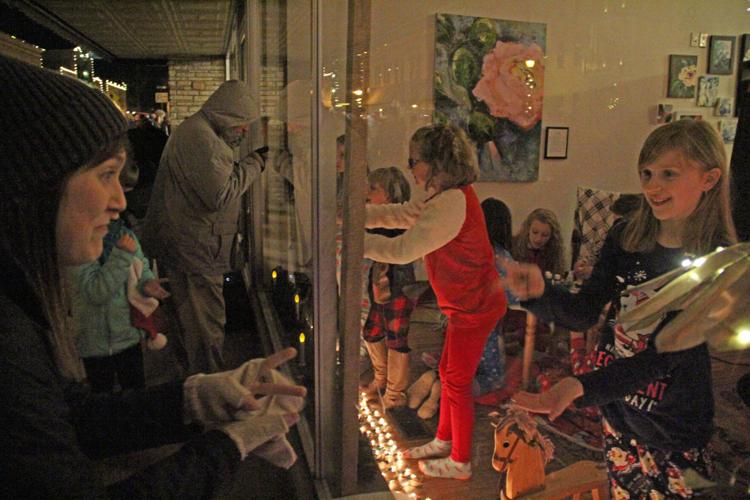 While Living Windows have been canceled, Mansmith noted Imagineers will host a live performer in its window Saturday from 4 to 6 p.m.
However, Imagineers isn't the only business carrying on the tradition as many downtown businesses plan to display "victorian-style windows for visitors" from 6 to 8 p.m. Saturday.
Additionally, the traditional chili supper with the American Legion has been transitioned into a carry-out event, which will be held Thursday from 3 to 6 p.m.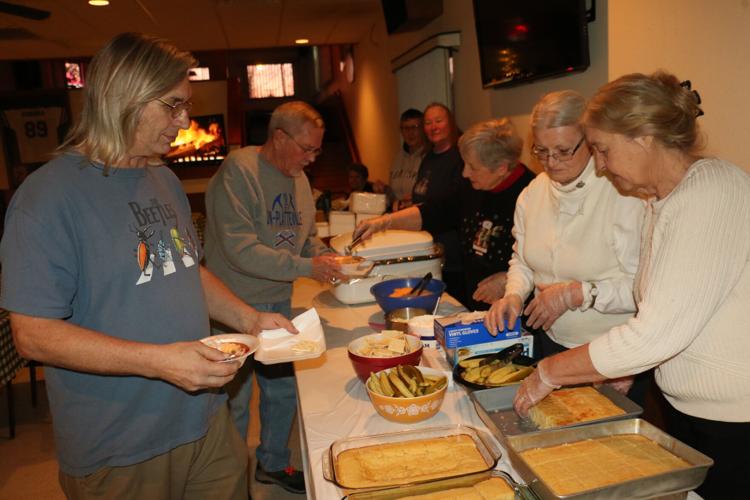 Although the smaller events are nice for spreading holiday cheer, Mansmith noted the chamber will emphasize "shopping local" this weekend to encourage the community to do its holiday shopping in Ripon.
He added that small businesses, in particular, have done "a great job" of following public health guidelines to ensure a safe customer experience.
Even so, Mansmith isn't sure what to expect for attendance this year, noting "It's tough to gauge."
"In terms of what to expect, it goes back to the regular specter of 2020: We're uncertain," he said. "What we're doing is trying as hard as we can to promote local shopping and local dining throughout the entire community."
In spite of all of the adversity this year has brought, Mansmith said he's proud of local businesses for everything they've done to ensure safety.
"They've had the unfortunate experience where they've had to close because of mandates, or they've had to kind of redo how they do business by creating online opportunities, curbside pick-up and those kinds of things," he said. "The resiliency and the strength shown by those businesses is just unbelievable this year, so everything we can do to support them is crucial."