The city of Ripon Police Department, and the Ripon Opioid Initiative, part of Drug Free Communities of Fond du Lac County (DFC), is hosting the Fall Drug Take Back campaign from Oct. 12 through Oct.24.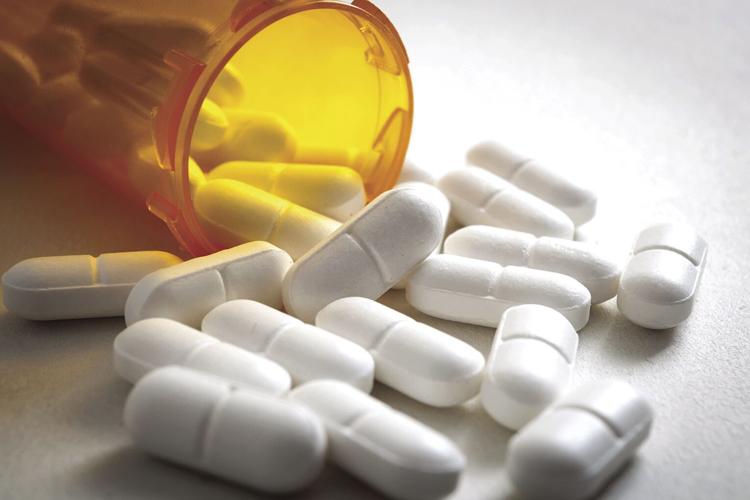 Residents of the Ripon area are encouraged to zip through their medicine cabinets and zip down to their local drug drop box and empty pill bottles into a zip-lock bag and deposit the drugs for disposal on or before Oct. 24.
According to the Alcohol Tobacco and Other Drugs (ATOD) survey, 53% of Fond du Lac County youth, in 8th, 10th and 11th grade report obtaining prescription medications for misuse from their home/medicine cabinet or parents.
By participating in this campaign and removing these drugs from homes, Alex Berg, Ripon Opioid Initiative Coordinator, said it prevents abuse and misuse in the community. In addition, she says these medications will not adversely affect the environment because they are being disposed of properly.
"Each of us can make a difference by taking responsibility for monitoring our medicine cabinets, taking medication as prescribed and using the Drug Drop boxes for safe disposal," Berg said."Not having those drugs available reduces potential harm such as an accidental overdose."
The Ripon Police Department and the Ripon Opioid Initiative are hosting a one time Drive Up, Drop Off & Dispose of Medication event Wednesday, Oct. 21. The Ripon Police Department will be at the following locations to collect old/unused medications from residents and dispose of them.
Ripon Senior Center parking lot at 100 E. Jackson Street from 8:30 to 9:30 a.m.
Russell Manor parking lot at 504 Russell Drive from 9:45-10:45 a.m.
WillowBrook Apartments parking lot at 615 W. Oshkosh Street from 10:45 to 11:45 a.m.
All participants have to do is go through their medicine cabinet, put old/unused medications in a ziplock bag, go to one of the locations, drive up and hand the medications to the officer.
Ripon has two of the 13 drug drop boxes located in Fond du Lac County, which accommodate residents looking to dispose of unwanted or no longer needed medications.
The Ripon Police Department has a permanent 24/7 365 drug drop box at 100 East Jackson St. The second Ripon location is the Ripon Medical Center, 845 Parkside Street. However, this box has limited access due to current visitor restrictions in place.
In fact, Fond du Lac County was home to the first permanent drug drop box in Wisconsin.
"Since that drug drop box opened in 2008, Fond du Lac County has collected over 24.5 million pills for disposal," Ripon Police Chief Bill Wallner said. "Drug disposal services like this helps dispose of drugs that are no longer needed in a safe way and prevent medications from being abused by youth."
For more information, call Drug Free Communities of Fond du Lac County at (920) 906-6573 or visit www.csifdl/dfc.