When employees of Ripon Foods, Inc. approached Ed Bumby nearly 30 years ago with a harebrained idea, he could have said what essentially any other president of a company would have: No.
Who tries to bake the world's largest cookie in the middle of a park in small-town Wisconsin?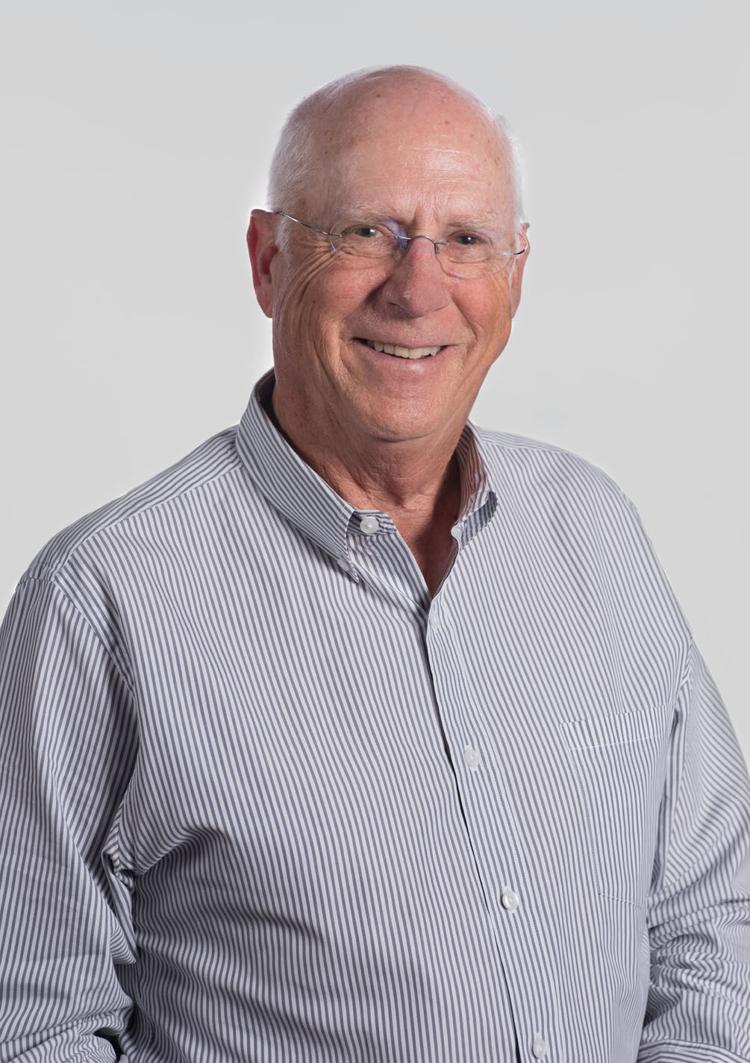 But as Lee Prellwitz, former Ripon Foods director of manufacturing and a key player in the creation of this crazy cookie, noted back in 2012, commitment and creativity weren't the only factors that made it possible for Ripon to create that giant cookie for Riponfest 1992.
Ripon required a local company owned by a Ripon family willing to financially back the project and get hands-on in its creation.
"Local ownership plays a role," Prellwitz said in 2012, praising then-president of Ripon Foods Ed Bumby for going along with the idea. "Money would have to be foremost. But, beyond that, you've got to find a company, and an individual willing to do something."
Bumby was that person. His dedication to his community helped cement Ripon's place in the Guinness Book of World Records, as well as in the hearts of people near and far.
Last week Saturday, he passed away due to complications related to COVID-19 at Ascension Columbia St. Mary's Hospital in Mequon, Wis.
He was 73.
Though Bumby spent latter years in Arizona, he was a Ripon boy at heart.
Bumby was born Dec. 17, 1946, and graduated from Ripon High School in 1965.
He spent years in the military as a jet fighter mechanic, and returned to the community to graduate from Ripon College in 1973 with a degree in psychology.
He worked at Admanco — a company that manufactured cloth advertising specialties — in Ripon for 13 years before taking over the family business, Ripon Foods, Inc.
For many people the Bumby name, for generations, was synonymous with Ripon industry and innovation, and Bumby played a strong role in continuing that legacy.
Ripon Foods — which helped put Ripon on the map as home of the Rippin' Good cookie — was created in 1930 by Horace Bumby. His son, John Bumby, ran the company for many years, and handed it off to Ed Bumby in 1986.
"The two biggest accomplishments during Ed's tenure at Ripon Foods, Inc. were the building of a 90,000-square-foot addition to the north end of the plant in 1993 that added an additional production line for enrobed product," Prellwitz said Monday, "and the addition of three high-speed packaging machines (in the new portion of the plant) in 1996 that allowed for the packaging of single-serve fruit bars."
Ripon Foods' dedication to quality enabled it to operate as a contract manufacturer for various brand-name labels such as Frito Lay, Sarah Lee, Keebler, Gerber and Pepperidge Farm.
But his local legacy may have been as an "enthusiastic supporter," as Prellwitz put it, of creating that mammoth cookie.
Read the full story in the June 25, 2020 edition of the Ripon Commonwealth Press.