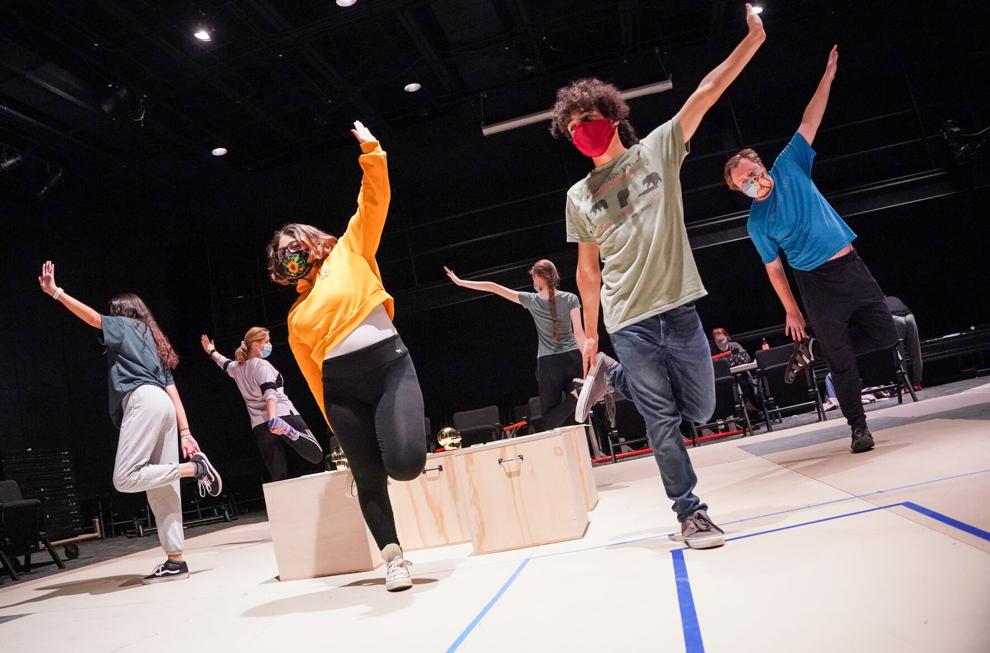 "Everybody," by Branden Jacobs-Jenkins, a modern adaptation of the classic play "Everyman," will be presented Wednesday, Dec. 8 to Saturday, Dec. 11 at 7:30 p.m. in Benstead Theatre of the C.J. Rodman Center for the Arts.
All may attend, and masks are required to be worn. Admission is free, but ticket reservations are recommended by calling 920-748-8791.
The play follows the character Everybody on a journey of discovering the meaning of life. The 15th-century morality play "Everyman" is one of the first recorded plays in the English language. The original themes of fellowship, kindred, goods, discretion, five wits and knowledge now are explored as friendship, kinship, stuff, mind, five senses and understanding.
A unique aspect of this adaptation is that at each performance, there will be a different arrangement of which cast members are playing which roles, to be selected by lottery each night. Each actor has memorized the script and is ready to go on stage as any character, offering a possible 120 combinations of cast arrangements.
The director is Lillian Brown, visiting professor of theater. She noted the play contains symbolism of death and life, ideas of friendship and kinship, a comedic twist and even some dancing.
"It's been exhilarating to watch the play take shape," Brown said. "I've grown to appreciate the willingness of the students to jump in and try new things. As a director, I have a deeply collaborative approach so it has been rewarding to see each of the actors take the roles and transform them into their own. Spreading their wings and taking ownership of the story. Overall, it has been a positive experience.
"While this play is about death, it has been an exhilarating journey. It was important to me to make this production feel like an active expression of joy and healing after the collective trauma(s) we've experienced due to COVID-19. I love that this play is low-tech and interactive. I love that it implicates the audience in the action of the story. And I hope it makes people see theater through a new lens."
The cast includes: Katelyn Dano '21 of Hubertus, Wis.; Brooklyn Hogan '22 of Barneveld, Wis.; Billy Stiggers '22 of Milwaukee; Summer Schlieckau '25 of Reedsburg, Wis.; Lanie Kish '22 of Jefferson, Wis.; Anjelika Dombrowski '23 of Sheboygan, Wis.; Maricarmen Dorantes '25 of Milwaukee; and Adam Scholze '22 of La Crosse, Wis.
The crew includes professor of theatre John Dalziel '02, scenic/sound designer and lighting/projections designer; Andrea Williams '04 of Greenville, Texas, costume, makeup and hair designer; Jorge Gutierrez '17 of Ripon, graphic designer; and Katelyn Dano '21, dance captain.