The Ripon High School (RHS) Drama Club will host its first-ever live sketch comedy show: "Almost Saturday Night Live!" (ASNL) Saturday at 7 p.m. in the RHS Auditorium.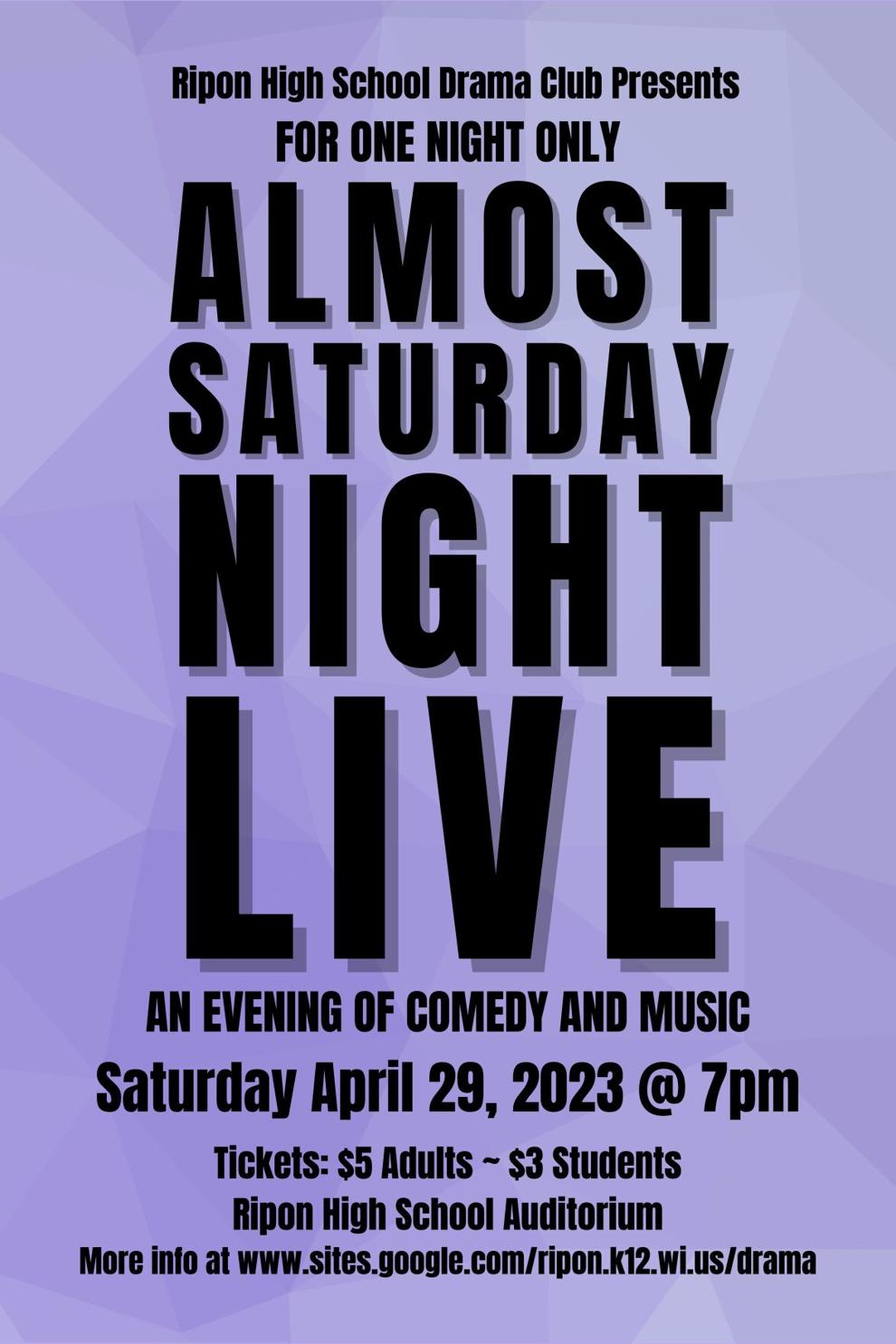 Tickets are available for $5 for general admission and $3 for students and children. Tickets may be purchased in advance at sites.google.com/ripon.k12.wi.us/drama or in person at the box office at the performance.
ASNL is a night-time live stage sketch comedy show, satire and variety show based on the TV show "Saturday Night Live." It will be performed one-night only as a fundraiser for the RHS Drama Club. Donations above and beyond ticket prices are appreciated.
Students have written and will perform in the sketches, with a student music group that will perform cover songs. ASNL's comedy sketches, which often parody contemporary culture and politics, are performed by a large and varying cast of RHS students in Drama Club and the general student body.