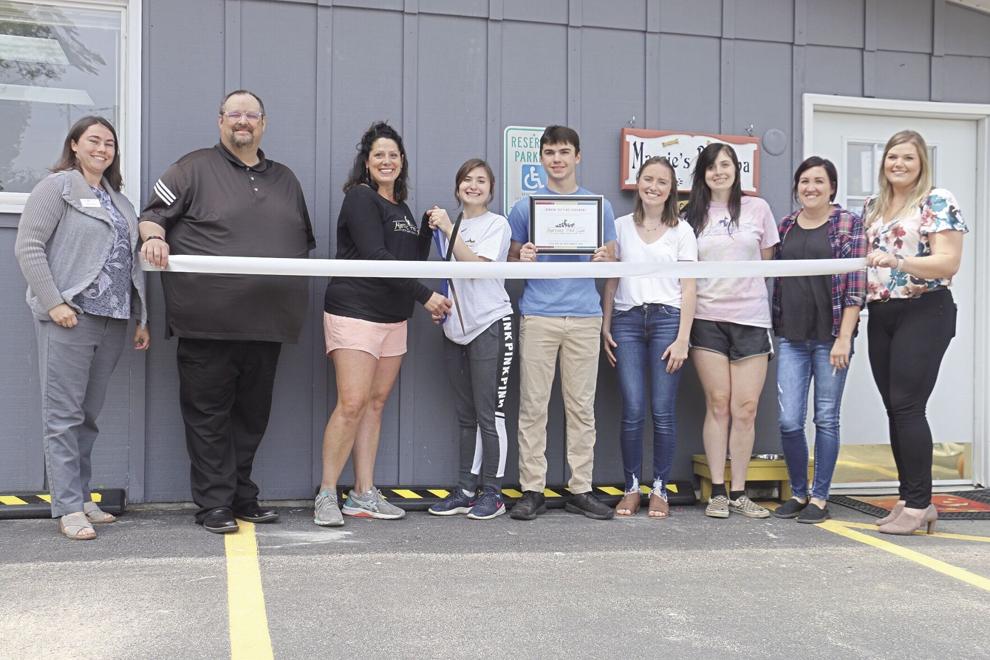 "I don't build businesses, I build people."
That's how Marcie's Pet Spa owner Marcie Culver described the reasoning behind the decision to expand her Ripon business.
Since opening downtown in 2017, Culver has developed a core group of staff, which enabled her to expand into a new location.
Marcie's Pet Spa has moved from its downtown location to West Fond du Lac Street, offering all of its original services, with the addition of pet boarding.
Marcie's Pet Spa reopened at 1035 West Fond Du Lac St. last week Thursday and the Ripon Area Chamber of Commerce held a ribbon cutting ceremony for the business Monday.
The business offers grooming, training and boarding services. Marcie's doesn't offer kennel boarding. Instead, dogs get their own sound-proof rooms.
Dogs staying at the pet hotel participate in doggy daycare during the day, so that by night time they're ready to go to sleep. If something were to happen overnight, managers have alarms on their phones that would notify them immediately.
While Marcie's Pet Spa has enjoyed a successful first week on West Fond du Lac Street, there was a long road that led to this point.
Staff create opportunity
Late last year, Culver felt that she had finally developed a core group of staff at her Ripon location to enable the business to grow.
She saw a need in the community for overnight pet boarding and after several years downtown, felt that she had the right staff in place to meet that need.
All of Culver's employees went to her grooming school and developed a connection with the business and exhibited a desire to expand their skills.
"It just so happened a lot of my students this year were local students, so I just kind of looked at everything and I thought, 'I have a lot of really good employees,'" Culver said. "I like to say that I built Ripon for them because I wanted them to have jobs and I wanted to keep them."
One of those key employees is building manager Kylie Roehl, who oversees the day-to-day operations of Marcie's Pet Spa's Ripon location.
Roehl did a youth apprenticeship program through Princeton High School, in which she spent a half-day at school and a half-day working for Marcie's downtown Ripon location.
"I just love working with the dogs, and I love learning new things," Roehl said. "I learn something new everyday because the different dogs have different needs."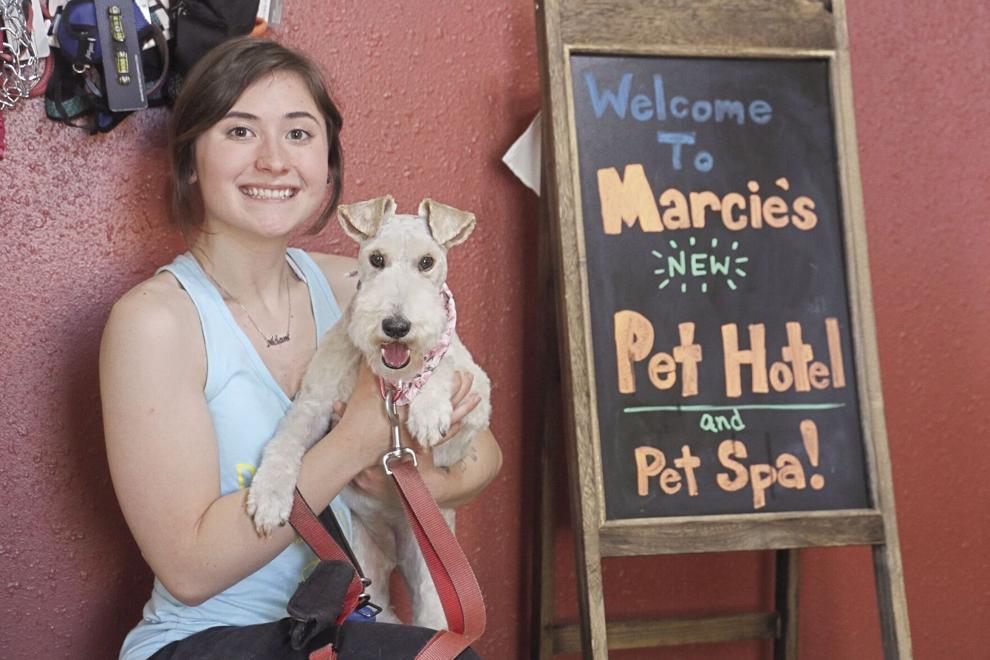 Culver developed such a trust in Roehl that she felt Roehl could handle managing the expanded Ripon business.
"She's probably the reason I did this," Culver said. "I'm actually molding her to be me. She's learning the hard way how to run a business, but she's doing great."
Roehl is excited that Marcie's Pet Spa is open on West Fond du Lac Street and looks forward to continuing to build connections with her fellow employees.
"I'm definitely looking forward to having dog boarding here," she said. "I have the best girls to work with; they helped me through everything. And I'm just excited to grow."
Another critical employee is boarding manager Jordan Tlachac, who is in charge of the boarding operation, scheduling, organizing and cleaning.
Tlachac has embraced her role as the boarding manager.
"It's like problem solving," she said. "You have a situation and you have to solve it."
Additionally, Marcie's Pet Spa is now offering dog training classes including puppy classes, private lessons and basic manners.
Culver expressed confidence in dog trainer Keely Newby, who has been working with dogs for years from showing dogs or handling service dogs.
Behind the scenes
After initially developing the idea of creating a luxury pet hotel in Ripon to retain staff and enable them to grow as professionals, Culver had to clear her plans with the city.
She attended numerous Common Council and Plan Commission meetings in order to pitch her idea because city municipal code didn't allow for pet boarding.
The city liked what it heard from Culver and modified its ordinance to enable her to run a pet hotel and construct a fenced-in area outside for the animals.
Because Culver owns businesses in several other Wisconsin cities, she said the process was fairly painless in Ripon as she has done it before in other places.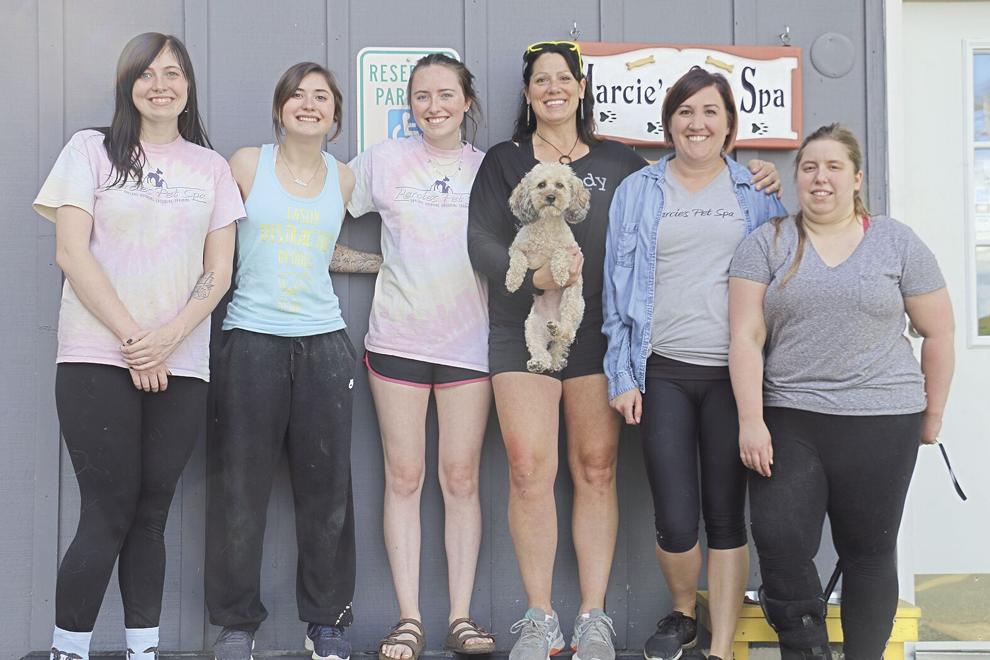 "The city stuff was easy for me, and I enjoyed it," she said. "For others just starting out, it might be hard."
Upon purchasing the building at 1035 West Fond Du Lac St., Culver worked with Pollesch Construction to renovate it.
After contractors did physical renovations to the building, Culver and her staff came in and decorated the building.
"We did all of our painting," Culver said. "We didn't want to hire a contractor to do the painting."
She explained that through painting and decorating the building, a tight bond was formed between herself and all of the staff, who poured blood, sweat and tears into getting the property ready.
"My girls were right by my side through all the heartache and the stress," Culver said. "The more they can do, the better because, then, they're more invested in the business."
So far, she says the support from the community has been overwhelmingly positive.
"We've had lots of support from local businesses and the chamber, and we really try to support them, too," Culver said. "The community has been great. We have a lot of great dogs that come here from the community, whether it's Ripon, Rosendale or even Oshkosh."
Hopes for the future
Culver has come a long way since she began grooming in 2004, from opening her first one-room shop in West Salem in 2007 to expanding into a new Ripon location this year.
While she enjoys running multiple pet spas and pet hotels in Wisconsin, Culver noted that — years from now — she hopes to step down and give the business to Roehl and her son, Adam Gross.
Roehl and Gross are dating, and Culver credits Roehl with helping Gross get more involved with the business.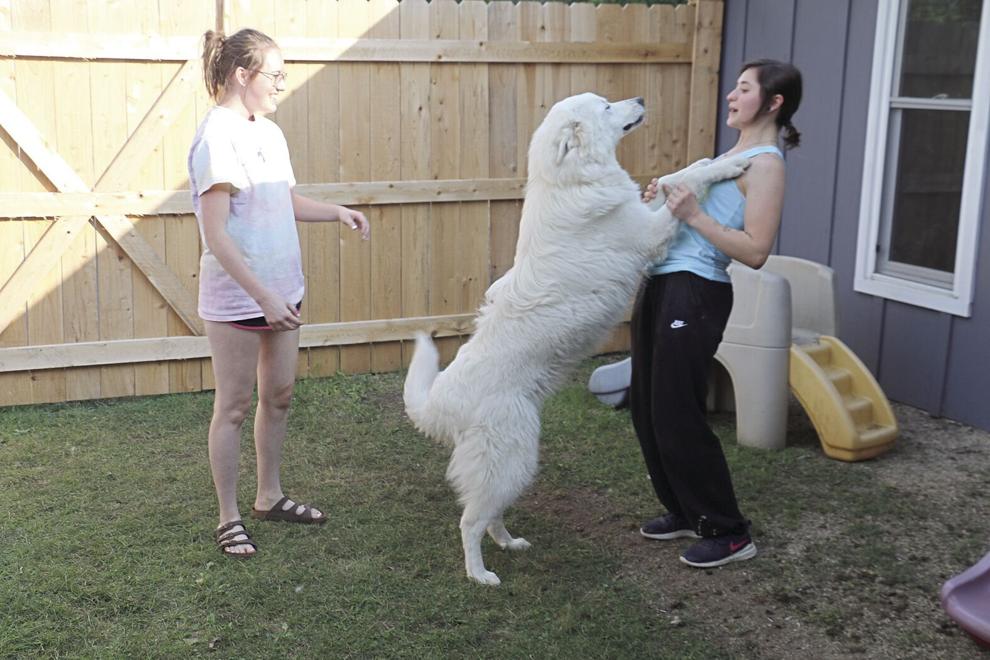 "Someday, I want to retire, so I really am hoping this will be their thing and that they can take it over," she said. "I'm really kind of grooming both of them to eventually take over."
While Roehl feels a bit of pressure, knowing she may inherit the business someday, she said Culver has been the best mentor she could ask for.
"There's definitely lots of pressure, but she helps me through everything," Roehl said of her mentor. "She always lets me know that I'm not alone through all of this."
In the meantime, Culver is happy to run a successful business in her hometown and looks forward to seeing her employees continue to grow in Ripon.