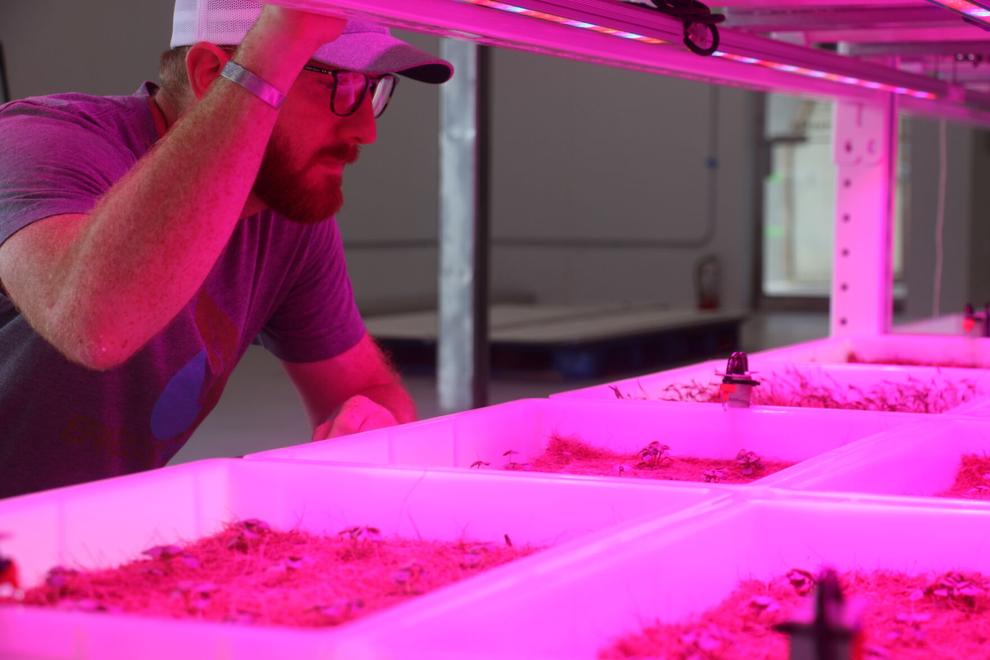 Wisconsin's largest indoor farm soon will operate in Ripon.
Ernessi Farms has come a long way since its 2013 origins as a small hydroponic garden in business owner Bryan Ernst's basement.
The business is continuing to blossom downtown and will be moving operations to a new location in the coming weeks, which, when fully operational, will be the biggest vertical farm in the state.
Ernessi Farms is finalizing the transformation of the former Market Fresh Foods building at 111 East Fond du Lac St. into an indoor farm in the heart of Ripon's historic downtown.
In addition, the relocation will more than quadruple Ernessi Farms' production capacity.
The move and building renovation were made possible by a Community Development Investment (CDI) Grant from the Wisconsin Economic Development Corp.
Ernst and his staff recently began transplanting seedlings into a new robotic system and are expecting their first harvest at the new location in about five weeks.
In approximately two weeks, Ernst says employees will work primarily in the facility on East Fond du Lac Street, rather than Ernessi Farms' location in the basement of 325 Watson St., which eventually will be closed.
"As soon as we are able to be here full time, we'll start a slow transition where we're breaking the racks down and sterilizing everything before we bring it over here," Ernst said. "Once everything's out of that building, we will be done in that location; [111 East Fond du Lac St.] will just be our only location."
Ernessi Farms combines hydroponics with vertical organic farming. Plants grow without soil on shelves, utilizing mineral nutrient solutions and lights.
Because the farm uses a controlled environment, it can change the level of nutrients and lighting that plants receive to enhance smell, taste and other characteristics.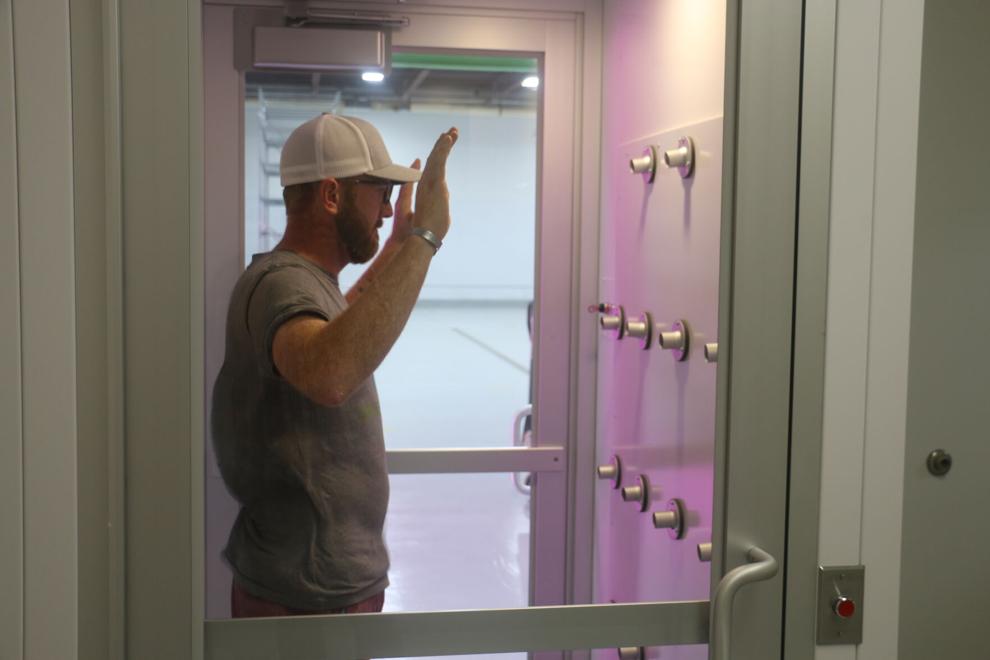 For example, manipulating the wavelength of light basil plants receive enhances leaf size and reduces stem size, Ernst noted.
"We're able to control every aspect down to levels of nitrogen, air movement, wavelengths of light to give the plant the optimum growing conditions possible," he said. "That gives us larger yields and faster turnover of crops. And we guarantee that everything is delivered within 24 hours of harvest."
Years before operating a farm in the heart of downtown Ripon, Ernst's passion for hydroponic and vertical farming originated during his time in the Marines.
"When you're deployed to a lot of impoverished areas around the world, you see how hard of a time people have getting access to clean water and food," Ernst said. "That really got me thinking, 'There's got to be a better way to grow food closer to urban centers, where we're not transporting it cross country, and you can grow year round.'"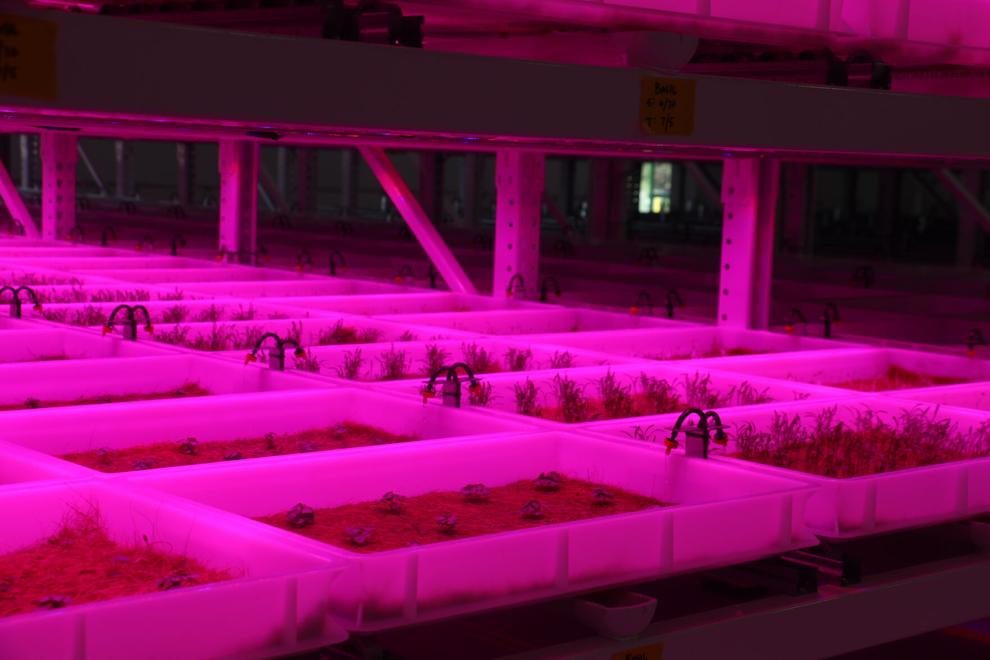 Soon after, Ernst had the idea to start experimenting with hydroponics and vertical farming
As a geologist by trade, Ernst first had the idea to grow plants in his basement utilizing hydroponics. He worked with fellow geologist Tim Alessi to start Ernessi Farms in 2013.
"We designed water treatment systems for groundwater pollution and experimented with different types of wavelengths of light and varying levels of nutrients for plants," Ernst said of the early days.
At the time, both men quit their jobs and started the company in Green Bay because Alessi lived in Door County and Ernst in Ripon.
About six months later, Ernst bought Alessi out of the company. Ripon Main Street Inc. Executive Director Craig Tebon connected Ernst with the owners of 325 Watson St., who were interested in renting the basement.
As a result, Ernessi Farms moved operations to Ripon, where it has been for roughly the last six and a half years.
In 2019, he caught wind that local entrepreneur John Maczuzak was interested in selling 111 East Fond du Lac St.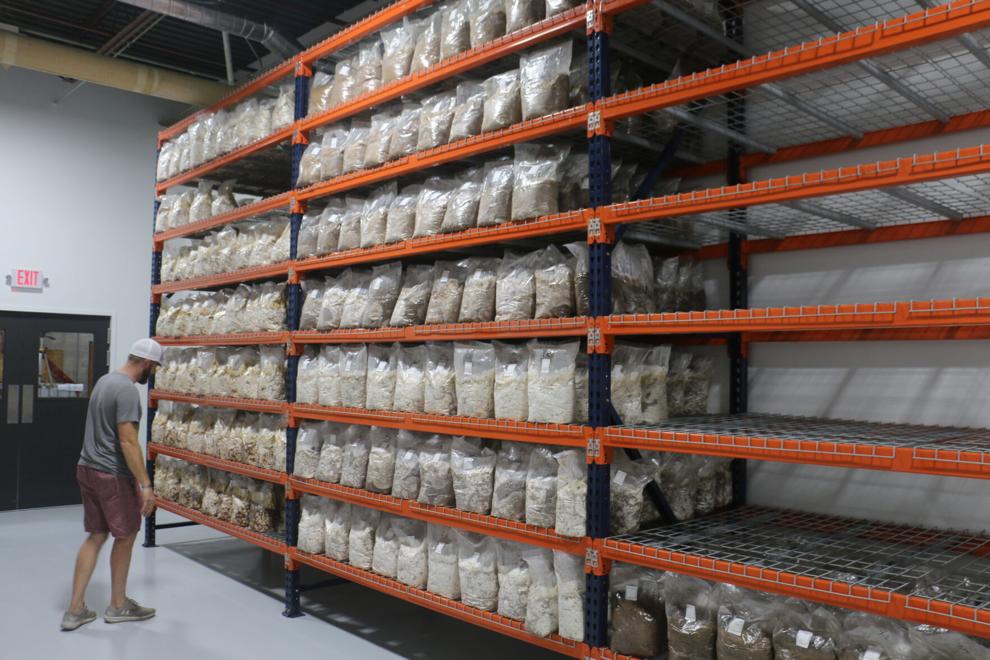 As Ernessi Farms worked to research it's financing options, Tebon informed Ernst that Ernessi could be eligible for the CDI grant, which ultimately helped fund renovation costs and asbestos remediation.
In applying for the grant, Ernst said the farm received help from Tebon, Envision Greater Fond du Lac, as well as Tom and Mary Avery of Ripon College.
"Had it not been for Ripon Main Street and Craig Tebon, there's no way we would have gotten the CDI grant," he said.
Ernessi Farms' facility in the basement of 325 Watson St. has about 6,000 square feet, with fewer than 3,000 square feet for the grow area.
Meanwhile, the building on East Fond du Lac is about 21,000 square feet, enabling the shelving for plants to go from four to seven shelves high.
Ernst says the move quadruples production for plants and sextuples mushroom production.
The move comes at an opportune time as vertical farming is starting to boom with big money figures like Amazon founder Jeff Bezos and Goldman Sachs investing in the industry, Ernst noted.
He says Ernessi Farms' latest expansion won't be the last for the business. Ernst plans to build another location in western Wisconsin in the next year or two.
"The industry is definitely here to stay; the last report that I read said that by 2050 the industry should be worth over $30 billion," he said. "We're seeing a lot of growth in the industry, and you always have to stay one step ahead. That's why we're expanding."
Ernessi Farms supplies products locally to Webster's Marketplace and Crossroads Market. Its products also are in 27 Festival Foods and the Wisconsin Food Hub Cooperative.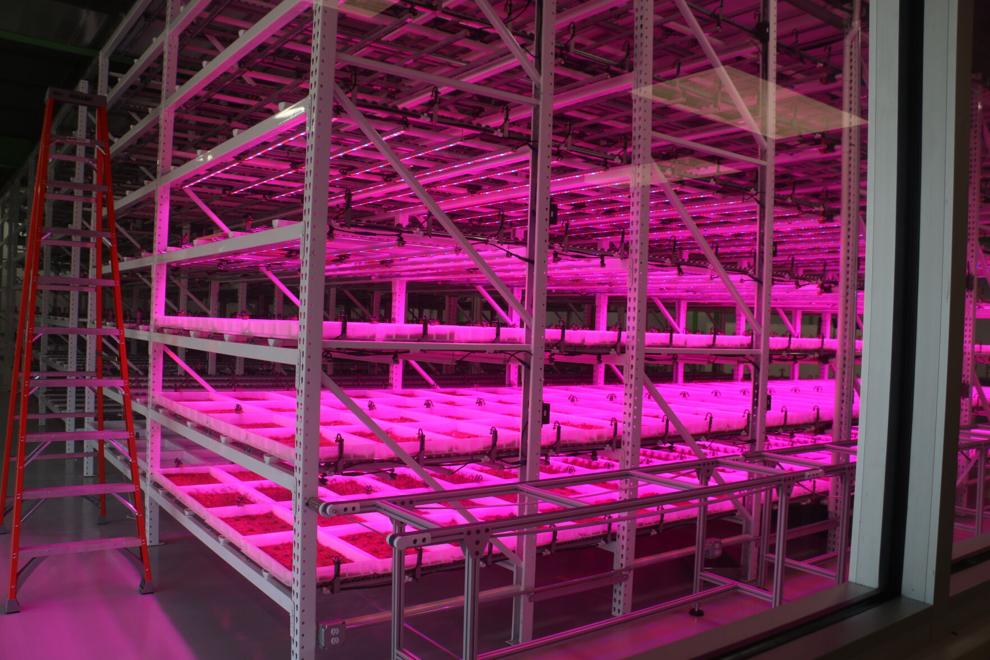 Ernst said the business is in talks with other grocery store chains, as well as with food distributors.
To help meet an increasing demand, he says the new facility will implement robotics and automation equipment that utilize machine learning.
"The more efficient we can make the system, the more competitive we can be with traditional agriculture," Ernst said. "That's why we're really investing a lot of time and resources into automation and artificial intelligence."