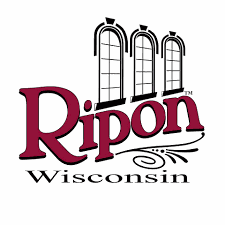 1. SHOP SMALL SATURDAY LIVE - FALL EDITION
Ripon's Shop Small Live event today (Saturday) from 8 a.m. to 9:30 a.m. will showcase unique businesses located in the downtown historic district.
This is an online Facebook event, with some participating stores offering exclusive specials and giveaways.
Every 10 minutes during the event a featured Boutique will post lives and videos with their specials. Participants can interact and comment on their posts for a chance to win prizes.
2. GIN MILL HOLLOW IN GREEN LAKE
Gin Mill Hollow, a 3-piece Madison, Wis.-based semi-acoustic rock group will perform Saturday at 7:30 p.m. at the Thrasher Opera House, with doors opening at 7 p.m.
The band consists of Dan Plourde on electric guitar and uke-bass, Joshua "Juice" Giudice on the mandolin and Mark Norman playing acoustic guitar and upright bass.
Its sound incorporates elements of bluegrass, folk and Americana, and they draw from influences that include The Wood Brothers, Tom Petty, The Band, Neil Young, and Bob Dylan.
Gin Mill Hollow has played at several notable venues, including High Noon Saloon in their hometown of Madison and The Stoughton Opera House, opening for local favorites The People Brothers Band and Wheelhouse.
3. CONCEAL CARRY CLASS
The Ripon Rifle & Pistol Club and the Safe Shooting Educational Foundation will offer a Department of Justice concealed carry class to obtain a permit Saturday.
The course, which runs from 8 a.m. to noon at the Ripon Rifle & Pistol Club indoor range, will be taught by local NRA-certified instructors and will cover Wisconsin concealed carry laws and when individuals can and can't use deadly force for self protection.
This is a non-shooting class. Cost is $50. For more information on the course and registration forms, visit www.ripongunclub.com and click on the "Calendar of Events" or call Mike at 920-896-5128.
4. TRICK OR TREATING
While trick-or-treating will be held this year in the cities of Ripon and Green Lake, it could look a little different as public health officials recommend making some changes to the iconic tradition.
Trick-or-treating will take place in Ripon and Green Lake Sunday, Oct. 25 from 3 to 5 p.m. At the same time, officials are reminding participants to maintain social distance, exercise caution and to explore contactless options for handing out candy.
 "Obviously, this year is a little different when it comes to this activity," the city of Ripon Police Department said in a Facebook post Friday. "Some homes may not be handing out candy; watch for signs at residences or other indications that they may not be participating. Porch lights that are on welcoming trick or treaters. FDLCO public health has issued some advise as well on this issue. If sick stay home! Trick or treat with those you live with household members go together, practice social distancing, wear a mask to participate even under your costume, and use hand sanitizer before and after opening candy, avoid homemade treats, please be safe!"
"Be mindful of social distancing," the Green Lake Police Department said on social media of trick-or-treating. "There are several ways of handing out candy that are contactless; Facebook and Pinterest have many versions to check out."
5. LIVE MUSIC AT VINES & RUSHES
Vines and Rushes Winery in Ripon will host musician Ellis Brown today (Saturday) from 2 p.m. to 5 p.m.
Brown will return to the winery and play a mix of Folk, Bluegrass, and Americana style music.
Attendees are encouraged to "grab your favorite glass and enjoy a wood fired pizza, serving from 12 to 8p.m.
(To get your event considered for publication, email news@riponpress.com)