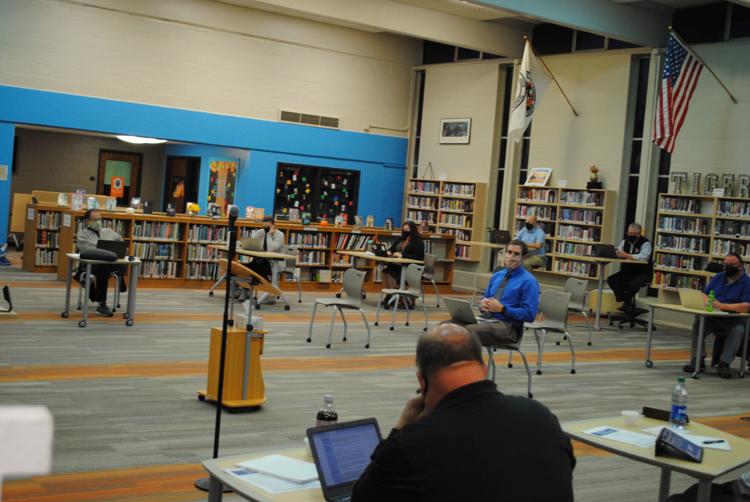 The Ripon School Board discussed a host of issues at its regular meeting Monday night.
Here's a list of the top five:
1. MILL RATE DECREASE
At $8.95, the Ripon Area School District's mill rate for the 2020-21 school year will be its lowest since 1984, meaning the average homeowner with a property value of $100,000 will see a $130 decrease in school district taxes compared to last year.
Multiple factors have led to this historically low mill rate, but Ripon Area School District Business Manager Jonah Adams noted one of the biggest is that property values within the school district went down last year compared to property values in the rest of the state.
"That was a challenge for us because we had less property value to spread our tax levy over, so the mill rate went up," he said. "But this year, our [state] aid is based on last year's property values going down compared to the rest of the state, so we got more aid because of that."
However, Adams added that the mill rate could "bounce back up" next year, especially if state aid is reduced, and the growth in local property values more closely resembles the growth in state property values.
(Check back later for a more detailed story on the mill rate decline and the School District's 2020-21 tax levy)
2. THIS YEAR'S TECH FUNDS USED
Leading up to the Nov. 3 referendum, Adams noted the portion of this year's budget dedicated to technology was almost used up.
"It's pretty much all spent, so there won't be much technology spending for the rest of the year," Adams said.
The ballot question requests $500,000 in each of the next six years to fund purchases for technology, curriculum and facilities maintenance.
Nearly identical referendums were approved in 2009 and 2014, meaning taxes would not increase if this one is approved.
"It's very important to our school district," Adams said in September. "The referendum provides operational spending that has kept the district financially strong."
3. WINTER BREAK EXTENDED
Due to COVID-19 in the area and the added pressure on staff and families, the School Board unanimously approved an adjustment to the district's calendar.
The School Board granted three additional days over the winter break to allow for a two week break.
The move allows for 16 days off over the winter break, which is from Dec. 19 to Jan. 3.
4. 2021-22 CURRICULUM CHANGES
The School Board unanimously approved revisions to 2021-22 course offerings, which includes adding a "Multicultural America" course that will be offered as a social studies elective for students in 11th and 12th grade.
Other courses added include "Technology Education Internship," "Algebra 1 Strategies," "Geometry Strategies" and "Algebra 2 Strategies."
5. SPIRIT WEEK PLANNED
The Student Council at Ripon High School is planning a "Spirit Week" that will feature dress up days and other socially distanced activities.
The week is an effort to give students something fun to look forward to with Homecoming canceled and many fall sports on hold until spring.