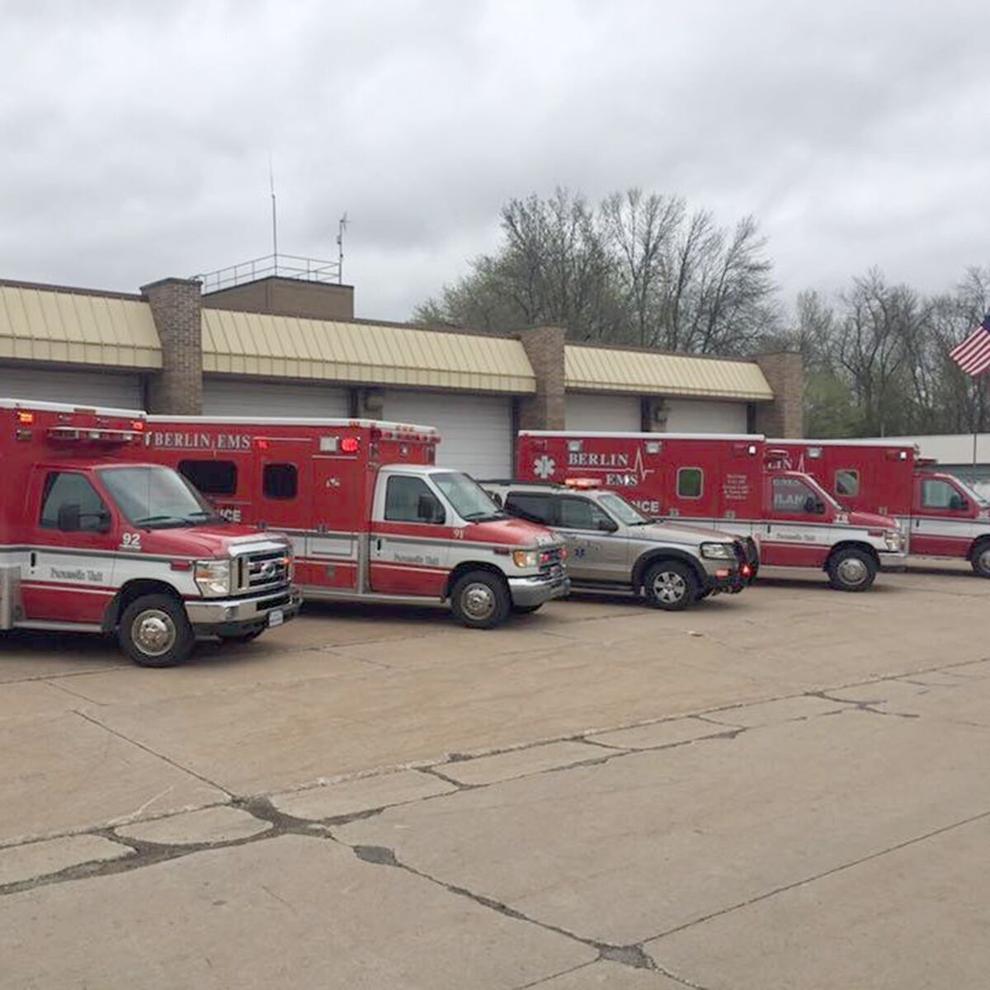 Issue:
Green Lake County has formed an ad hoc ambulance committee to evaluate a recent study into the county's emergency medical services (EMS), which recommended implementing a county-wide ambulance service.
Background:
EMS in Green Lake County has been a point of contention for several months, after a study by Strategic Management & Consulting LLC (SMC) proposed four options for a countywide EMS service of varying size and cost that would "create a more stable and efficient ambulance model."
Three of the options have the potential to merge Berlin EMS and Southern Green Lake County Ambulance (SGLCA), while the other would create a countywide system and leave SGLCA as is.
Currently, Berlin EMS covers roughly 75% of Green Lake County, including Green Lake, Berlin and Princeton, while SGLCA operates out of Markesan and covers Marquette, Dalton and Kingston, according to the report.
Without a more comprehensive EMS plan, the report noted it would be "shortsighted to assume" Berlin EMS will continue covering 75% of the county as it faces financial and staffing pressures.
"The cost of providing EMS services are continuing to grow as the true volunteer systems are no longer attractive to people," the study said. "It is no secret that combining resources has the potential to significantly reduce costs and, in many cases, increase services."
To address the issue, the Green Lake County Board of Supervisors voted Nov. 10 to form a committee consisting of seven members from the northern and southern regions of the county — including members of Berlin EMS and SGLCA — to recommend a resolution to the County Board.
Status:
The committee has met four times and, so far, has not settled on a specific direction for EMS in Green Lake County, according to meeting minutes.
However, a resolution was drafted and included in the committee's meeting packet for its consideration at its March 2 meeting that would allow the county to adopt the third option for EMS service, effective July 1, 2021.
According to a presentation by SMC to the Green Lake County Board at its Sept. 15 meeting, this option would staff two full-time paramedic units with EMS staffing in Green Lake and Berlin and staff a third station in Markesan with all volunteer, paid-per-call or part-time emergency responders.
Under this option, SMC says stations in Berlin and Green Lake would be required to each have a minimum of one full-time paramedic, while the one in Markesan would not. SMC added that this option offers the most use of current volunteers, paid-per-call and part-time staff and allows time for people to buy into the idea of a countywide EMS service. However, it does "not guarantee a paramedic rig in Markesan."
According to the draft resolution, this option would have an anticipated tax levy of $1.2 million, amounting to $68 per capita.
However, the committee did not approve the resolution at its March 2 meeting.
What's next?
During the meeting, committee member and SGLCA Director Joel Strahota proposed that SGLCA remain intact for three to five years after implementation of a county service, according to the meeting minutes.
The committee also discussed Green Lake County potentially acting as a funding-agent to contract various ambulance services or forming an EMS Commission to oversee EMS throughout the county, per the meeting minutes.
The minutes stated that members of the committee will work with local legislators and the Wisconsin Department of Revenue to learn more about their options.
The committee will next meet Monday, March 22 at 5:30 p.m.
Is there an issue you want us to update?
If you're wondering about something that was in the news but doesn't have a resolution, send your idea to:
Email: news@riponpress.com.
Phone: 920-748-3017
Mail: 303 Watson St., PO Box 262, Ripon, WI 54971