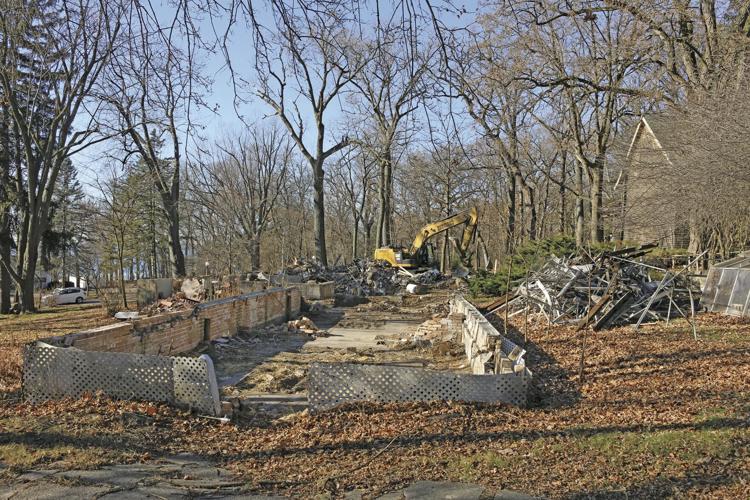 Issue:
What's been going on with the Heidel House redevelopment?
Background:
Lighthouse Hotel Development and Green Lake Hotel Group LLC closed the sale of the property on Sept. 30, with plans for a 115 room hotel 15,000 square feet of space for conferences, meetings, weddings and banquets, along with expanded car parking and boat docking.
Green Lake Hotel Group essentially owns the property while two subsidiaries of Lighthouse will develop and run the property. Lighthouse Hospitality Group will manage the hotel while Lighthouse Development Group will be in charge of redeveloping the property.
The original Heidel House closed its doors in May 2019, significantly impacting Green Lake's tourism economy.
For example, in 2019 Green Lake County saw a decrease in tourism-related tax revenue, visitor spending, employment, total business sales and labor income, according to the Wisconsin Department of Tourism.
Compared to 2018, visitor spending fell by roughly 15%, business sales by 9%, employment by 6%, labor income by 18% and state and local tax income by nearly 13%.
"[For] two summers we've had this place missing from action, and I don't think any of us want to see it go into a third summer," Investor Mike White said at the October groundbreaking.
Status:
Over the last several weeks, developers have been working with contractors and adjusting division of labor for the renovation while several buildings have come down, according to Lighthouse President Don Klain.
He told The Commonwealth that the Guest House, Stable House and Hilltop Building have already been razed while part of the Mariner Lodge is set to be razed this week.
In addition, Klain said the Grey Rock building is not going to be razed and it is not planned to be a restaurant on the property. Instead, the Grey Rock is being offered for sale. 
"Somebody may purchase it and run it as a restaurant –– I highly doubt that — but our intention is not to run it as a restaurant," he said.
Klain added that interior renovations are anticipated to begin in about two to three weeks around "mid-December," barring any delays.
What's next?
Developers have pledged that the revitalized Heidel House would reopen in May 2021, two years after the original hotel closed.
Klain noted the main restaurants on the property will be the Boathouse Pub and a fine dining establishment located in the old Sunroom Cafe, as well as an additional bar in the lobby.
In addition, Klain noted Lighthouse already is making tentative reservations for events and weddings into 2022 and 2023, which he believes is a testament to the historic property.
"We have a wedding already booked for 2023," he said. "It shows that there's a lot of demand for the facility, both in hotel and in banquet."
Is there an issue you want us to update?
If you're wondering about something that was in the news but doesn't have a resolution, send your idea to:
Email: news@riponpress.com.
Phone: 920-748-3017
Mail: 303 Watson St., PO Box 262, Ripon, WI 54971