As school was getting ready to start last week, A'viands Food Service Director Briony Storz was preparing to return to "normal" meals at the Ripon Area School District.
This came after A'viands and the school district served more than 113,000 meals to the community from March 23 to Aug. 28 as part of an emergency feeding program.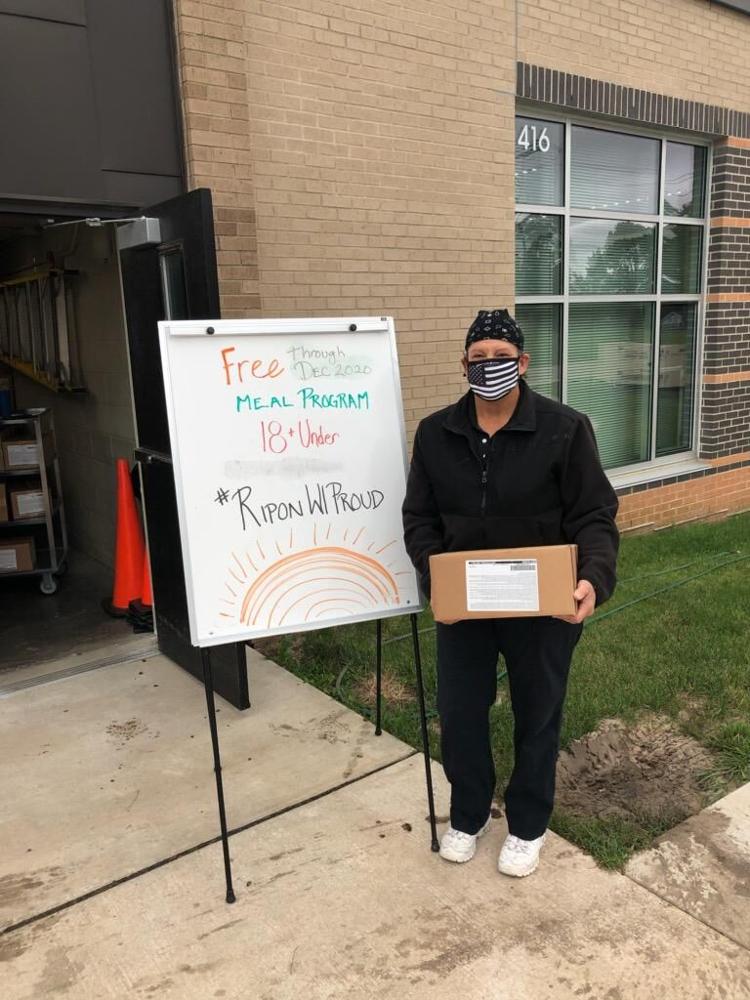 And then on the day before school started, the USDA released a waiver for school programs to continue feeding on the Summer Food Service Program or Seamless Summer Option program.
Around 5 p.m. that night, the state of Wisconsin also gave its approval to allow all breakfast and lunch meals for children 18 and under to continue to be free through the end of December.
While unexpected, it was a welcomed change for Storz.
"They always say change is crazy and you prepare for the worst …," she said. "We've been doing food service in Ripon for quite a long time, so I think it was one of the best last-minute surprises we've ever received."
As a result of the late change, A'viands and the school district are able to provide free meals in a few different ways. They include:
‰ On-site meals for students in grades K-12 attending on site (free breakfast and lunch);
‰ Hybrid Option for students in grades 6-12 who are on site two days per week. While not in school, these students can pick up boxed meals for virtual learning days. They can pick up breakfast and lunch meal boxes on Tuesdays or Wednesdays at 3:07 p.m. in the middle school and high school cafeterias. Each week, meal pickup will be offered to students on the first day of on-site instruction (both cohorts).
‰ Virtual/community option for students who attend virtual programs full time and families with children not yet in kindergarten. Boxed meals for the week may be picked up from 6:30 to 8 a.m. at Ripon Middle School, Door 9. Meals should be reservd online on the school district's website under the "Food Services" tab for pickup on Monday mornings.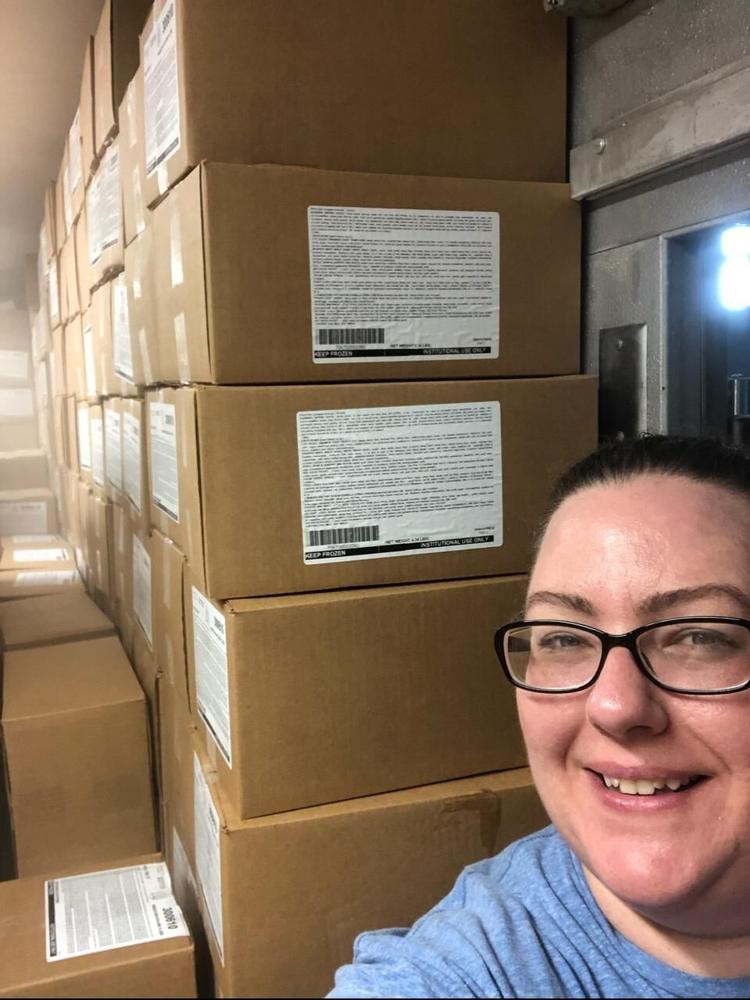 If the response in the summer was any indication of community interest, Storz is happy to be able to continue offering that service to families through the rest of 2020.
"To be able to do that for the next four months, I think, is going to be just the ultimate help of something that the district can provide for the community and for families with children," she said. "… We can feed kids who aren't enrolled in the school district; we get a few kids that are doing 100% virtual, temporary virtual, hybrid meals. It gives us a lot more freedom to be able to reach a lot more people."
She added parents or community members can pick up free food for neighborhood kids and daycares as part of the waiver that the USDA and state of Wisconsin approved.
Persons over 18 years of age who are determined by a state or local public educational agency to be mentally or physically disabled and who also participate in a public or private non-profit school program during the regular school year may receive free meals as well.
While Storz acknowledged that the program could be abused, she hopes people are truthful and that the food gets to the children who it's intended to help out.
"It's written kind of into some of the fine print of any policy that's handed out by the USDA or by the DPI is that we ask that people are upfront and honest with us," she said. "But once it leaves our kitchen, I have no way of knowing if that truly happens or not. It's the same as if I serve them a vegetable. If they take it on their tray and sit down to eat at lunch, are they really going to eat that vegetable or do they just have it on their plate? I hope that people that need the food are able to get the food and the nutrition that they need from it. But past that, I'm just happy to be able to support people in our community. I think that's the benefit."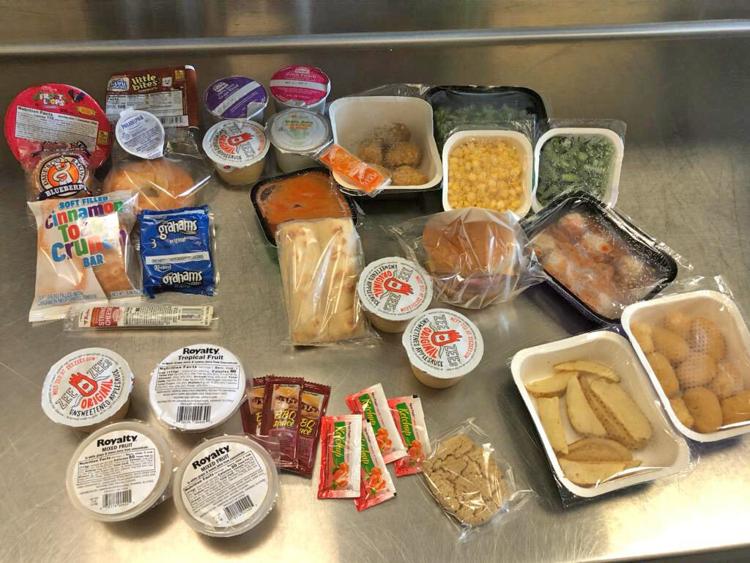 While A'viands and the school district had to change courses to continue to provide free breakfast and lunch, Storz noted they didn't have to do much different in terms of healthy and safety as a result of the coronavirus.
"Really there was no major changes between food service before and after COVID because we maintain really high standards and work with the Fond du Lac County Health Department on a regular basis," she said. "And we'd go through surveys and audits regularly for things like that, so really the only main difference is we were more cautious with how and where we worked together in the kitchen. As far as if we had a staff member at one workstation, we wouldn't have more than one person at that workstation. We really kind of divided up the different chores on a shift and made sure we were spread out throughout the kitchen area. But our sanitation level didn't change; we have pretty high standards on that. Our sourcing from all over vendors didn't change. There's a lot of things that just didn't change for us in the food service side of things."
One place Storz would like to see a change is more support from students who are willing to try something new and eat lunch or breakfast at school for free.
She noted as far as participation is concerned, lunch counts were similar this summer to what they are during a normal school year month while breakfast went up.
"I'm hoping here in a couple weeks, once we transition more and more into the school year, that we'll see an increase in participation," Storz said.
Information on the free breakfast and lunch program was sent out to parents when the news broke last week, but Storz is concerned that it may have gotten lost for some among all the information that was being provided.
"You think about what a family could pay for breakfast and lunch at school, and to be able to get that free assistance for the next four months is going to be a big help for a lot of families in our community," the food service director said. "So ultimately, it's just a great thing."
For more information, visit the Ripon Area School District's website or email Storz at storzb@ripon.k12.wi.us.