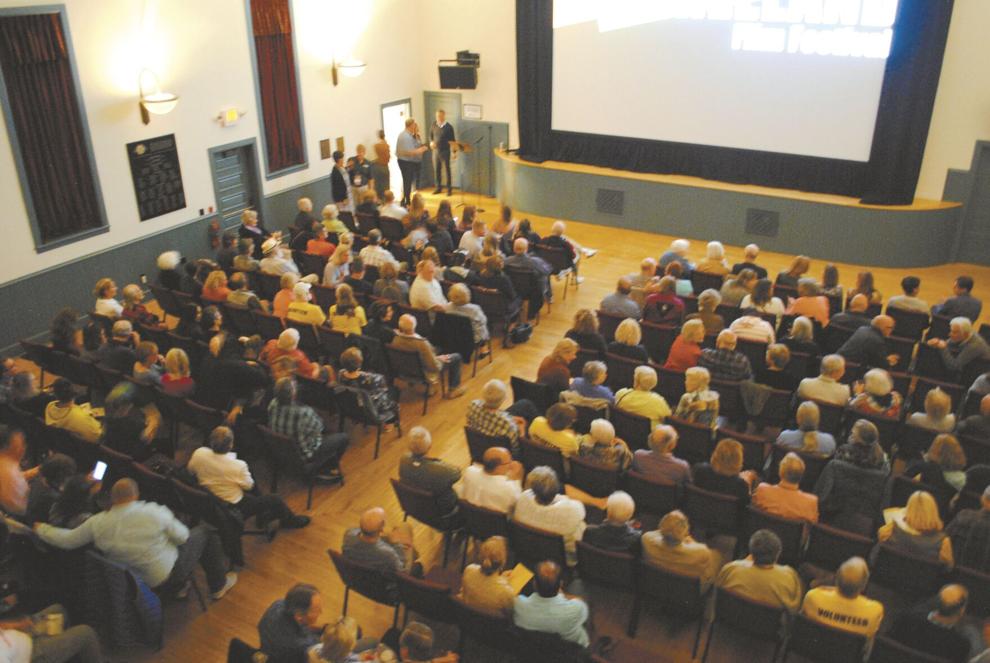 As the ongoing coronavirus pandemic causes major economic disruption and cases continue to surge, tackling the pandemic and preventing ones like it in the future has become the top priority of many organizations.
That includes non-government organizations (NGOs) such as Freeland and End Pandemics.
"The experts talk about how we're getting off pretty lightly this time compared to what could happen if this comes again, and it is likely that it will if we don't address the causes," co-chair of End Pandemics Steve Galster said.
Steve explained that zoonotic pandemics, like the coronavirus pandemic, are caused when people tamper with wild animals — most commonly through wildlife trade and the destruction of natural habitats.
That's why this year's Freeland Festival, which takes place Friday and Saturday in Green Lake, in conjunction with End Pandemics, is focusing on protecting the planet's health by preventing pandemics.
This year's theme is "A Better World: Beyond Pandemics" and seeks stories that explain the drivers of zoonotic diseases and the impacts of pandemics so people can mitigate their recurrence.
The festival takes place in Town Square's ballroom and offers a free weekend of films and panels that explain why the pandemic happened and how future ones can be prevented.
"'A Better World' is our positive way of saying that we've got this staring at us, we can either look away or we can do something about it to make it a better world," Freeland Festival Event Coordinator Evelyn Galster said.
Freeland's founder Steve Galster helped establish End Pandemics a week after the coronavirus got its name and has been teaming up with legislators in Asia, NGOs in Africa and South American, the Vatican and numerous nonprofits to raise awareness of pandemics' origins to prevent them.
Together, Freeland and End Pandemics are working together to show how phenomena like the destruction of natural habitats and wildlife trade push humans and wildlife closer together leading to outbreaks of zoonotic diseases.
The September events are more of an abbreviated version of past Freeland Film Festivals with limited availability to keep guests safe per health guidelines from the U.S. Centers for Disease Control and Prevention.
Guests of the festival are required to wear masks, regardless of vaccination status.
While the event is free to attend, donations are accepted and appreciated.
"We hope in getting people here, they see the benefit in what we're doing and understand that if they do want to support, they know why what we're doing is so important," Evelyn said.
The festival begins Friday at 6:30 p.m. at Town Square Ballroom with live music from the folk-rock bsR Trio.
Steve then will welcome guests and present this year's theme "A Better World: Beyond Pandemics."
Opening night will feature Netflix's "Human: The World Within" film series with a showing of "Defend" that shows the connection between the resiliency of people and the resiliency of the planet.
Steve said he wants the opening night film to show people the connection between the planet's health and human health.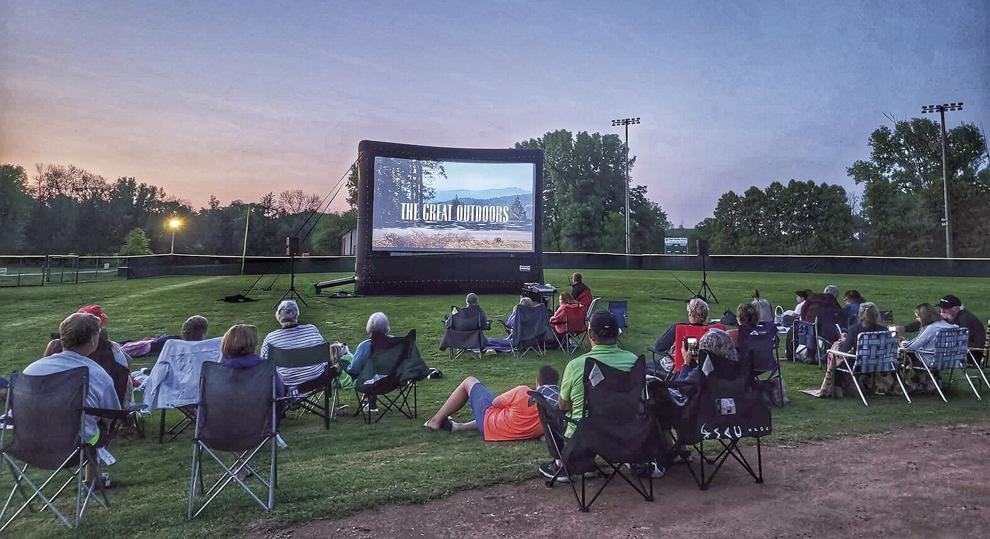 "The film is told through characters who have had cancer or other life-threatening diseases, talks to those survivors to explain what to do with their bodies and then actually make the connection between what's going on in our environment to explain the diseases," he said.
Following the film, "Defend" producer Dan Bromfield will be Zoomed into the ballroom to answer questions from the audience.
The following day, Saturday will kick off at 10 a.m. with live music from Saji Villoth.
A panel on regenerative agriculture featuring panelists Roger Leakey, Marc Eberle, Mat Boerson and Ken Bates begins at 10:30 a.m.
Following the panel, a documentary on regenerative agriculture "Living Soil" will be shown at 11:30 a.m.
The documentary, produced in Iowa, shows how innovative agricultural practices can help to benefit soil health for years to come.
"It's a perfect fit for this area and our festival because we're trying to connect people globally with what we're doing here in the Midwest," Evelyn said.
The next panel, titled "Making Wildlife Traffickers Pay," features Christina Scaringe, Jacob Phelps and Stephen Kohn. It will take place at 1:30 p.m.
Evelyn explained how traffickers are often poor people doing what they need to survive. The panel and the following film address how to work with them to stop trafficking.
"It's about not just capturing traffickers, but about what to do afterward instead of locking people up and throwing away the key," she said.
The panel is followed by the animated short film, "Pongo the Stolen Orangutan: How Law Can Heal," directed by Colin Sytsma.
Members of the Bad River Band of Lake Superior Ojibwe Dylan Jennings then will give a talk at 3 p.m. on his perspective of the pandemic as a Native American.
"The Return," a film on an Ecuadorian family's search for refuge from COVID-19 in the jungle and potential return to civilization as lockdown ends, will be shown at 4 p.m. and followed by a discussion with three National Geographic explorers.
The festival will conclude with a showing of "Fantastic Fungi: The Magic Beneath Us" at 7 p.m.
Evelyn said she hopes Freeland's event this year will help people make sense of pandemics and their connection to our environment.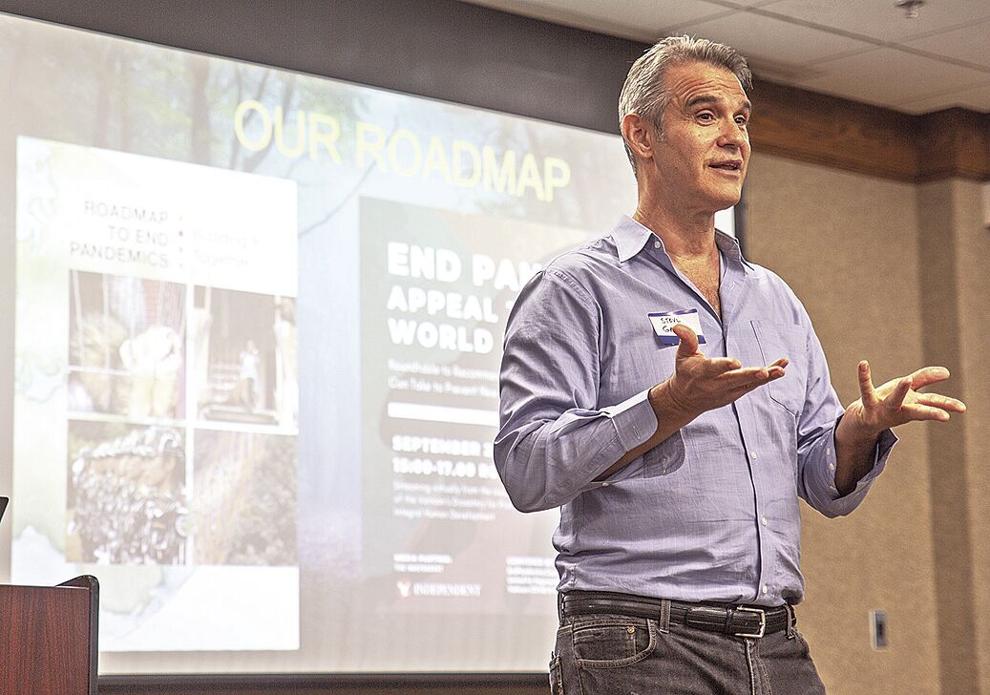 "We've all heard of pandemics, but did we really know what it was until it happened?" she said. "It's not just a thing that's here, it's everywhere and we all have to be on the same page or it's never going to end."
The September events will be followed by Freeland's global virtual Film Festival Dec. 3 through 5.
The festival also seeks films that explain the drivers and impacts of pandemics, and how they can be prevented by addressing their root causes.
"This is stage two of our festival, and it will be streamed out of the Foreign Correspondents Club of Thailand," Evelyn said. "Because it's virtual, anyone can log in and stream it."
For more information on the Freeland Film Festival and a look at the program guide visit www.FreelandFilmFest.org.