Gents, a still relatively new co-op at 211 Watson St. in downtown Ripon, is expanding in ways to benefit local farmers while educating the community about the benefits of organic and regenerative produce.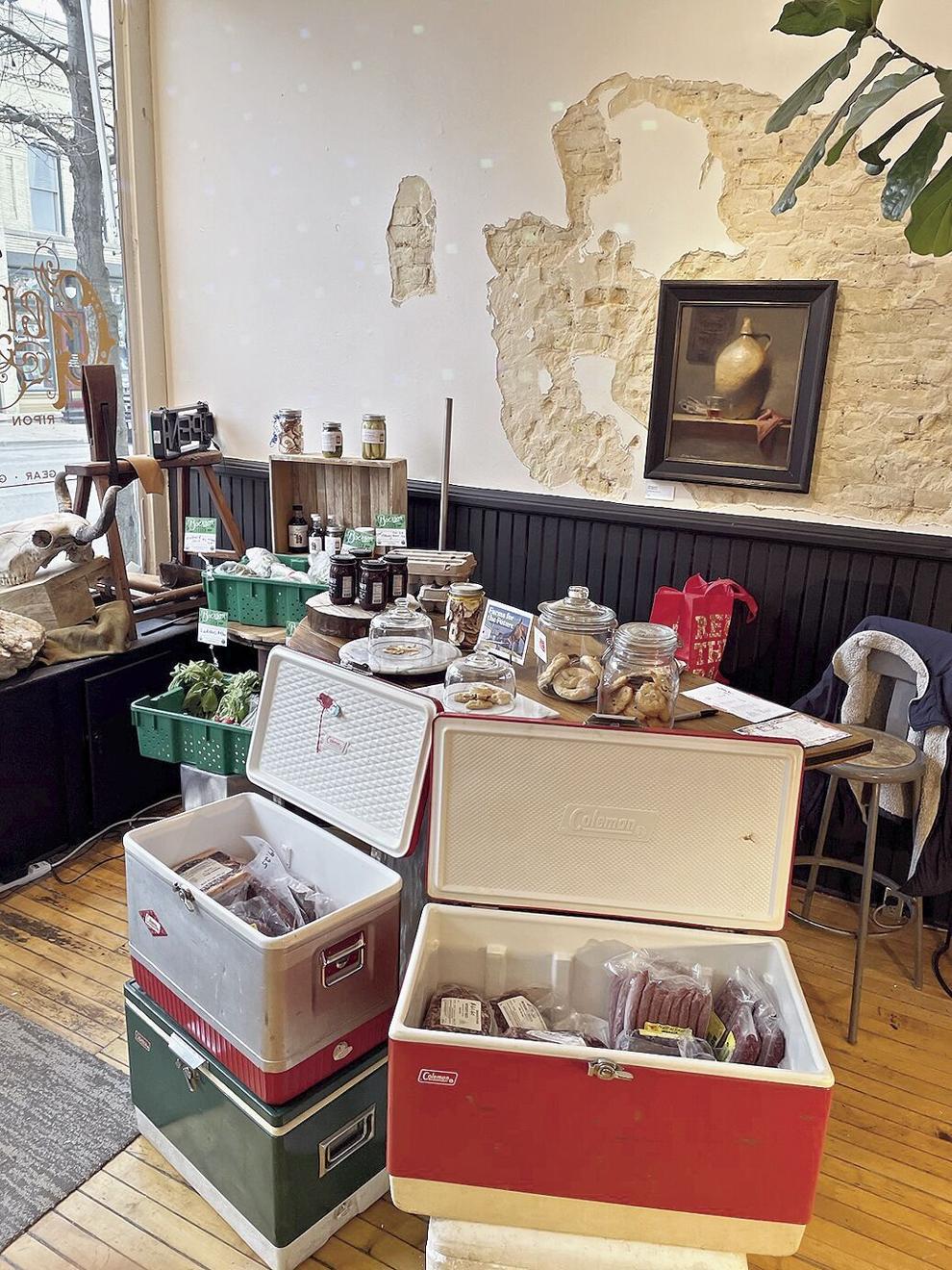 Sam Wisneski entered a partnership with Gents Chief Executive Dan Monday to start a "Green Market," the first of its kind, where some of its retail space is used to swap out displays of area farm products.
The first installment on April 22 was a "great success," Monday said, as was its latest event on April 29. He hopes that it will continue Saturdays throughout the summer or even Saturdays year-round.
"[Wisneski's] doing this out of the kindness of his heart to help farmers, even though he's not an actual farmer himself. And he's not taking a penny for himself from the sales," Monday said. "He and his family are providing the labor for it. Typically, a farmer would come down and have to sit at a farmers market all day, set up a tent, and be beholden to the weather and all that. So one of my business colleagues said 'Why don't we bring it here?'"
Proceeds from Green Market sales at Gents goes back to the farmers.
"It's something that helps them and also gets food in the hands of our community, which is incredible to have," Monday said. "I was absolutely blown away by how much product we sold [at its first installment]. He sold a lot for the farms and was able to donate the leftover produce to the Traded Treasures food pantry."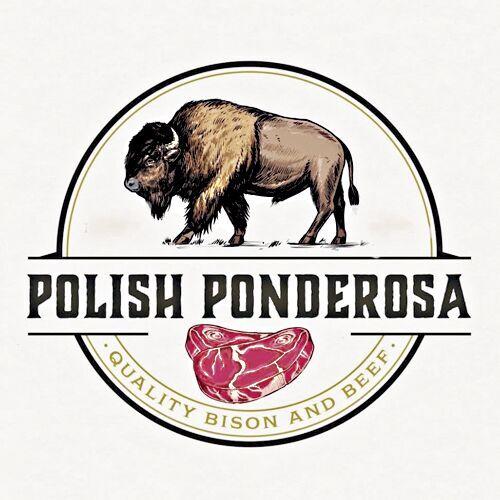 Some of the farms involved already include Polish Ponderosa from Eureka and Boersen Farms in Green Lake, as well as some local bakeries.
Gents opened last fall and, as a co-op, continues to fill a retail gap in Ripon as it caters toward male clientele and features men's home decor, vintage vinyl, handmade leather goods and paintings, as well as a barber shop that is nearing its final stages.
Wisneski came back to Ripon from Brooklyn, N.Y. during the pandemic. The idea came around as he hoped to eat healthier and more naturally, but struggled to find those kinds of products in the area.
"At that moment in time, it just kind of coincided with trying to eat as naturally as possible without any processed foods, chemicals, herbicides or pesticides. With all the local farms in the area, I started having to hunt everything down," Wisneski said. "I'll drive a couple hours for this, but I understand not everybody has that kind of time in their day.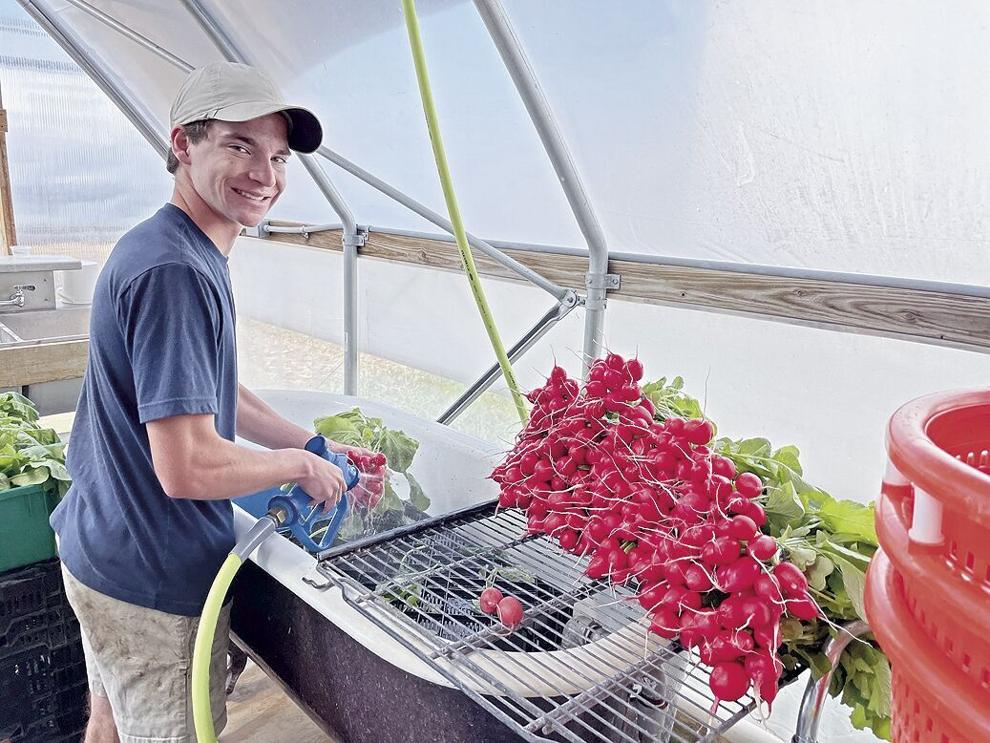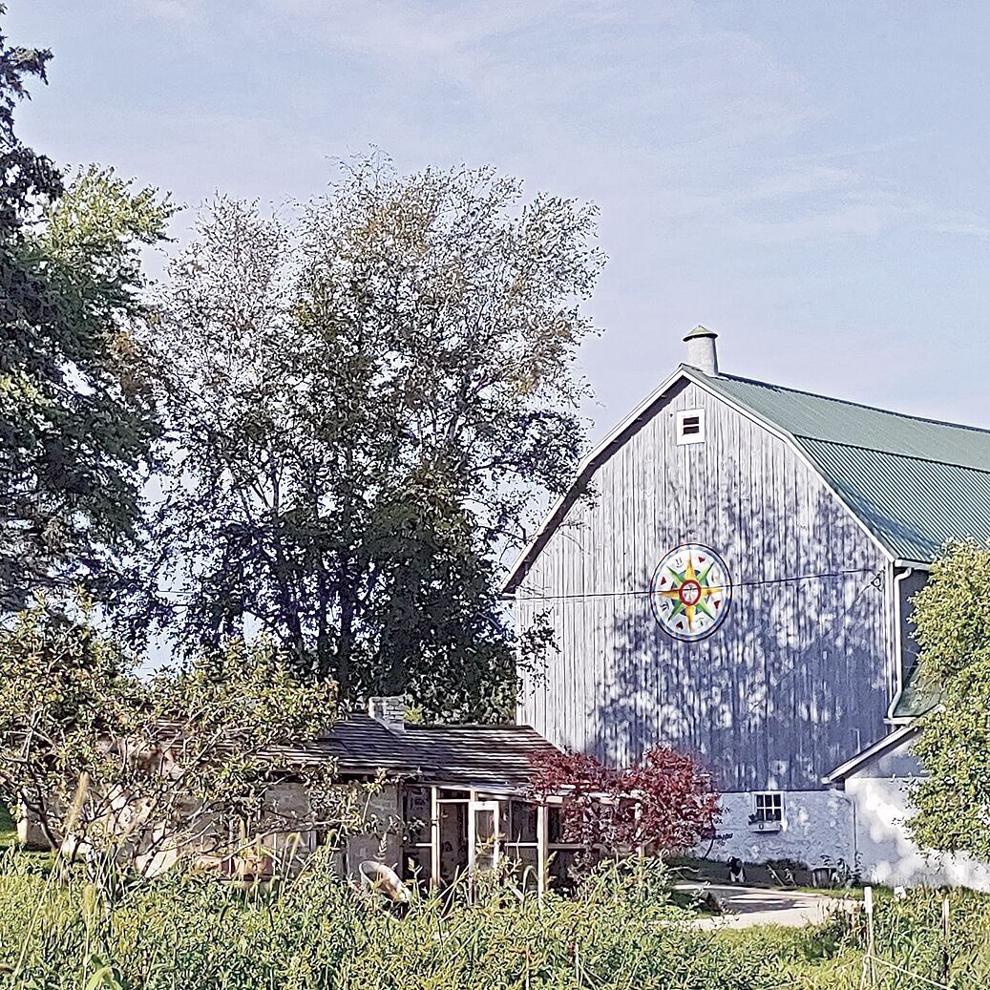 "Even in a small town with so many farms and good producers in the area, it was really hard to find it. I was driving all around the countryside trying to find all the farmers that were working either regeneratively or organically at the highest quality while respecting the soil and the land, respecting the generations to come."
Wisneski's greatest motivation is to have his kids access local food made independently by local people when they're his age.
"I don't think most people realize it's very close to being extinct, all these little farms going out of business and being bought up by monoculture," Wisneski said. "I want to advocate for this because I believe this is deeply important, and if it goes away, it's gone."
He and Monday had previously crossed paths and recently connected the dots for what they could do for each other and local farmers.
"I believe there's so many opportunities available, always in life, and especially in small communities. But it's so easy to kind of just get locked into your lane or kind of fixed into your box," Wisneski said. "I want to start creating better local food economies, so we're getting as much of our material from local growers as possible because on a worldwide scale, if anything gets weird, we should be able to take care of our own."
As people strive for connectivity and community engagement. Monday and Wisneski both hope this initiative can uplift and unite those in and around Ripon with natural products.
Those who might be interested in getting involved may reach out to Wisneski at wisneski97@gmail.com.