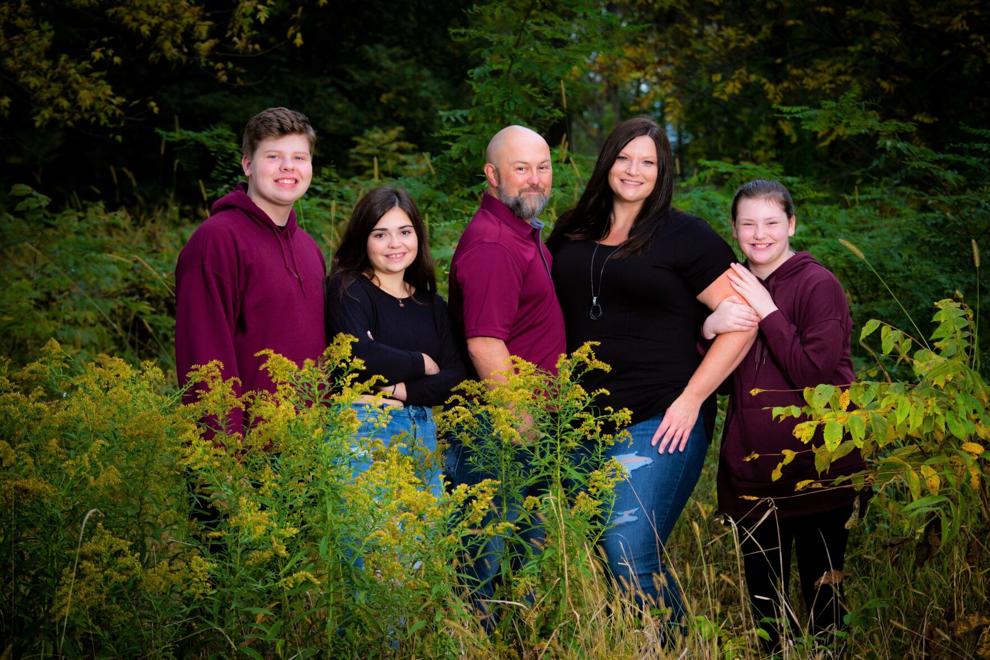 A Riponite is looking to help out the Ripon Community Food Pantry.
Nicole Toombs, a Moraine Park Technical College (MPTC) student in the process of attaining a degree in leadership and organizational development, has created a service project to support a non-profit organization.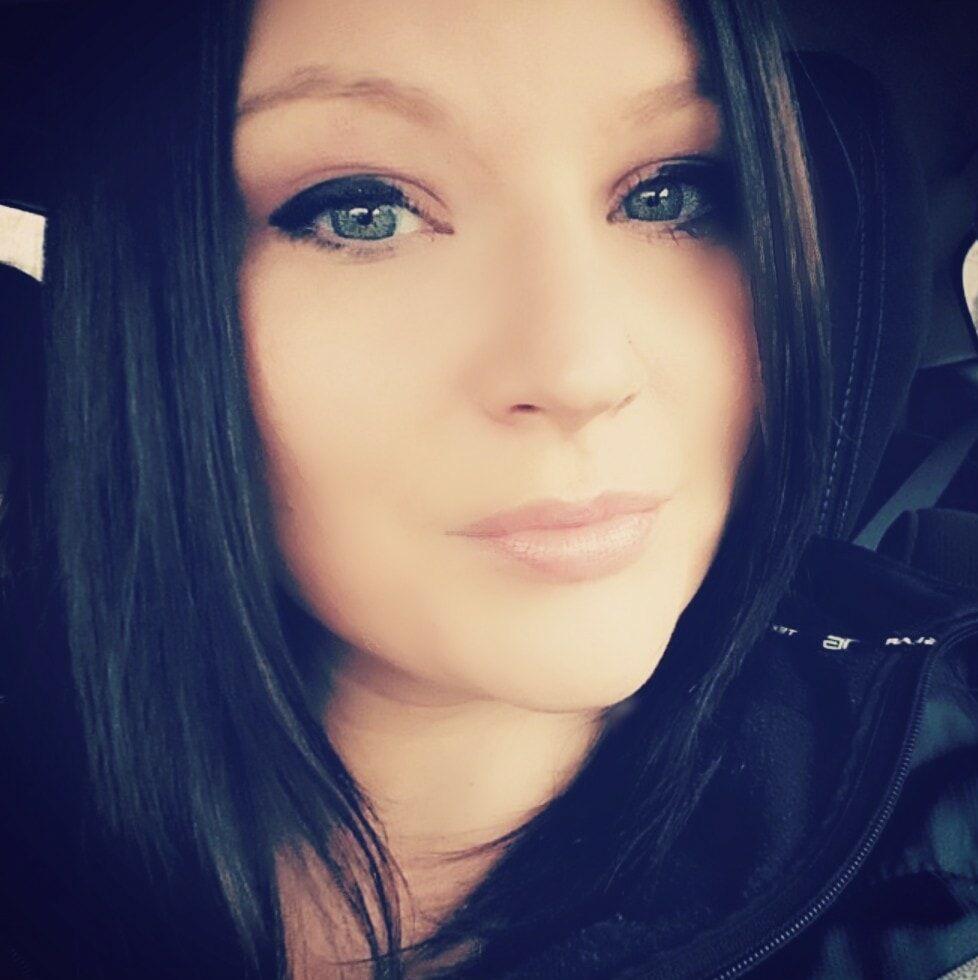 She chose the Ripon Community Food Pantry. Her project is dubbed "Share What You Can Food Drive" takes place the week leading up to Valentine's Day at Webster's Marketplace.
The Commonwealth caught up with Toombs to learn more about her project, here's the conversation:
Q: Could you give us a little bit of background about yourself?
A. I was born in Ripon but grew up in West Rosendale. In 2003, I moved to Ripon to raise my son and be closer to my parents. The three-minute commute to work was pretty nice too, but the best part was making Ripon our home.
Fast forward 18 years –– with many ups and downs and a few "forks in the road," here I am — still living in Ripon but now with my husband, our blended family of three children, and even my mom. We combined households after my dad unexpectedly passed away. What can I say? I value family; it's important to me, just like helping others and advocating for mental health. I currently work as a substitute teacher's aide for the Ripon Area School District but have also been an avid volunteer for 12 years within the schools and in other various youth programs.
I'm also an MPTC student who has recently received five certificates and will now be graduating with an associate degree in Leadership and Organizational Development in May. If someone would have told me in high school that I would have been going to college for the first time while in my late 30s and be graduating with a 4.0 GPA, I would have laughed in their face. This seems surreal sometimes to think that I'll be graduating college in May, while my two oldest children will be graduating high school the following weekend.
Q. Where did the idea for the "Share What You Can Food Drive" come from?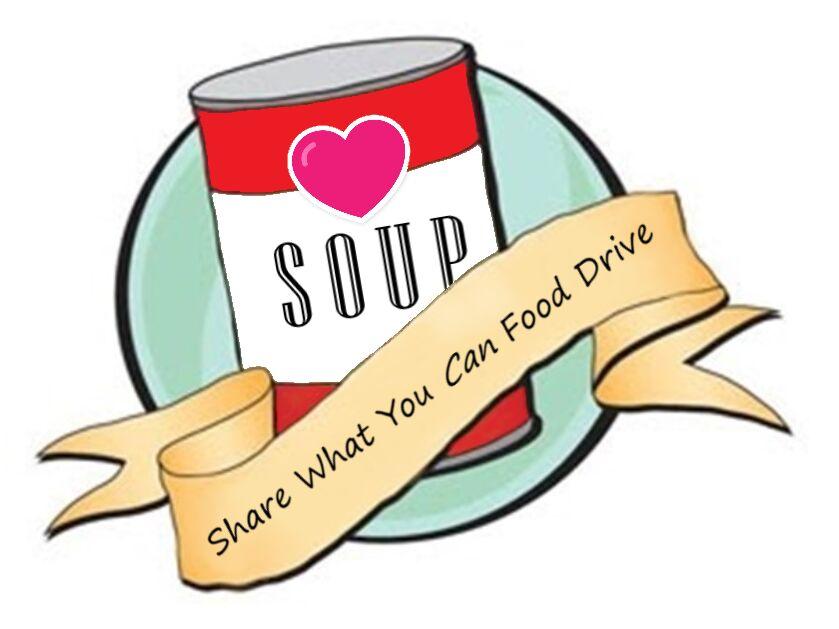 A. As a graduation requirement, we need to lead a project of our choosing for a company or non-profit organization. I wanted to help "people," especially those in need within our community. After following Facebook pages like "Heroes of Ripon," I see just how much our community is willing to support one another –– and I love that. Because of the time of year, I wanted the theme to be related to hearts, caring and Valentine's Day. My original idea was "Share the Love," but I decided it should be more "food" related. After doing some online research, I chose to use "share what you can" with a play on the word "can" because of needing canned goods. I also created a mission statement that represents our objective with this project: "Feeding families and warming hearts within our community."
Q. What was involved from a planning perspective?
A. I started by using a mind map to brainstorm ideas of the type of fundraiser I could have, which also included who it could benefit and who may be involved. Using critical and creative thinking skills, I was able to create ideas and make decisions that would aid me throughout my project. Answering "who, what, where, when, why, and how" questions helped me figure out the basic structure of my project:
Who is the project for and who are the beneficiaries? Who will be involved (team members, key drivers, etc.)?
What is the project's purpose and what will it contribute to your community? What is the theme (for publicity and branding materials)? What are the objectives?
Where will the project be located?
When will the project take place?
Why is it important?
How much funding is needed? How many resources are available? How will it be implemented or operated? (items and resources needed, etc.)
I also utilized outlines, created a project work plan table for activities, made numerous lists, took notes, etc. to help me remember things, stay organized and plan activities that needed to be completed.
Communication, communication, communication –– that is key. I made so many phone calls, sent countless emails, and did Zoom (and in-person) meetings regularly with those on my team (and other key drivers involved). Speaking of key drivers, thank you for helping us get the word out to those in the community.
Q. How can people donate?
A. Food donations can be made at Webster's Marketplace, 1188 West Fond du Lac St., Ripon or contact me through the Heroes of Ripon Facebook page to set up a porch pick up for those who would prefer not to travel.
Monetary donations can be made by cash or check (payable to "Traded Treasures Boutique and Ripon Food Pantry") by mail or in person at 102 W. Jackson St., Ripon. They also have the ability to accept online donations via PayPal or debit/credit card on their website www.tradedtreasures.com. Please note somewhere on your donation that it's for the food drive.
Businesses (and individuals) can also donate gift certificates, coupons, items, gift baskets, etc. that will be sold during an online silent auction. Please contact me if interested in donating such items via the Heroes of Ripon Facebook page or by email at ntoombs1982@gmail.com.
Q. When can they donate?
A. The Share What You Can Food Drive is taking place Monday, Feb. 8 until Sunday, Feb. 14. Food donations can be made during Webster's business hours of 6 a.m. to 10 p.m. daily or contact me through the Heroes of Ripon Facebook page to set up a porch pick up.
I will start the online auction by Monday, Feb. 8, so people can start making bids. I will add more donation items as they come in and plan on keeping the online silent auction open until Wednesday, Feb. 17, just in case there are any late donations made during the week of the food drive.
Q. Why is this an important cause?
A. In Wisconsin, 515,930 people are struggling with hunger –– 179,180 of them children, according to Feeding America. Many families in our community (and all around the world) have been hit with hardship this past year because of COVID. I know the kind of health effects this type of stress can put on a person and their family. I don't think anyone should have to carry the burden of worrying if they will be able to feed their family. The Community Food Pantry helps provide groceries for up to 200 families every month, as well as clothing, furniture and household goods to those in crisis situations. These families could unknowingly be my friends students, or neighbors.
Q. What have you learned from doing this project?
A. Wow, there is a lot of planning and preparation involved. I also never realized just how important networking is. I reached out to many people in my own network but have now been introduced to new people in our community that I haven't had the chance of getting to know. Projects like this are what bring people and communities together.
Q. Is there anything else you'd like to share?
A. I would like to recognize all of Webster's team members that are helping make this project a success. The quick response and support I have received from Webster's is more than I could have imagined. I am really excited for the event and to watch our great community come together and support those in need. Any little bit helps, so let's "share what we can."