In his fifth year of business as the originator of Avrom Farm of Green Lake, Hayden Holbert reflects on his experiences.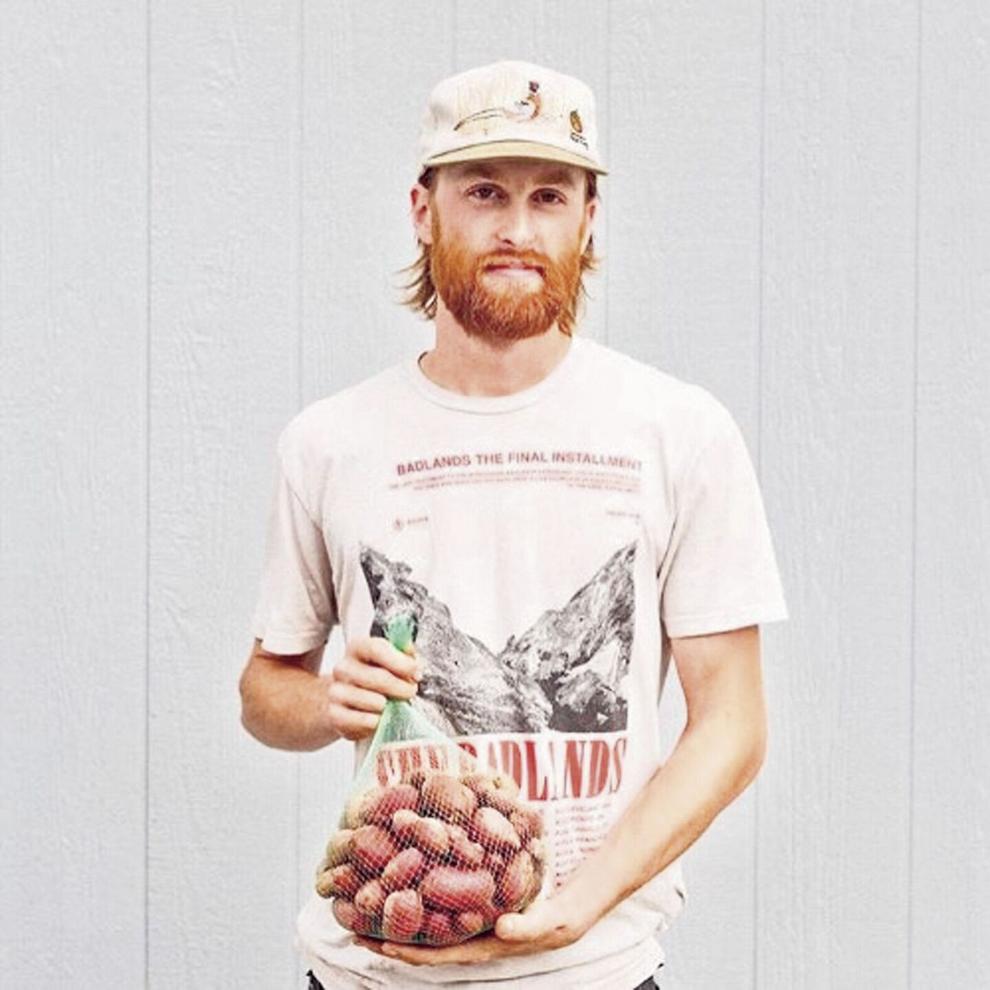 Avrom Farm is centered around sustainable agriculture and Holbert has a lot of experience in that area that he draws on daily.
To learn more about Avrom Farm, The Green Laker caught up with Holbert.
Here's the conversation:
Q. How did Avrom Farm originate?
A. My grandfather, Lester Schwartz, bought the property in the 1950s and over the course of his life he built sculptures and other works of art that are a significant part of the landscape today.
I grew up visiting the farm as a kid. After finishing school, I took out a loan with the Farm Service Agency and started Avrom Farm.
Q. What is the role of Avrom Farm in this community?
A. I started the farm in 2017 after graduating from Warren Wilson College, studying sustainable agriculture.
My role on the farm changes throughout the season, but right now during the summer I have been focusing on developing a food service project at farmers markets.
In 2021, during the height of COVID-19 outbreaks, we had a hard time getting our chickens butchered on the dates we set because the butcher shop was dealing with staffing problems related to COVID-19.
This resulted in our chickens growing far past their target weight and so by the end of the season we had about 800 chickens in our freezer that were all over 8 pounds each, bordering on turkey size.
We found it to be very difficult to sell these birds, so we started a Chicken & Waffles pop-up restaurant to sell all of this chicken.
We have since sold all of our chicken reserves and currently have four to five services a week selling at the Green City Market, Logan Square Market, Andersonville Market and a mix of breweries in Chicago.
Q. What do you do at Avrom Farm on a daily basis?
A. This year, our farm operations have been managed by Miron Honer and Danaan Montag. They are responsible for growing our produce and raising our pigs and chickens on the farm.
In March of 2022, we opened a small farm shop in Green Lake called "Avrom Farm Store" that Cynnara Montag has helped create and manage.
At the store we sell all of Avrom Farm's products, along with local and sustainably grown food from about 20 other farms.
I love working with other people and designing systems on the farm. I also love the manual work of feeding pigs and cultivating vegetables.
Q. How has Avrom Farm grown over the years?
A. Avrom Farm has gone through many changes since its beginning in 2017. The biggest change is coming about because of COVID-19.
Before 2020, we grew a wide variety of produce and raised pigs and chickens for sale to restaurants, small grocers and farmers markets.
COVID-19 has dramatically changed the way we sell our products, forcing us to be creative and create new sales outlets as our industry changed so much in such a short period of time.
Now, our primary sales come from farmers markets, our online store, Green Lake storefront, and food service.
The online store offers home delivery to households in the Fox Valley area, Milwaukee and Chicago.
Q. What are your dreams for the future of Avrom Farm?
A. My dream for Avrom Farm is to build an organization that involves multiple people that have a stake in the company and together build a system that produces food that's cultivation restores our ecosystem, makes our food widely accessible to all people and builds a resilient business model for us to keep growing and doing what we love.
Q. What is Avrom Farm's main goal in the community?
A. The main goal of Avrom Farm is to produce high-quality, nutrient-dense food and make it accessible to a large audience and create a farm ecosystem that restores our environment.
We believe that high-quality food shouldn't just be accessible to the upper class. In order to get there, we are pursuing growth and diversifying our operation so that we can produce food at scale and at a lower cost.
It is a long-term pursuit, but it is really rewarding.