When the Tokyo Summer Olympics take place in late July/early August, one Ripon native will be behind the scenes trying to provide viewers the best video.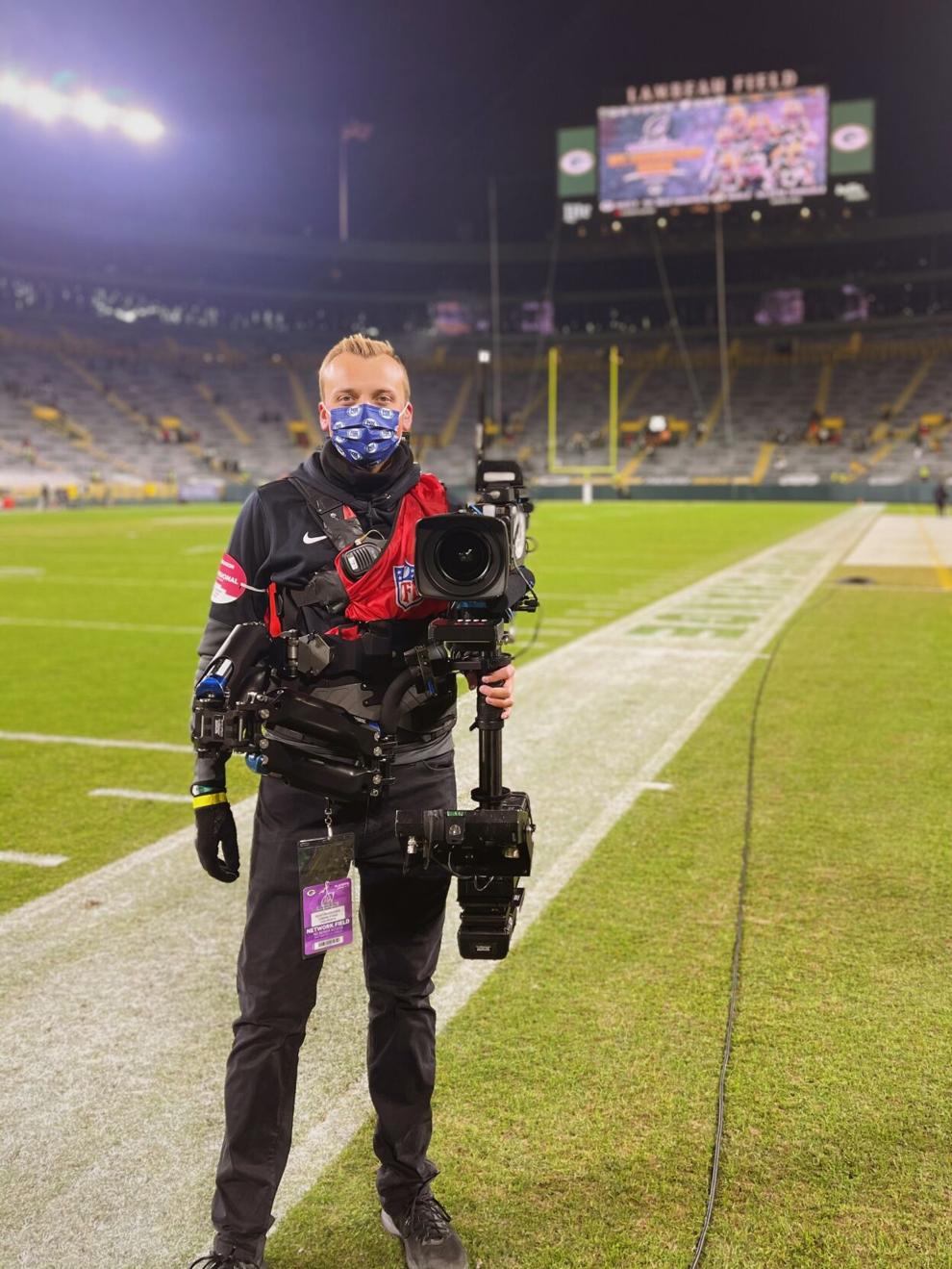 Kenton Barber, a 2013 Ripon High School alumnus, will be a part of NBC's Olympic coverage.
Barber is a freelance Steadicam, which is a brand of camera stabilizer mounts for motion picture cameras, owner/operator. His work includes television, sports, news, live events, music videos, and much more. Over the years, he's had the chance to work for Fox Sports, NBC Sports, CBS Sports, NFL Network, Golf Channel, TBS, BET and Discovery Channel just to name a few. He always jokes that he's based all over, with production happening all over the country.
He follows the work, which might mean he's in Atlanta for the week or bouncing between Florida and Chicago or even getting to work in Green Bay, although he noted that is rare.
The Ripon Commonwealth Press caught up with Barber for a Q&A to talk about his upcoming Olympics assignment, how his time at the Ripon Channel played a role in developing his skills, chasing Aaron Rodgers onto the field and hoping not to fall down, and much more.
Here is the conversation: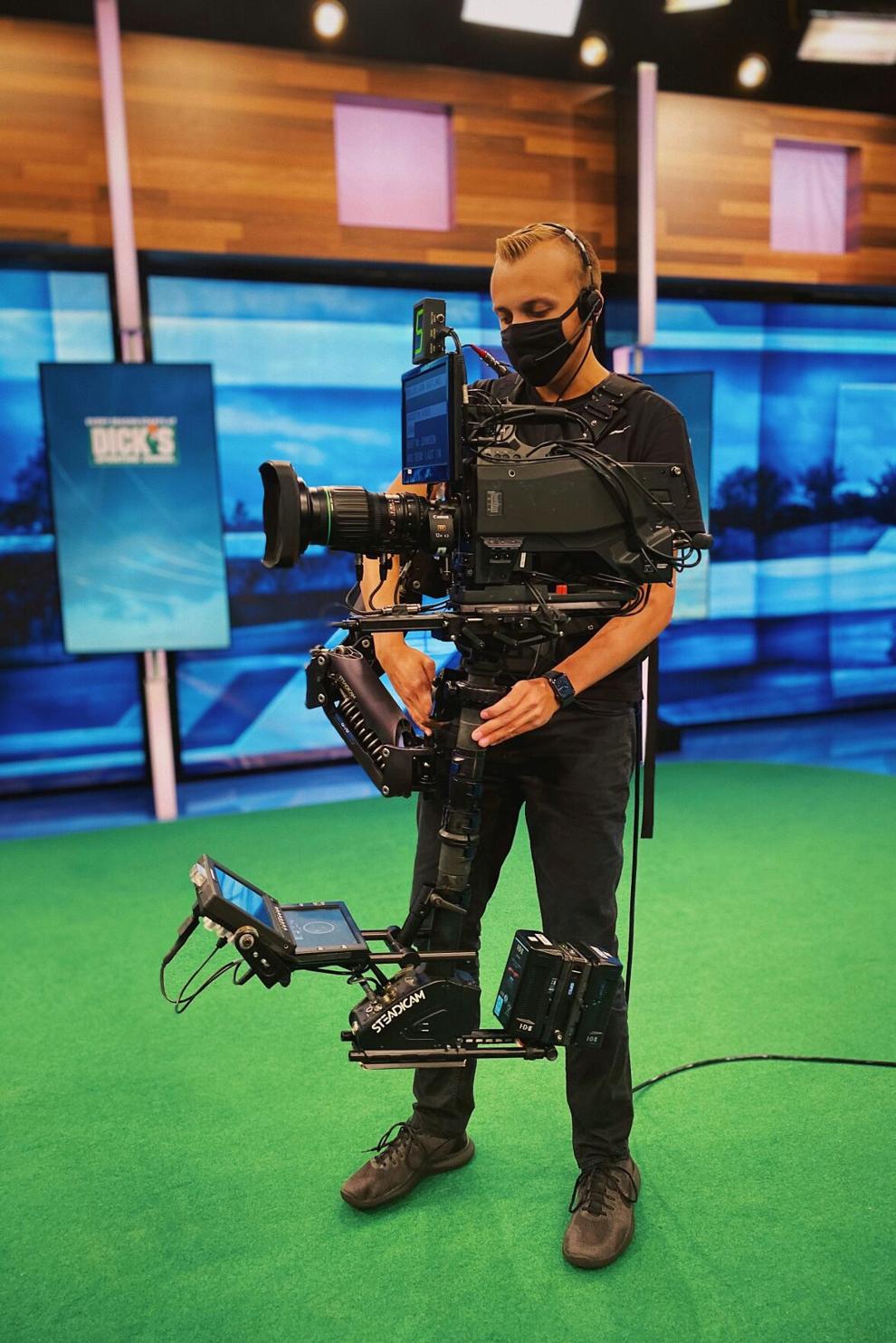 Q. How did you get interested in video production and when did you know it's what you wanted to do with your life?
A. I can't pinpoint the moment I became interested in television and film production. I remember a good portion of my childhood was me running around with a Hi8 8mm camera, and I can find photos of me building a jib out of PVC pipe when I was maybe 12 years old, but I don't remember what that "a-ha" moment was that lead me to where I am. As far back as I can remember, I always had that interest.
Q. Did you ever imagine you would be where you are today?
A. Thinking back to all the dreams I had when I was a kid, it's hard to imagine that I've had the opportunity to do some of the things I've already had the privilege to be part of. You know, sometimes things seem so far away that you think to yourself, "It sure would be cool to do this or that, but I'll never achieve that." And part of why I thought that was because I was coming from not only the Midwest but rural Wisconsin, a place where TV and film production is really nonexistent, and on top of that nobody in my family was in the industry before me to pave the way. So in my mind, sometimes it is hard to imagine and I'm constantly reminding myself how lucky I am to have been given a chance to do what I'm really passionate about.
Q. How did your time with the Ripon Channel fuel your interest in the field?
A. The Ripon Channel played a very significant role in developing my skills. I will always be grateful of Riley Icenogle for giving me that opportunity. At the time I was hired, I was just about to start my freshman year at Ripon High School and while I might have been running around the house with a camera shooting whatever I could, I had no real technical skills because, well, why would I? I remember they had just gotten a brand new editing system with Final Cut Pro 7 and a new camera and I sat down with both of these (at the time really high-end) pieces of gear and just learned everything I could.
I don't want to speak for Riley but if I had to I want to say that he saw my passion for TV and he knew I could be creative and he provided the tools and the training that I needed to grow. The last thing I'll say about the Ripon Channel is I was very lucky that I had persuaded them to buy a small, inexpensive Steadicam system. It wasn't anything fancy, but it could hold the cameras we used to shoot high school football. I think I ran around every single home and away Ripon High School football game for four or five seasons and a number of Ripon College games with that thing. We definitely got our money's worth out of it. If we had not gotten that small Steadicam system, I don't know if I would be where I am today because it was then that I decided that Steadicam is what I want to pursue.
Q. What is most rewarding about your job?
A. I think one of the most rewarding things about my job is when I get to be part of something I watched growing up as a kid and now I'm responsible for part of it today, even if it happens to be a small role. That's kind of the overall answer to that question but if you want to know what's most rewarding on a day-to-day basis, it's the little things. By that I mean, if I didn't fall down on set today it's a good day. Or maybe I was rehearsing a shot, four, five, six times and I can't get it right but I execute it perfectly when we go live; that is also super rewarding.
Q. What is most challenging about your job?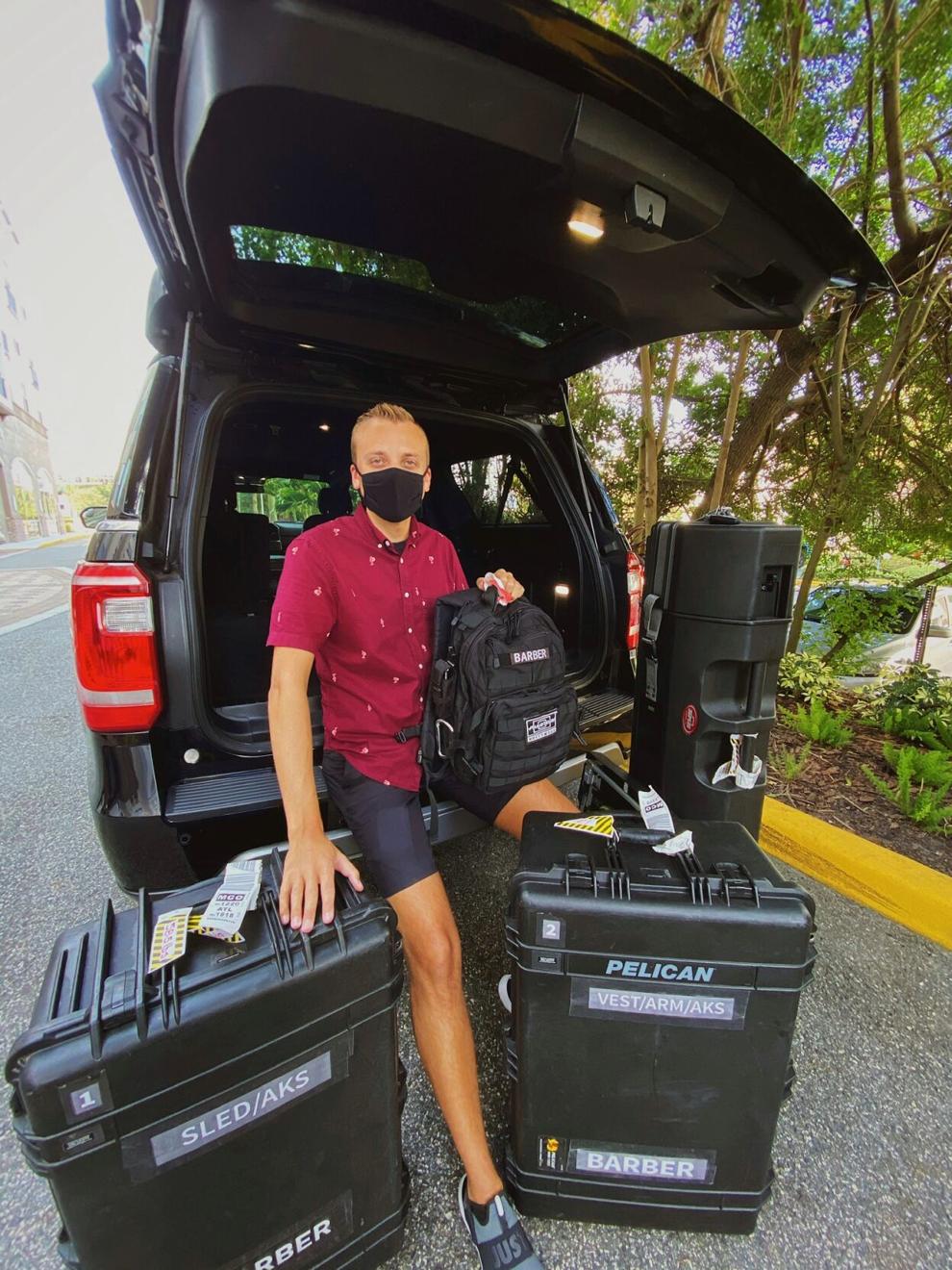 A. I'll give you the real answer and then what I always jokingly say. The real answer is the most challenging part of my job is trying not to be so critical of my own work. I am by far the toughest critic of my own work; rarely do I walk away from a show and not have a list of things I think I could have done better.
Now, what I always joke about being the most challenging is the travel. I say being a freelance Steadicam operator is 75% travel and 25% operating Steadicam. I have three flight cases that are all oversized and overweight, a handcart, a small carry-on Pelican case and usually a backpack. That's a lot of stuff to be dragging through the airport by myself. I have it down to a science by now, but still, at the end of a long week, walking through ATL, getting on and off elevators and the SkyTrain, it's definitely a struggle sometimes.
Q. What are some of your favorite assignments that you have had the privilege of working on?
A. My favorite assignment by far has been working for Fox Sports on NFL on FOX. At the end of last year, Fox Sports brought me on as a Steadicam operator to finish out the remainder of the season. I had the opportunity to work with a really amazing and skilled crew. I mean these guys I worked with are some of the best in the business, they have seen and done everything.
I also really liked this assignment because it pushed me out of my comfort zone. Prior to this, my "biggest" or maybe most watched shows had been shows I worked on for Golf Channel. And while I don't care how many people watch (I'll be just as critical of my work if three people watched it or 100,000 people watched it), I do have to take into account that the bigger the viewing audience, the more money being made by the network on advertisements, the more bosses watching the TV and a higher standard of production quality.
It was really good for me to be pushed out of my comfort zone, and when it all came down to it, when I was chasing Aaron Rodgers out onto the field, the people at home (who I later learned to be a viewing audience of 26 million people) were the last thing I was thinking about. I was thinking about not tripping, keeping up with him, composing my camera shot, dodging other players and getting off the field before the play clock started.
Q. It looks like you have done video work for both TV shows/film and sporting events. Describe the difference in shooting those and what you like and don't like?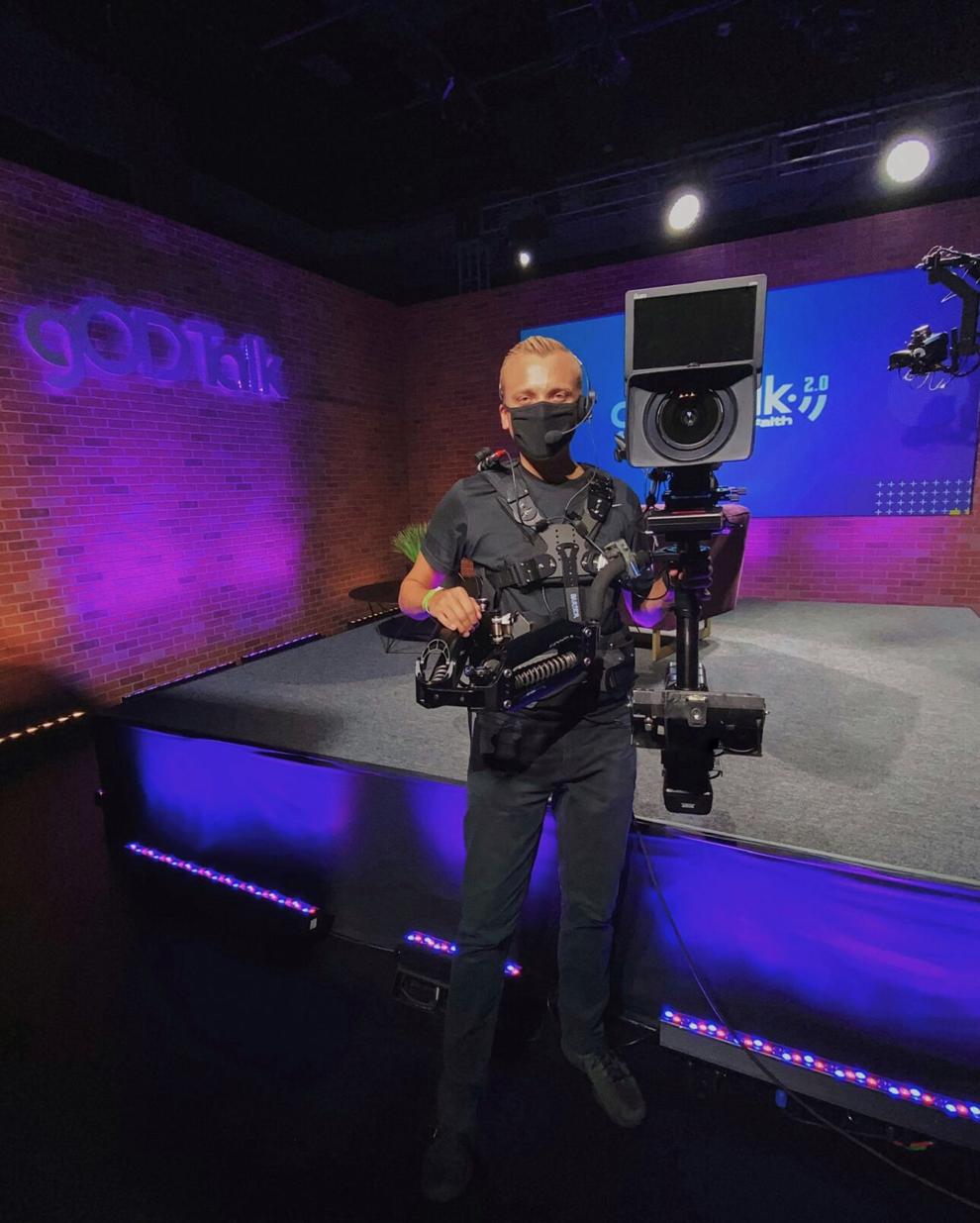 A. I have worked on all kinds of shows: live sports, reality TV, music videos, short films, and documentaries. They all have their pros and cons in my mind. I personally really like live television, so I don't do a lot of the other genres as much. But it is always nice to switch it up every so often. I really like live work because of the adrenaline rush you get from having one shot to do it. It's live once and it you mess it up, it's messed up forever; that broadcast is headed out into space with your mess up for eternity. On the other hand, non-live work or narrative work is nice because you have multiple takes to shoot something usually. Whether it be a commercial, film, music video or even taped TV, if you need to take it from the top you usually can.
Q. We've heard that you were selected to cover the Tokyo Olympics this summer. What are you looking forward to the most about the opportunity and what details can you share on what you might be doing?
A. I am very fortunate to have been asked to work for NBC in Tokyo this summer for the Olympics. The Olympics is one of those bucket-list jobs that I think almost everybody in this industry has; I know it's certainly on my bucket list. I'm really looking forward to two things. First, working in what you have to consider the best crew in live television. It's always fascinating to be surrounded by a large group of very talented people who have perfected their very specific area of their craft and we all come together to create a beautiful show, or in this case, a couple weeks of programming. Secondly, I'm really looking forward to experiencing Tokyo. Obviously, things will be different from normal due to COVID-19, but there will still be a lot to take in as the world sets its eyes on that city for two weeks.
I don't have a ton of details I can share right now since we are still a few months out. I'm sure I'll have lots of stories and pictures when I return. I'll be in Tokyo for just over three weeks and, as of now, it looks like I will be working a new studio show in the main TV tower. I believe NBC is going to have all of its main studios in the same building versus spread out over the city, so most likely I will be next to the "Today Show" set and the main primetime set Mike Tirico will host his show from.
Q. Is there a dream assignment that you would love to do in the future?
A. There are a number of shows I still want to work on. I personally really enjoy working on shows that I watched growing up. But aside from those there are always significant events that I would enjoy being part of, like a presidential inauguration for example.