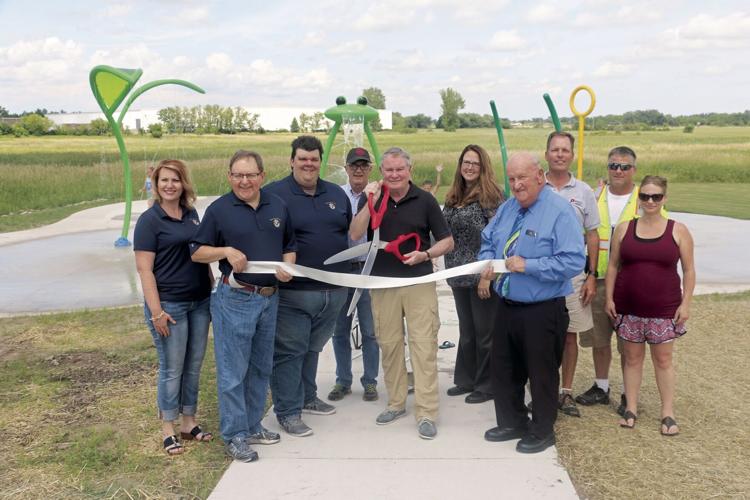 Ripon Noon Kiwanis President Brian Reilly has been a member of the club for roughly seven years and president since 2019.
He has overseen various projects aimed at enhancing the Ripon community through service work.
Reilly recently opened up about his time with the Kiwanis club in an interview with the Commonwealth.
Here's the conversation:
Q. How long have you been a member of the Ripon Noon Kiwanis Club?
A. I have been a member for about seven years. I initially got involved as a member of the community as part of the Noon Kiwanis lead committee raising funds for the splash pad project back in late 2013/early 2014; and by the following fall of 2014 I officially joined the club as a member. I sort of jumped in feet first, taking on an active role as the club's news bulletin editor, which I did for about five years.
Q. When did you become president?
A. I became president in 2019 and am currently in my second term, after doing terms as vice president and president-elect over the preceding two years, which helped prepare me for taking on the role of president. Our vice president usually plans our weekly programs, and president-elect is one of the team leaders for our fund-raising committee, which provides a broader perspective on the inner workings of the club.
Q. What has been your favorite aspect of being president of the club?
A. The best part about serving as president would also be what the best part of being a member is and that's a combination of getting to meet and work along a lot of different people, with different backgrounds and personalities, combined with the service we do and seeing the things we work to accomplish come to fruition. I love a good collaboration and there's rarely a shortage of those opportunities in Kiwanis.
As president you have to take a more proactive role in many of those aspects and that's meant getting to communicate with and working alongside some of our dedicated committee team leaders in developing ideas when those opportunities for service present themselves.
Q. Is there a project that you've worked on that you're really proud of? If so, what is the project?
A. There are so many projects and things the club has done from which to choose from, but I won't try to list them all. I would say the Splash Pad project is nearest and dearest to my heart, being the first project I worked on with the club, and is probably the largest-scale project we've done as a club. It took about three years to accomplish; it was truly a collaborative effort, not just among our own members, but also working with the community and with Fond du Lac County and it felt really great to see that become a reality when it finally happened.
Q. What projects are currently being worked on by the Ripon Noon Kiwanis Club?
A. Our upcoming projects are in flux at the moment due to the uncertainty with everything happening right now and how they may affect our normal slate of activities. We do hope to find ways of doing many of those projects and events in some fashion. There are some potential projects being looked at as a partnership with our sister club, the Early Bird Kiwanis, as well as some possible opportunities for us to work with some of our local businesses, but the ideas are still in the very early stages of development.
We just finished our annual holiday cheese sale, and we're looking cautiously at what might be in store for our club for 2021.
Q. How is being a member of Ripon Noon Kiwanis rewarding?
A. One example is that our club sponsors youth-based service groups at each level of our schools (Builders Club, Key Club and Circle K). We also sponsor the Aktion Club, which is a service club for adults with disabilities. Last year another Noon Kiwanian and I took on advising the Builders Club at the middle school and they undertook several projects, including a tie-blanket project, a school supply drive and a shoe drive –– all of which the students laid out the details and planning for, and they were all fairly successful. It was great being able to be part of that and help steer things and foster that interest in service.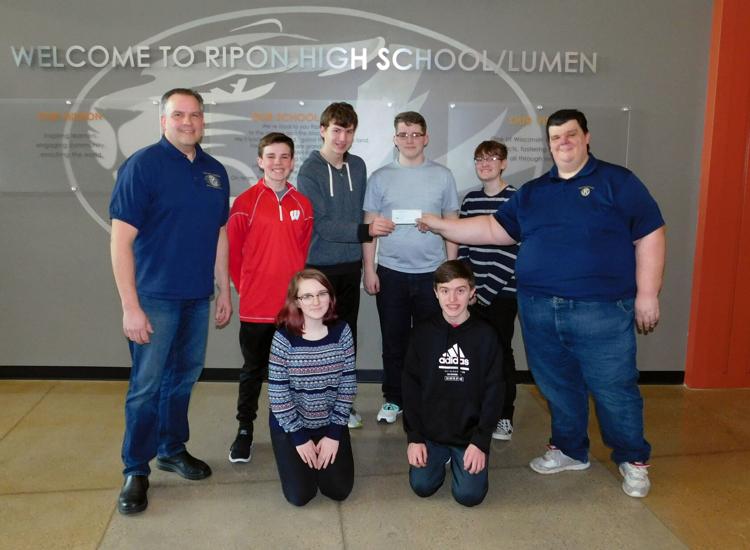 Just in general, whether we're doing our annual Children's Fair, holding a brat fry, our pancake breakfast or packing cheese boxes, any time our members are able to get together and put the work in has been a good time. A large part of that is because it's such an enjoyable experience working together that it doesn't feel like work; so you get to have fun and make an impact on the community.
Q. How has the club been impacted by COVID-19?
A. The current health crisis has definitely had an impact on our club; it's presented a lot of challenges. We've had to make the tough call to cancel some of our events over the last year and make changes for others. Our cheese box sale relied more heavily on proactive support from our members to get the word out because we didn't have the same opportunity to engage one another like we normally would. But in the end it proved to be very successful and we appreciate the support the community showed us with that fund-raiser.
Even getting the boxes ready was a challenge because it meant limiting the number of volunteers who could help, spacing everyone out and having everybody wear masks; as well as offering contactless delivery for orders to do our best job to ensure everyone's safety.
Like a lot of groups and individuals, we've adapted our regular weekly meetings by meeting on Zoom — since which I've occasionally dubbed us the "Zoom Kiwanis." We've made the best of it though. Even though we aren't able be in the same room with everybody or do things like have our usual holiday party after the cheese packing like we normally do, we've gotten creative coming up with alternatives. This year, we held a virtual holiday get together, complete with "ugly masks" (instead of ugly sweaters), swapped jokes, shared some music and generally had a good time.
Q. If people are interested in joining the club, how can they do so?
A. Anyone interested in joining our club or just to answer any questions they might have can email us at riponnoonkiwanis@gmail.com; there's also a contact form on our website www.riponnoonkiwanis.org. We do have an application to fill out.
Anyone is welcome to be a guest at any of our meetings; just reach out to us and we'll provide the Zoom link and details. We meet most Tuesdays at noon.