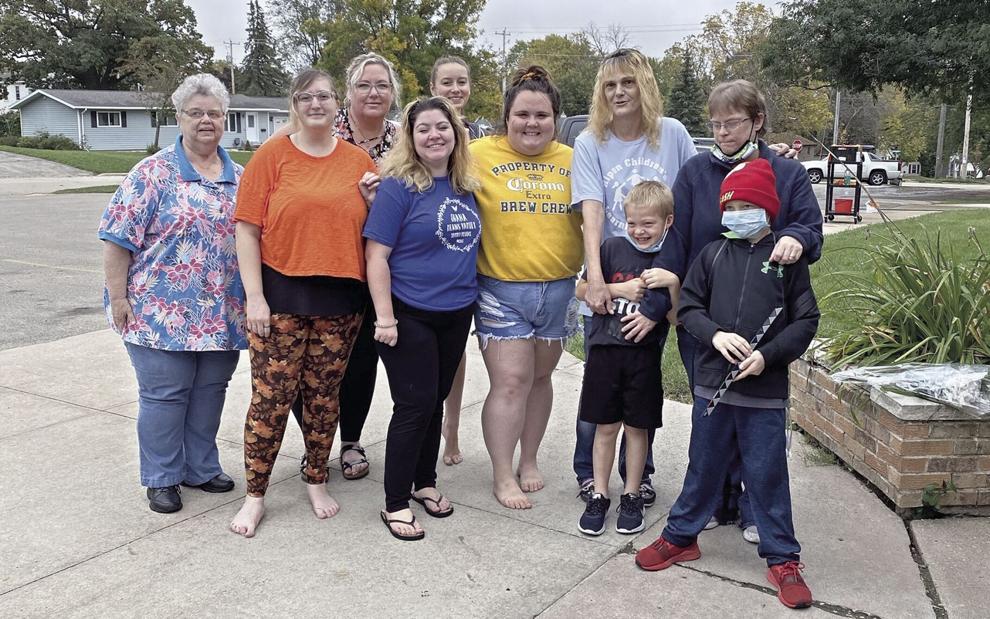 Ripon Children's Learning Center last week Saturday held a fundraiser for 8-year-old Ripon resident Rowen Gundlach, who suffers from aplastic anemia.
His mother, Carmen Gundlach, has had to stop working because Rowen's condition makes him very vulnerable to infection.
To solve the problem, Rowen needs a bone marrow transplant. His first transplant didn't work, and he is undergoing another transplant this week.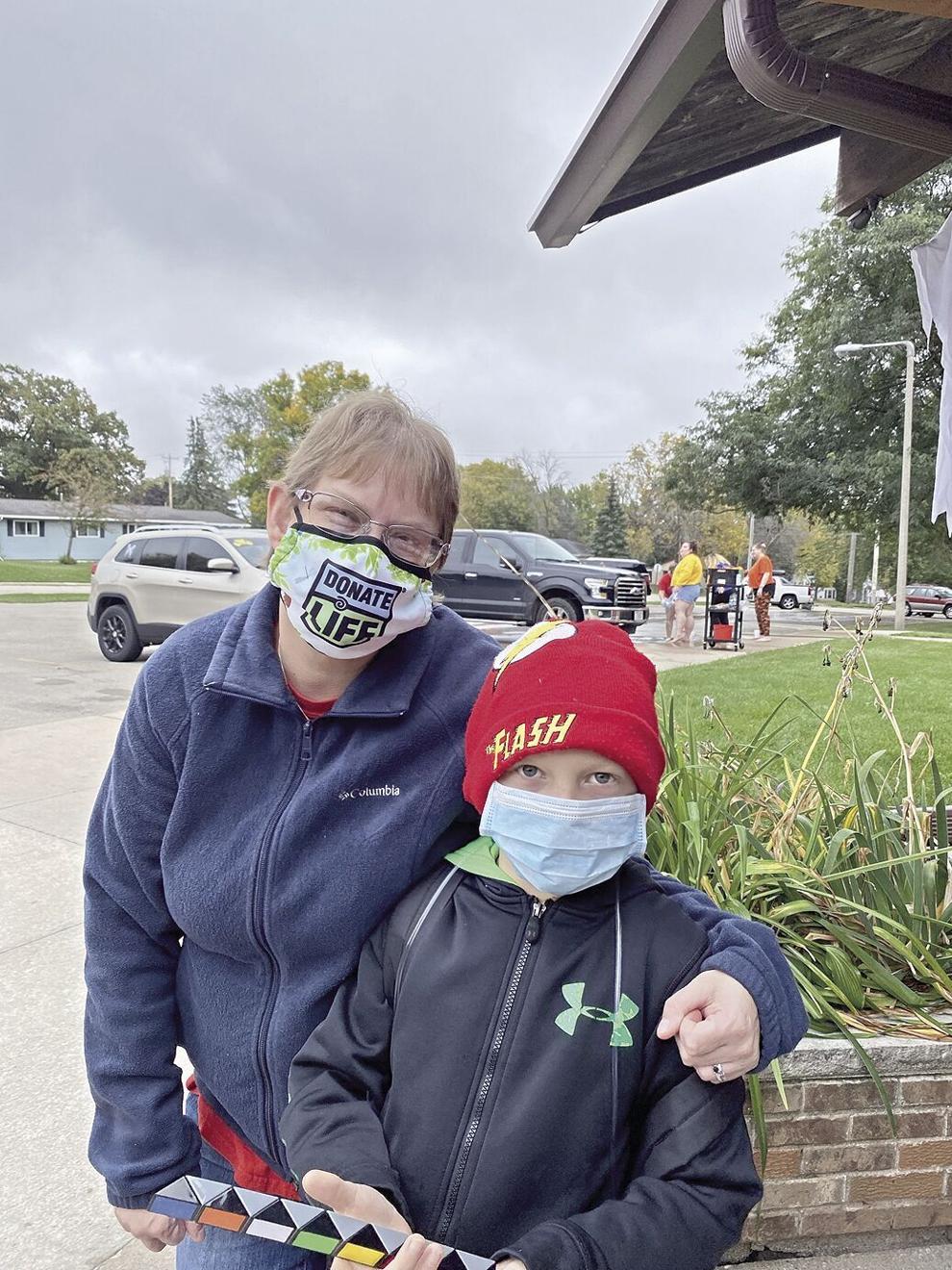 "We are still taking donations and trying to obtain gas and food cards to help mom get to and from the hospital in Milwaukee," said Tanya Wotnoske of Ripon Children's Learning Center.
Donations may be sent to the daycare at Ripon Children's Learning Center at 400 West Oshkosh St. and made out to "#raisinguprowen."
The Commonwealth recently caught up with Carmen for an interview to help raise awareness for aplastic anemia.
Here's the conversation:
Q. What is aplastic anemia and when was Rowen diagnosed?
A. We found out something was wrong in March, but we didn't actually have the diagnosis of aplastic anemia until June. It basically causes your bone marrow to fail, which is in charge of your white blood cells, red cells and platelets. He's dependent on platelet transfusions and blood transfusions. He's on 24-hour IV fluids. We're coming down to the Children's Hospital in Milwaukee for his second bone marrow transplant.
Q. I understand that you've had to quit working because of Rowen's condition. Why?
A. When you get a bone marrow transplant, you're in the hospital for about six weeks. Since he had the rejection of the first transplant, we were in there even longer. He was at Children's from July 29 until Oct. 1. They let us go home from Oct. 1 until Oct. 12 and then he has to come back down here and get readmi ted for the second transplant Tuesday. It's been very challenging because I can't work and he has a little brother that has to stay in Ripon for school.
Q. Do you have any idea why the first transplant failed?
A. Sometimes it just happens and they don't know why. Before he gets a transplant, he has to do conditioning, which is chemotherapy and radiation to get his body ready for the transplant. This is his second transplant, so he's already had a round of chemo for the first one.
Q. What happens if this transplant is successful?
A. If the transplant takes, then he will need a year or more for his body to get to the point where he can go to school and daycare because he has no immune system.
Q. How has that impacted Rowen?
A. It's a challenge because he doesn't fully understand why. He wants to be at school, not in the hospital. To cure aplastic anemia, you have to have a bone marrow transplant. Otherwise, if you don't have the transplants, a lot of people die within a year because they succumb to infection because all your systems are down: your white count, your red cells and your platelets. Platelets are very important because that's what clots your blood so he can't be a normal kid. Sometimes just sitting there, he'll get a nosebleed and it takes a long time to stop it. A lot of times, he needs a transfusion during the nosebleed.
Q. Have you had to be extra cautious because of the COVID-19 pandemic?
A. If we leave our house, it's to take a drive or a walk. He can only really be around a few people.
Q. What has it been like to get such support from the community?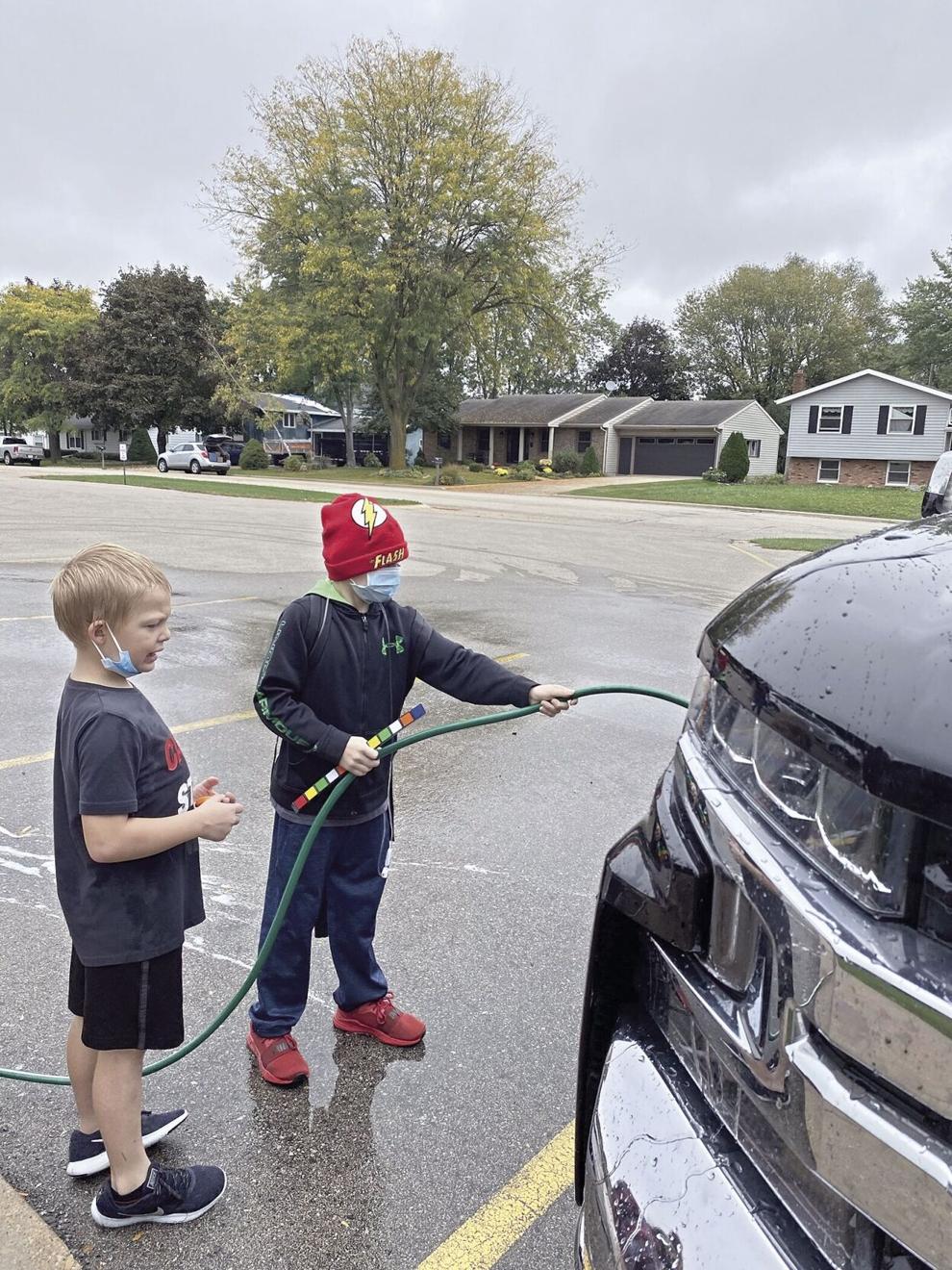 A. It's been a great, great blessing. We will always be grateful for the community for supporting us. I work at Webster's Marketplace, and they've been doing fundraising also. It's been just tremendous because I have no idea when I'm going to be able to go back to work. We take it one day at a time because you don't know what's going to happen from day to day. That's how serious the medical condition is.
Q. What are your hopes for the future?
A. My hope for the future is that the second transplant works. Once he can get out of the hospital, he has what's called a picc line, which is like a permanent IV, and he gets continuous fluids for that and he will have that for six to nine months after transplant. That's all at home, I do it all at home. He takes multiple medications throughout the day. He has what's called an "NG tube" to take medication and to eat because he's not really eating. He gets supplemented through the night for nutrition.
What I want for the future is for this to hold, so at some point he can have a normal life, he can be a kid: He can go out for baseball, he can go out for football, he can go back to school, go back to daycare and we can go to Disney World because that's what we want. We were going to do it next year, but now that can't happen.